« Page 2
|
Page 4 »
The Flash drive is truly a plug and play device, if you have any thing above Windows98. OCZ does have USB drivers available at their web site.
Here is a link to the drivers. They also have a format utility made for the flash drive.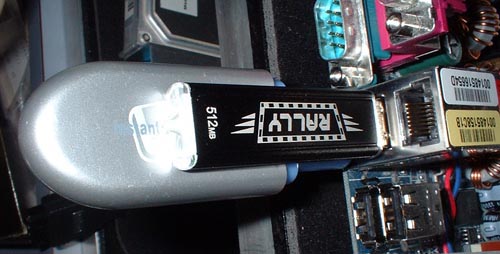 Plugged in the USB port on the test bench we can once again see just how small the drive is.