« Under The Hood | Variable Mounting System »
Under the Hood Continued
Most PC cases manufactured are designed to have the case window and top of the motherboard face the left side of the case (if looking at the case from the front). The Genesis enables the variable mounting due to the fact that this case is symmetrical from left to right. With all the interior components removed, you can see the left looks just like the right.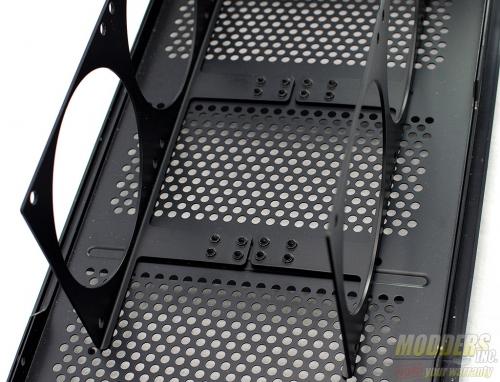 Moving down to the lower section of the case is where either the radiators for liquid cooling or numerous hard drives are mounted.  In our sample, the Genesis came with two 360mm radiator brackets pre-installed.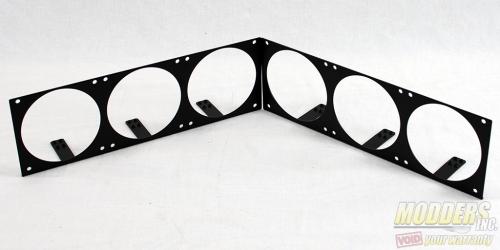 There is no shortage of steel used in the construction of the Genesis and the 360mm radiator mounts are no different. The mounts are extremely solid when mounted into the lower section.
The same goes for the hard drive mounts; they are made of the same steel as the rest of the case. Up to 12 3.5″ hard drives or 24 2.5″ hard drives or SSDs can be mounted in the lower section. That is in addition to the 5 hard drives that can be installed in the removable drive bay in the upper section.
With all the internal components removed, the case is wide open. The first picture here is a shot from the rear of the case looking forward. The opening is where you would typically mount the motherboard tray in the traditional or 90° positions. The second picture is taken from a top down perspective. Again, the case is wide open with very little in the way. The opening up top is where the motherboard tray would be mounted in the inverted or 90° inverted positions.
There is even more steel behind the case doors and the doors of the lower section. The exterior of the doors as mentioned in the previous pages are plastic.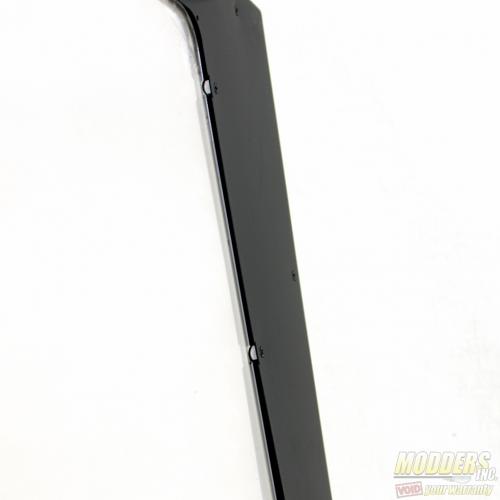 Along with having the ability to change which way the motherboard mounts in the case, the Genesis also allows the side window to swap sides. The metal back plate for the door will need to be removed as the edges of the metal interior skin have retainers that have been pushed out and hold the case window in. Swapping sides is as simple as taking off the the metal skin on both doors and swapping the blank out with the window.