« Introduction
|
A Closer Look at Patriot Viper Steel DDR4 3866 MHz »
Packaging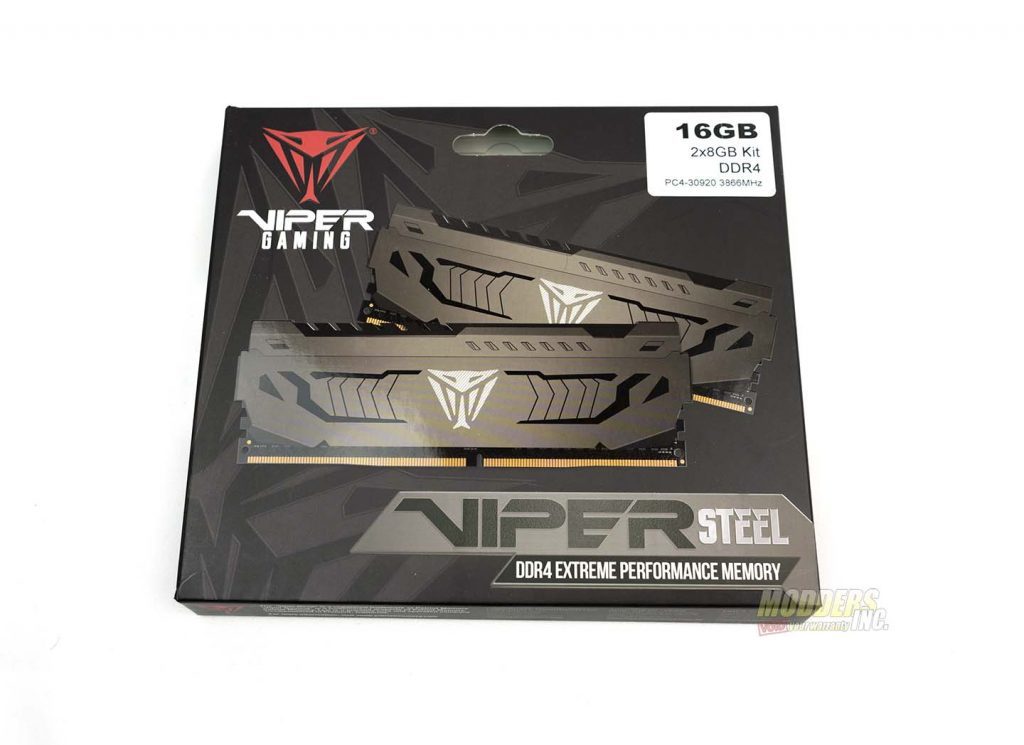 Like other kits of Viper memory, Patriot's Viper Steel comes in a standard sized square box. The Patriot Viper head logo is printed on the top left hand corner with the Viper Gaming logo just below. There is a depiction of the memory modules located on the front of the packaging as well.  To the right is a sticker that tells you the capacity of the kit. In this case it's a 16 gb or a 2 x 8 GB kit of PC4-30900 3866 MHz.  At the very bottom, we find the Viper Steel branding with "DDR4 Extreme Performance Memory" printed below.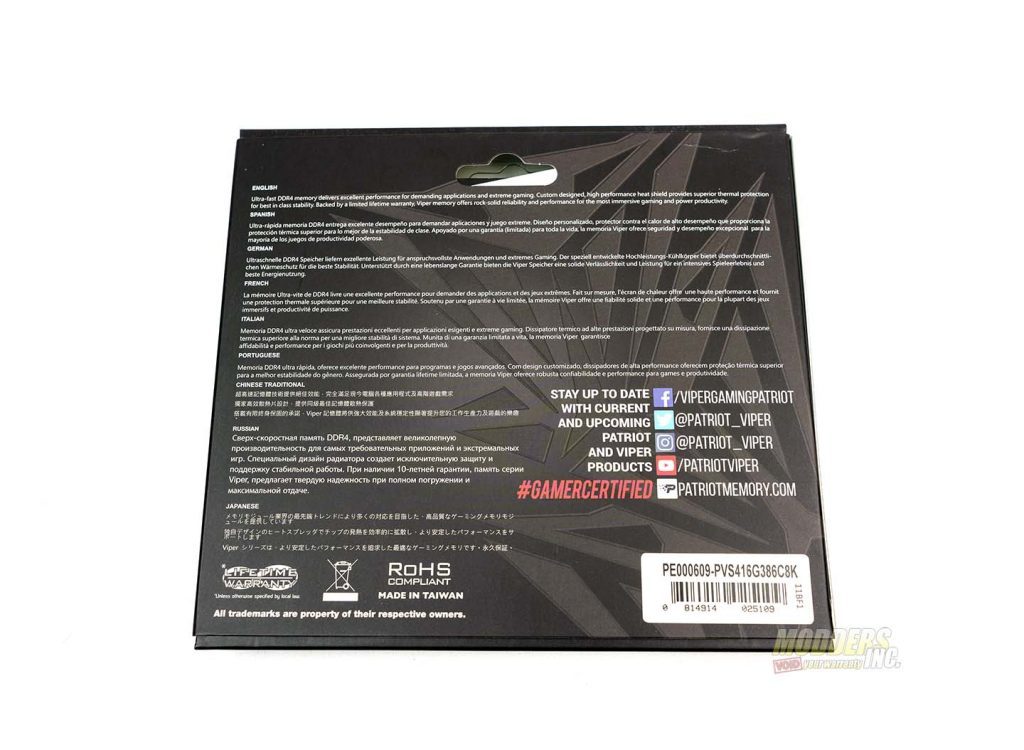 The rear of the package is where you'll find the UPC code, as well as the model number of the memory kit. The rear of the box is also where you'll find the links to Patriots various social media accounts such as Facebook, Twitter and Instagram. The Patriot Viper Steel series comes with a limited lifetime warranty. This is clearly printed on the bottom left hand corner on the back of the packaging. The back of the packaging has this quote, in several languages. "Ultra-Fast DDR4 memory delivers excellent performance form demanding applications and extreme gaming. Custom designed, high performance heat shielding provides superior thermal protection for best in class stability. Backed by a limited lifetime warranty, Viper memory offers rock-solid reliability and performance for the most immersive gaming and power productivity."
Like most memory, the Viper Steel comes secured in a plastic, clam shell style packaging. This helps protect the memory from damage during shipping. All kits of Patriot memory come packed with a pair of Patriot Viper Head stickers.