A lot of modding talent is concentrated in the Pacific-Northwest and PDXLAN is where many of them showcase their work every so often. In the latest CPU Magazine sponsored case mod contest, the top 5 winner results had an interesting mix with the legendary Brian Carter bringing a casemod he made for his daughter and CM Casemod 2016 2nd place winner Dave Cathey aka Insolent Gnome bringing his epic Gigantea case mod as well. Taking top honors is Kurt Schuff with his Thermaltake Casemod Invitational entry 'Sanctuary' and rounding out the rest of the top 5 are Pennywise with his Yoda Star Wars casemod and Kit Crunch Wiley with a Sci-Fi themed build.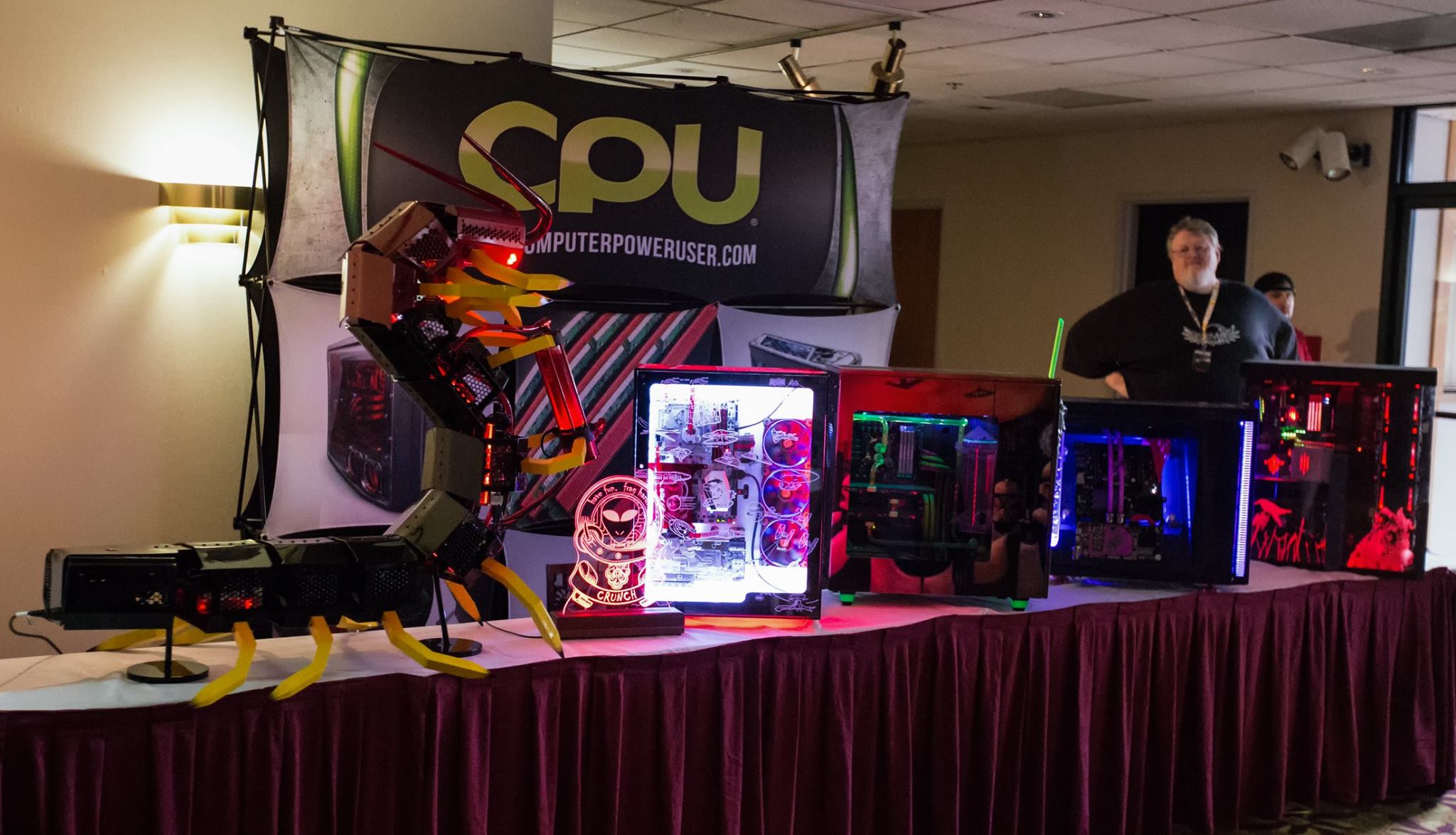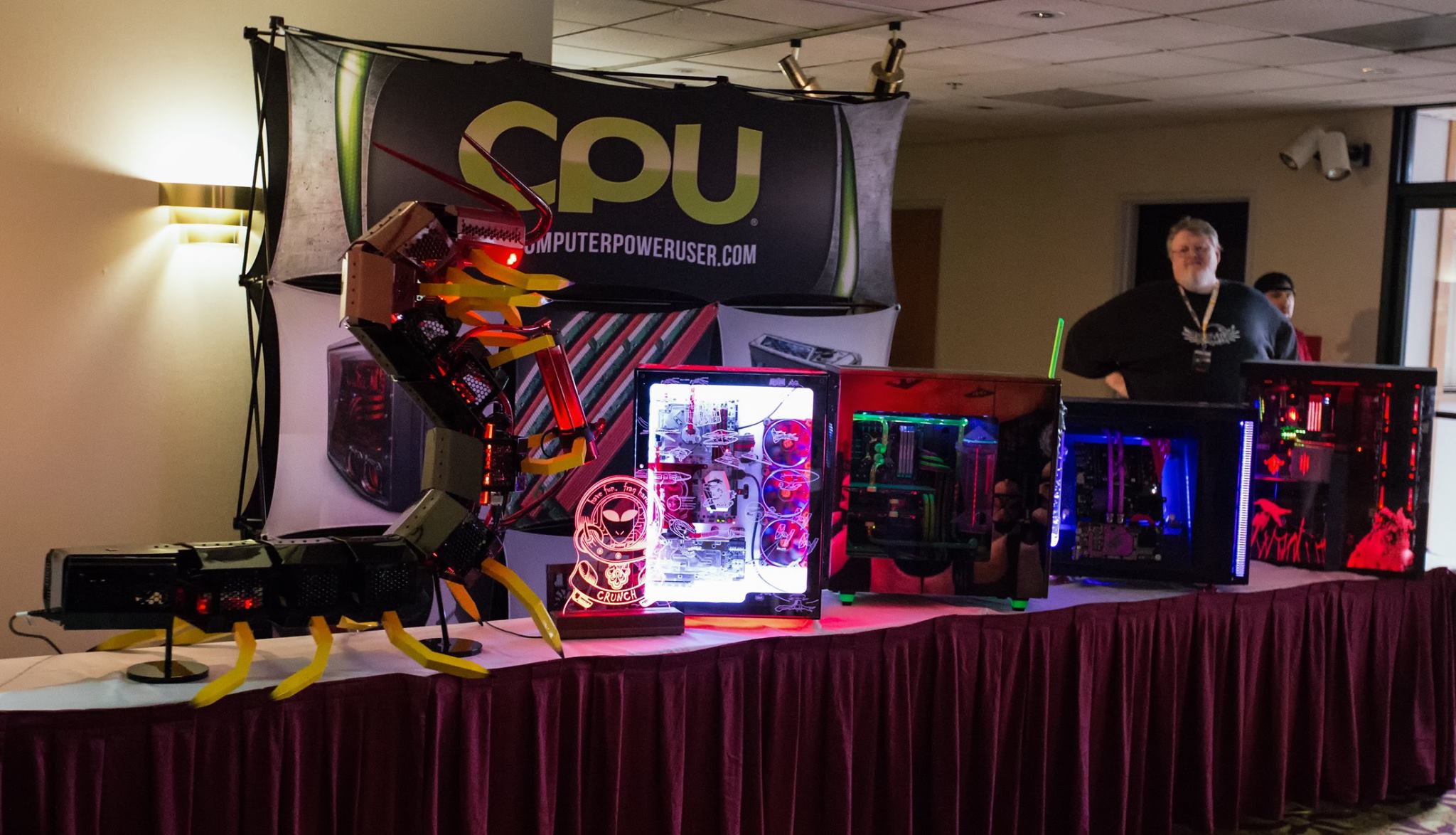 Kurt Schuff's Sanctuary: One of the most interesting and inspired Thermaltake Core P5 casemod ever made. See his worklog over at the Thermaltake forums where this was submitted for the latest Tt invitational series: http://community.thermaltake.com/index.php?/topic/43344-usa-kurt-schuff/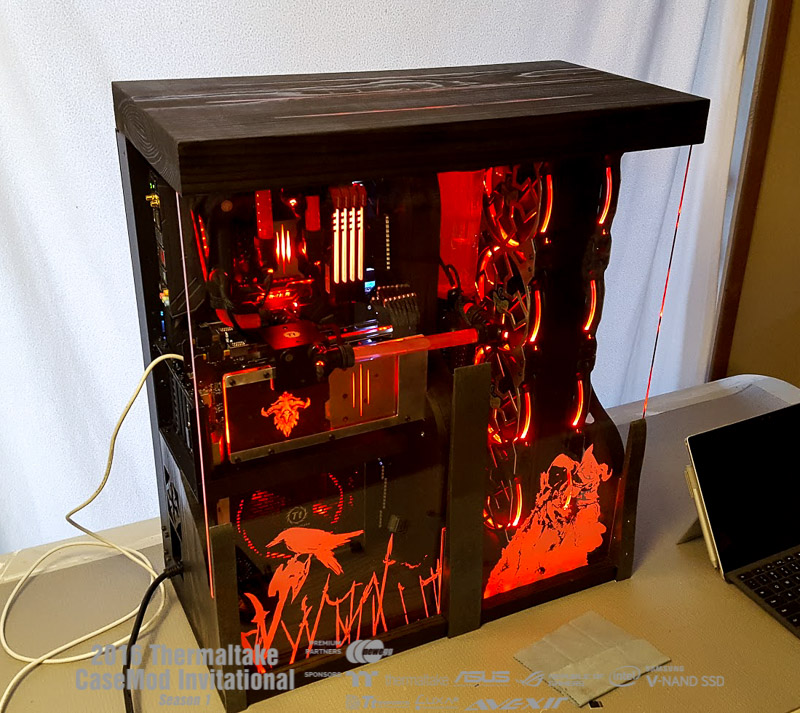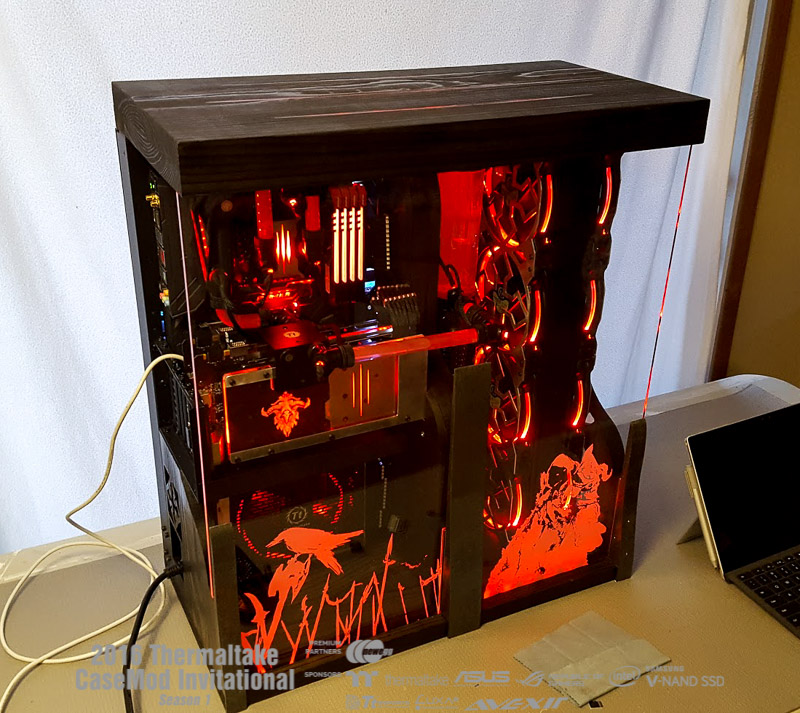 Sanctuary System specs:
GPUs:  2x Asus 980 Strix GPUs in SLI
CPU:  Intel Core i7-6700K
Motherboard:  Asus ROG MAXIMUS VIII FORMULA (LGA 1151 Intel Z170)
RAM: 4x4G Avexir RED Tesla DDR4
Drive 1: Samsung 850 EVO 2.5" 500GB SSD
Drive 2: Samsung 950 PRO M.2 256GB
Case: ThermalTake Core P5
PSU: ThermalTake Toughpower DPS G RGB 1250W Titanium
Cooling: ThermalTake LCS components
David Cathey's Gigantea: Larger than life casemod, built from compact Cooler Master case parts. Read more about David's work over at the Cooler Master Maker info hub where he was interviewed earlier this year. You can also see his worklog for Gigantea over at the Cooler Master forums: http://mod.coolermaster.com/en-us/modder/50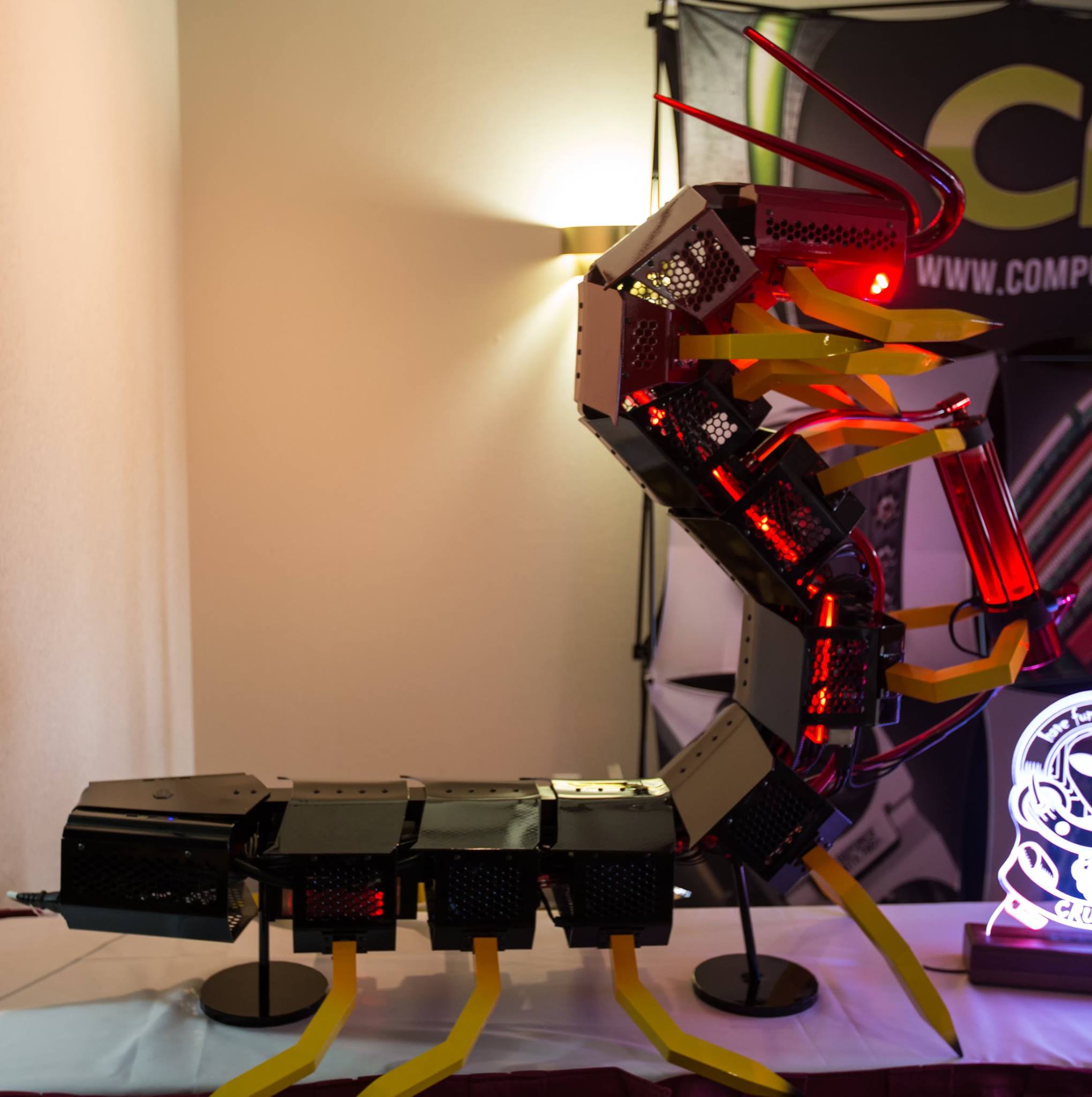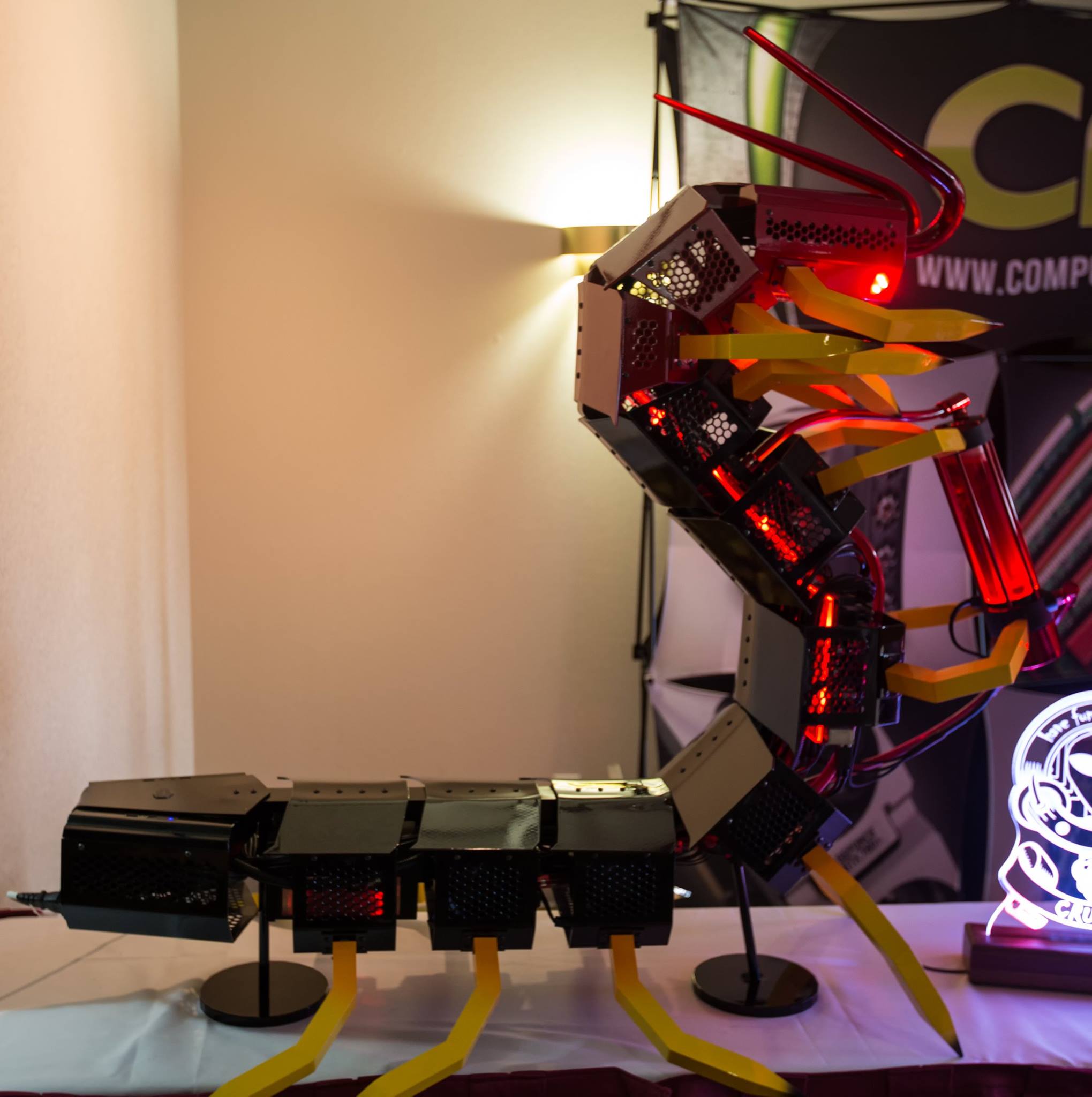 Brian Carter's "The Rose" case mod is a personal project for his daughter and customized with her design-wants in mind. One of Brian's PDXLAN casemods last time was an R2-D2 themed case mod based on a Thermaltake Core X1 case made for his son so now it is his daughter's turn. You can follow the development of this casemod right here on the Modders-Inc forums (final finished photos are still forthcoming): http://www.modders-inc.com/forums/showthread.php/4737-The-Rose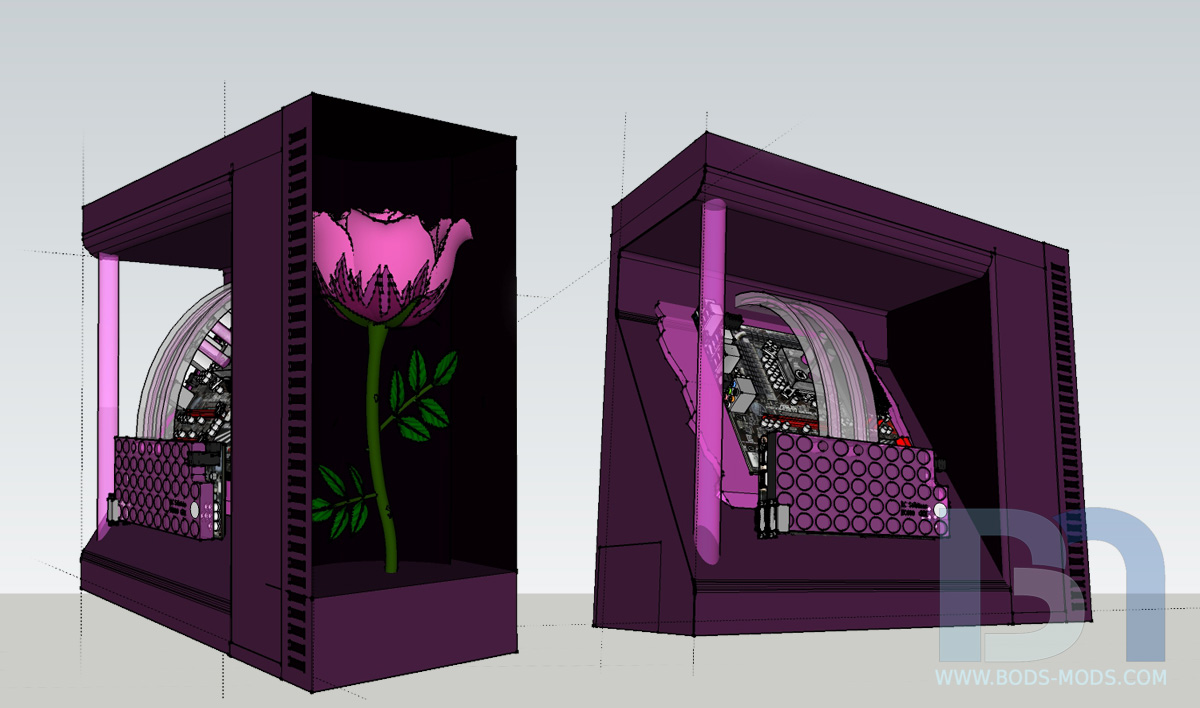 The progress of Pennywise's Yoda case mod can also be followed here at Modders-Inc and as usual in the worklog section. Penny wise shows some impressive hand crafting techniques in the build with a fully custom light-sabre wielding Yoda popping out right in front.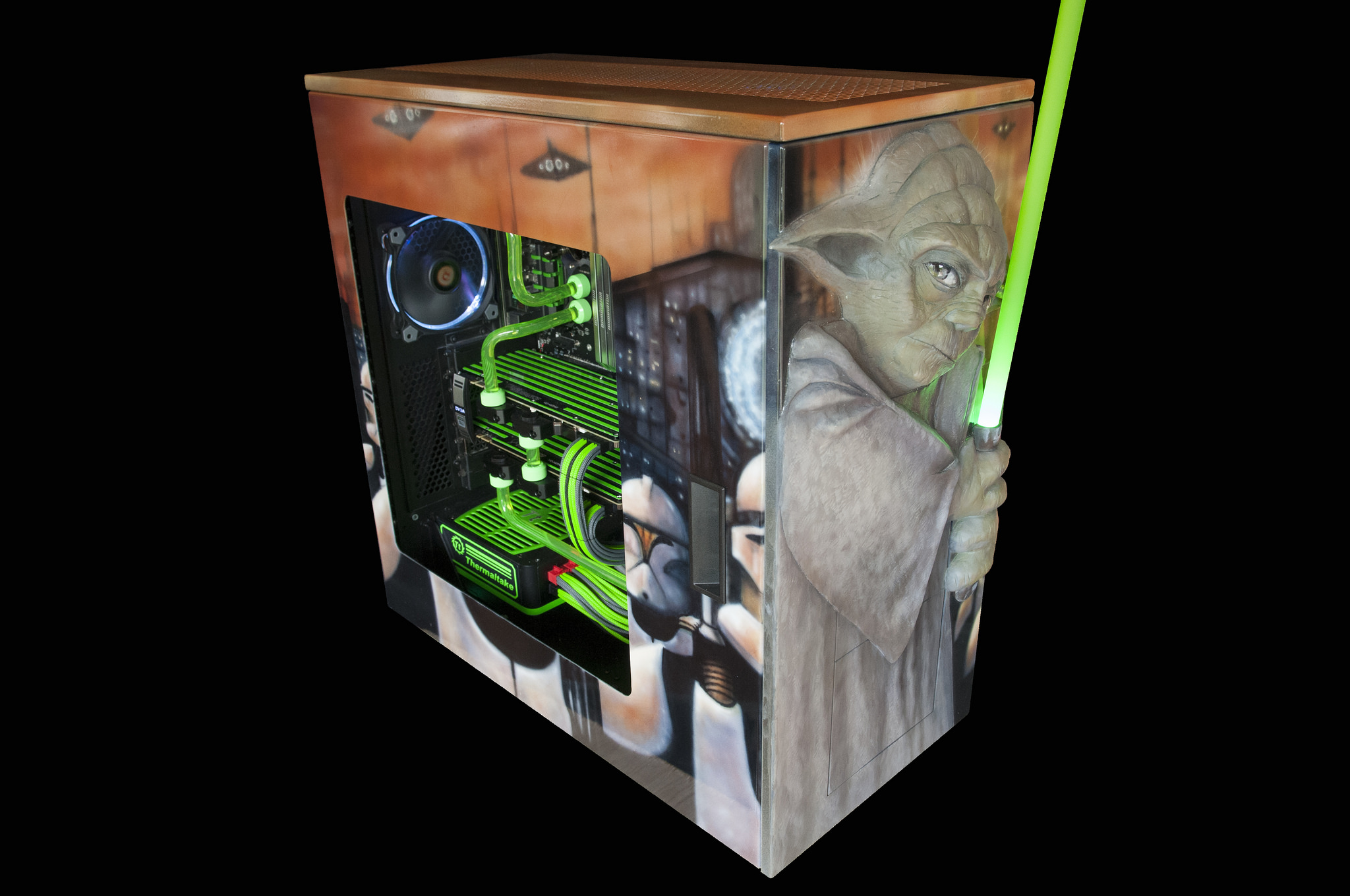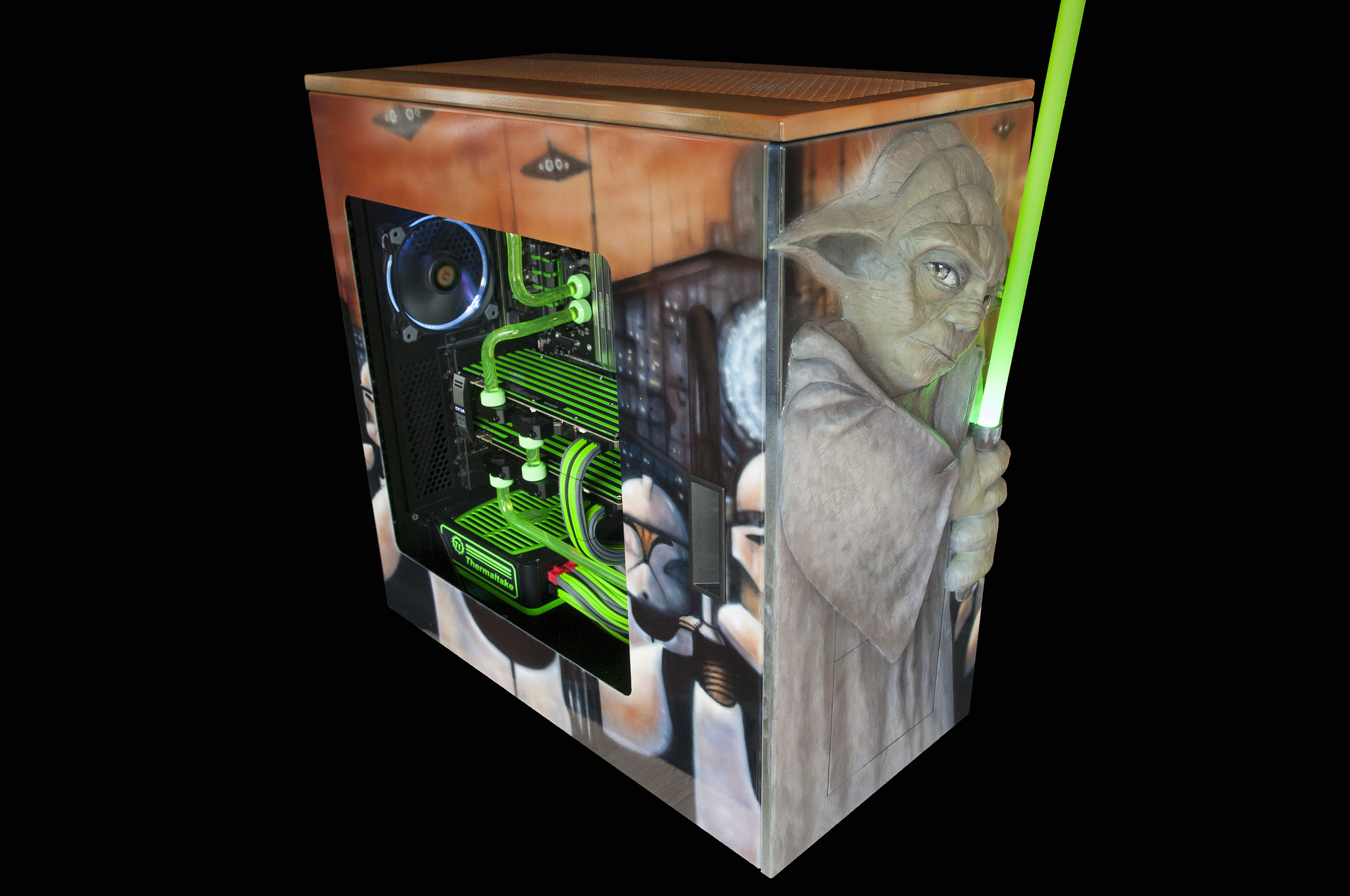 Lastly, Kit Crunch Wiley's build is eye-catching on its own with clean lines and meticulous care for arrangement but the homage to science-fiction can be seen literally all over this project with a custom sidepanel featuring the most familar spaceships in nerd pop-culture.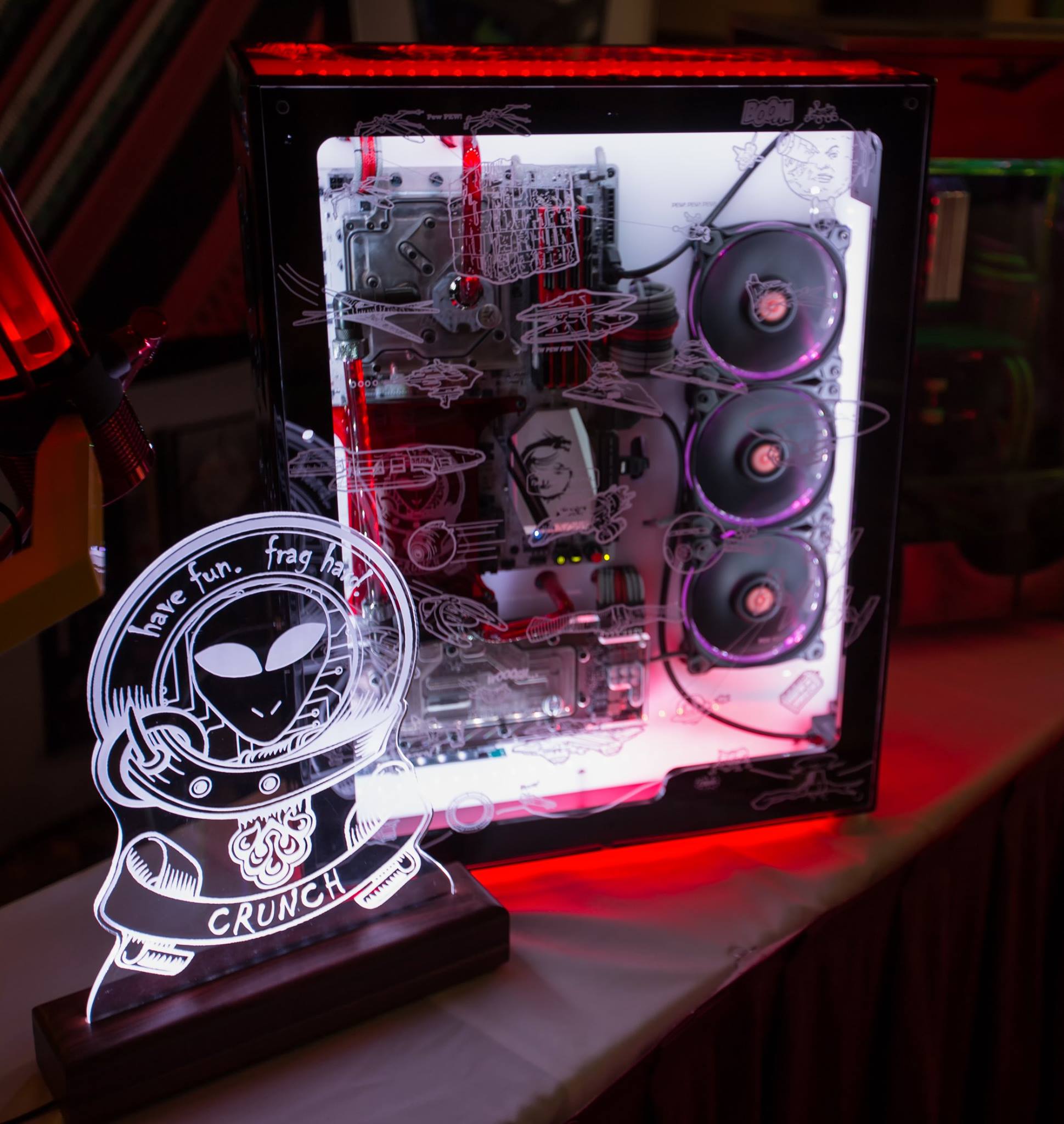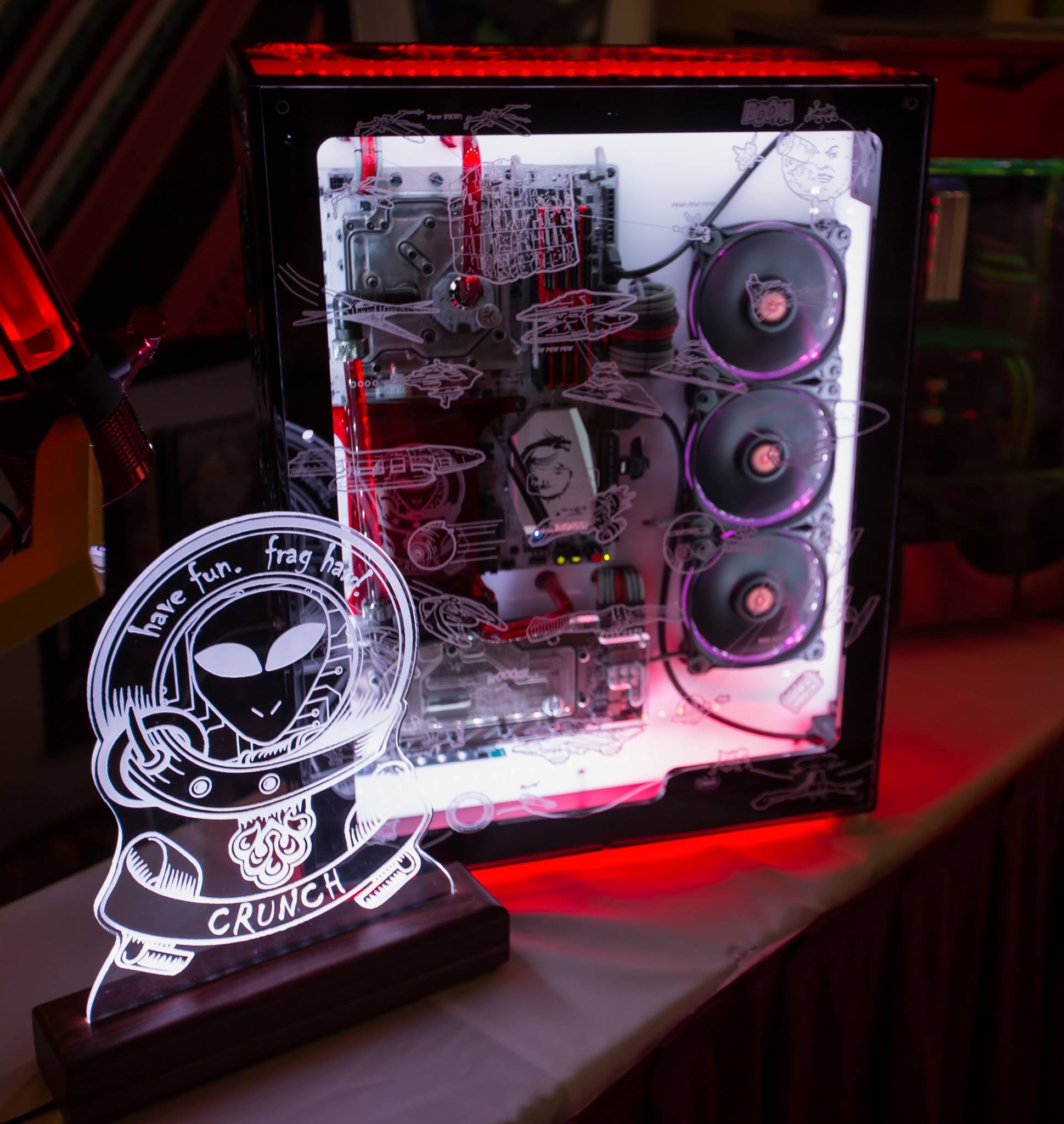 Special Thanks to Jessica Conwell. All photos from PDXLAN in this article are hers. For more information and photos, check out PDXLAN on Facebook or visit PDXLAN.com for more information on upcoming events.