A Closer look at the Phanteks Eclipse P400 »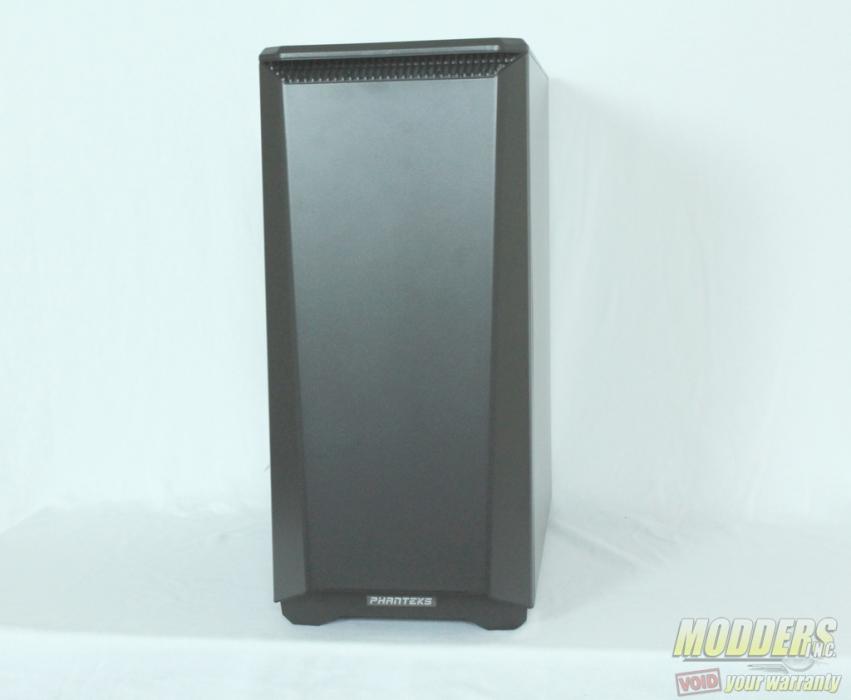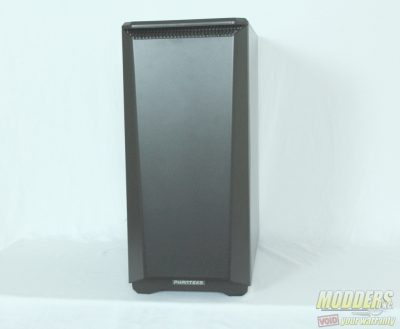 As time passes, case makers seems to invent new ways to make system builds easier. Some cases feature motherboard trays that slide out, others offer easily removable dust filters, thumb screws, or a combination of other features. So when Phanteks claims to allow you to create a clean and beautiful system with little effort, I think we would like to know just how such an experience can be attained at a reasonable price point.
The Eclipse P400 mid-tower case is the latest effort by Phanteks, aiming to redefine expectations for a budget case. Available starting at only $69 USD, the Phanteks Eclipse P400 is the award-winning case manufacturer's most affordable ATX case yet. The Eclipse P400 forgoes any external drive bay options for a sleek minimalist exterior and greater liquid cooling radiator support internally. It is also offered with a windowed sidepanel in anthracite gray, satin black or in a glacier white version which carries a $10 price premium over the two other versions. A noise dampened Eclipse P400S version is also available for $79 but is also available with a closed side-panel option.
The packaging for the Phanteks Eclipse P400 is standard for this price point but does offer details about the product. The front of the packaging shows the line art for the P400. The rear of the box is a bit more impressive with a line are breakdown of the all the removable and customization components.
One of the things I noticed in this component diagram is there seems to be no way to mount any optical drives. The front panel has only two openings for ventilation and is otherwise one continuous piece of plastic.  The Eclipse P400 is protected in the box with hard Styrofoam which should be enough to protect the case since it's very sturdy and built almost entirely out of metal.
The accessories are shoved into one of the hard drive bays. Included in this accessories box are screws, cable ties, quick installation guide, and RMA details. This is a very simple accessory pack and is consistent with the feel of the Eclipse P400.
The Eclipse P400 itself was wrapped in plastic and is surprisingly light for such a solid case. After removing the plastic wrapping, there is a plastic adhesive on the transparent side panel that is notoriously satisfying to remove.
 Specification
Dimension
210 mm x 465 mm x 470 mm (W x H x D) 8.3 in x 18.3 in x 18.5 in
Form Factor
Mid Tower
Material(s)
Steel chassis, steel exterior, ABS
Motherboard Support
ATX, Micro ATX, Mini ITX E-ATX *(up to 272mm wide, unable to use rubber grommets)
Front I/O
2x USB 3.0, Mic, Headphone, Reset, LED Color Control, *3-Speed Fan controller (*Eclipse P400S models only)
Side Window
Yes, Eclipse P400 (PH-EC416P)

Yes, Eclipse P400S (PH-EC416PSW)

No, Eclipse P400S closed panel (PH-EC416PSC)

Expansion Slots
7
Internal 3.5″
6 (2x included)
Internal 2.5" (dedicated)
2 (2x included)
Front(Fans)
120mm: 3x (1x included)

140mm: 2x

Top(Fans)
120mm: 2x

140mm 2x

Rear(Fans)
120mm: 1x (1x included)
Front(Liquid Cooling)
120mm: Up to 360*

140mm: Up to 280

Rear(Liquid Cooling)
120mm: 120
Graphic Card clearance
395 mm (15.2 in) 280 mm (11.0 in) Optional HDD brackets installed
CPU cooler clearance
160 mm (6.3 in)
Cable Management
25 mm (1.0 in)
PSU clearance (including cable)
270 mm (10.6 in)
Waranty
5 Years*