« A Closer Look at the Phanteks Enthoo Evolv
|
Conclusion »
Hardware Installation & Compatibility Issues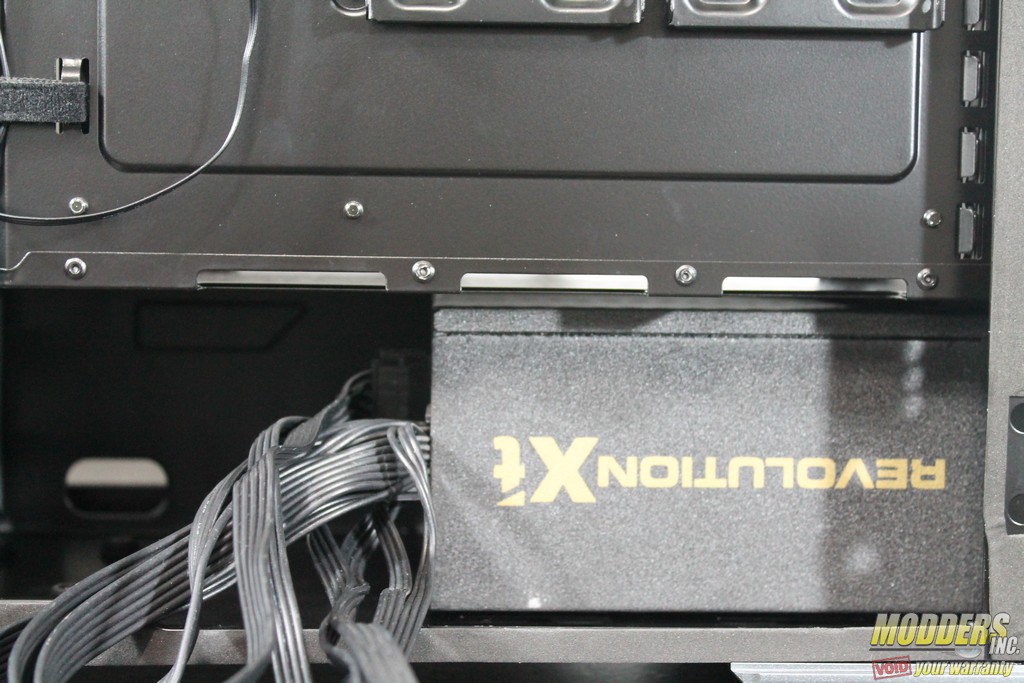 First up, I would recommend PSU installation. The PSU must be installed from the right side due to the built in PSU shroud.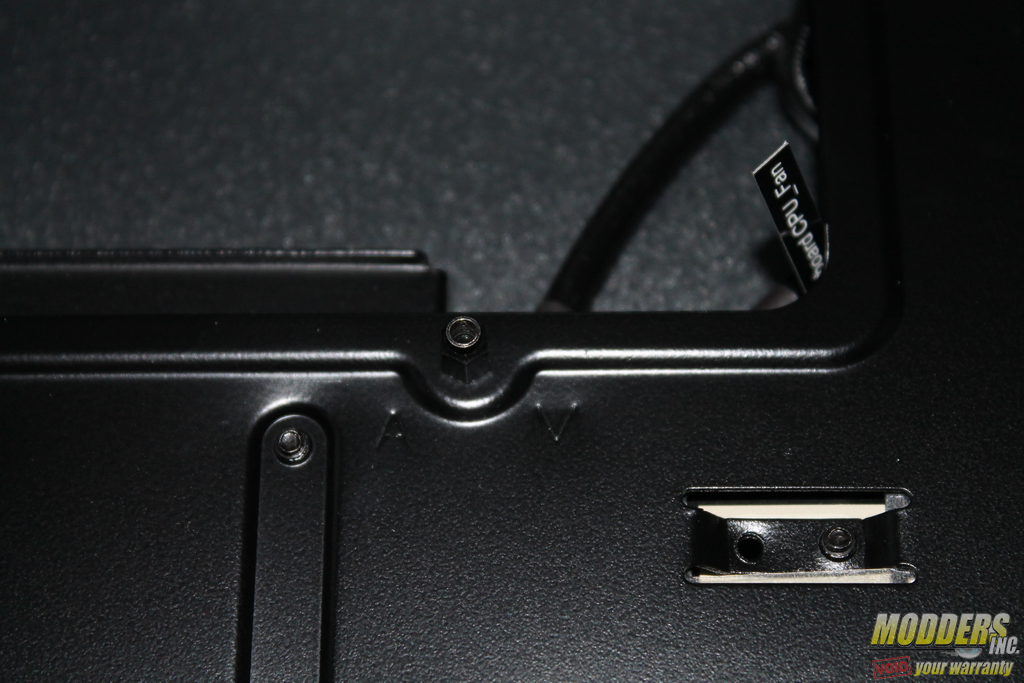 Once the PSU is installed we can move on to the motherboard. The motherboard plate has one of the risers with the lock extension to make sure your board stays straight.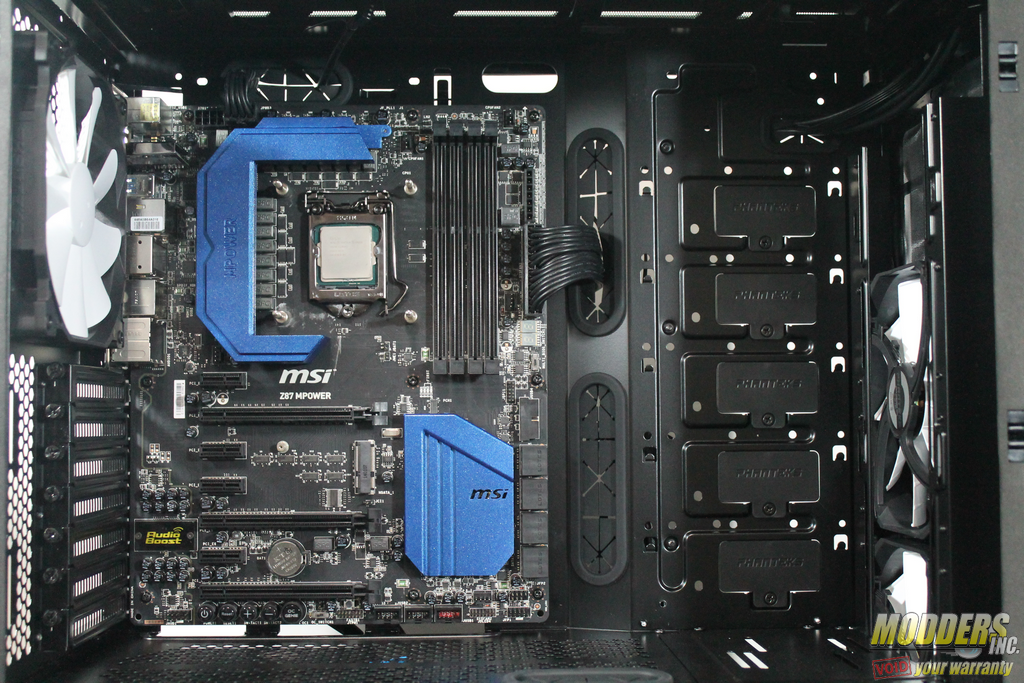 Now the reason I recommend installing the PSU first is so that once you install the motherboard you can go ahead and run your 24-pin and 8-pin CPU power cables as it will be difficult to do so once you have fans and/or radiator mounted. At this time you would also want to plug in the connection for the fan hub into your desired port.
The modular 3.5″ HDD system is interesting, The drives get installed on this sled with 4 screws with rubber grommets.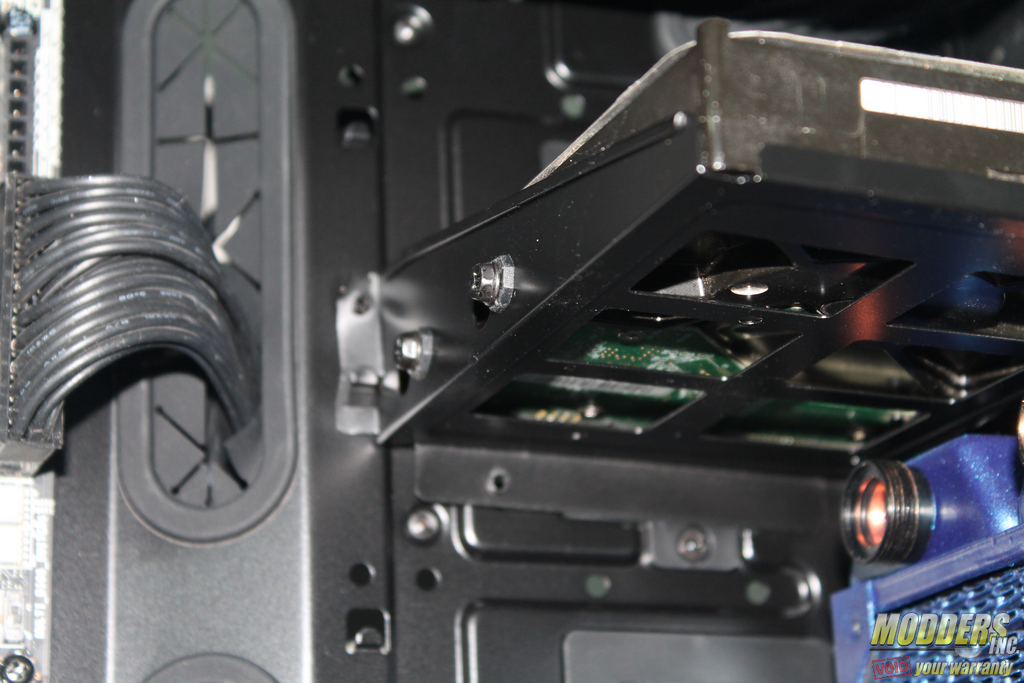 Then it is slipped on to these little tabs on the back plate, and held in place with screws from the rear. There is also a removable cover to run the cables.


The top radiator is installed using a sliding removable mount that is held in place with screws (two in the front, three in the back). I did not find any compatibility issues with the top mount. Even my wider Hardware Labs rads fit.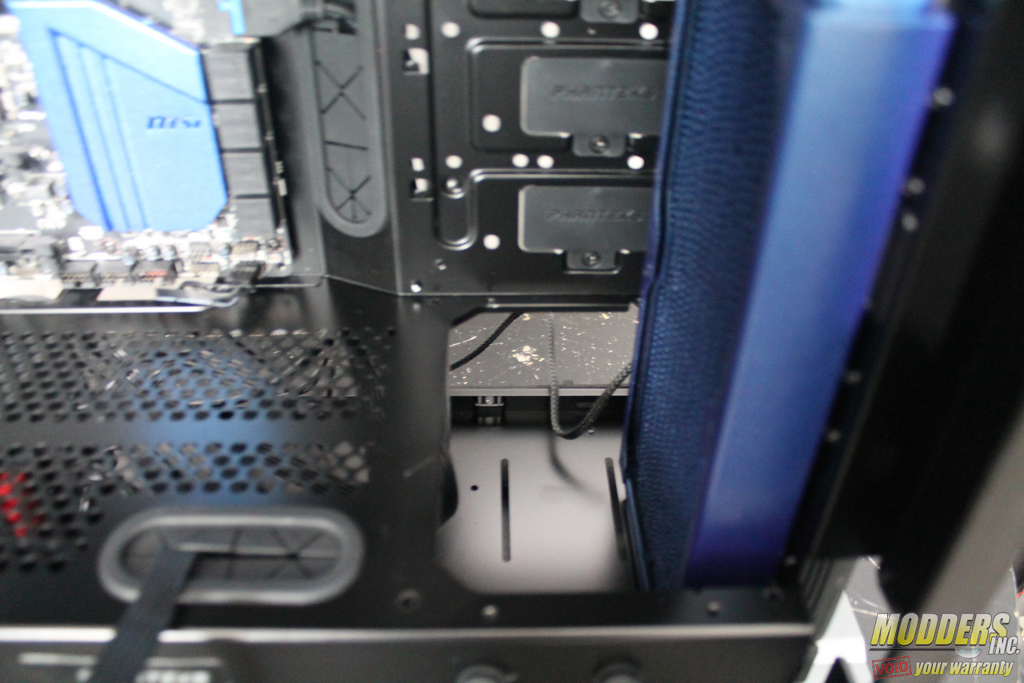 To install a 240mm or 360mm radiator you must remove the plate on the PSU shroud, and the 3.5″ HDD cage under it. Now here I did have compatibility issues where the wider radiators won't fit. Also, I would like to point out that while the front and top mounts can support 360mm rads you can't mount two 360mm rads at the same time. You can have one 360mm at the top and a 240mm in the front or vice versa.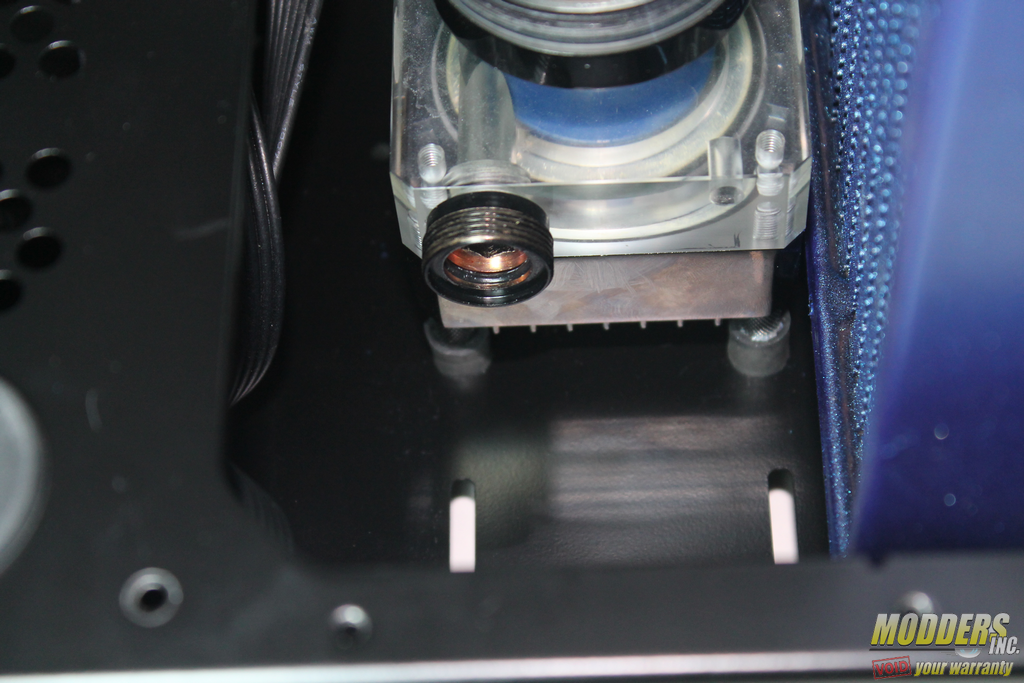 The included pump mounts on the case are already compatible with a DDC Pump. The mounting plate is used for the other pumps. There is plenty of space even for the larger Ehiem pumps.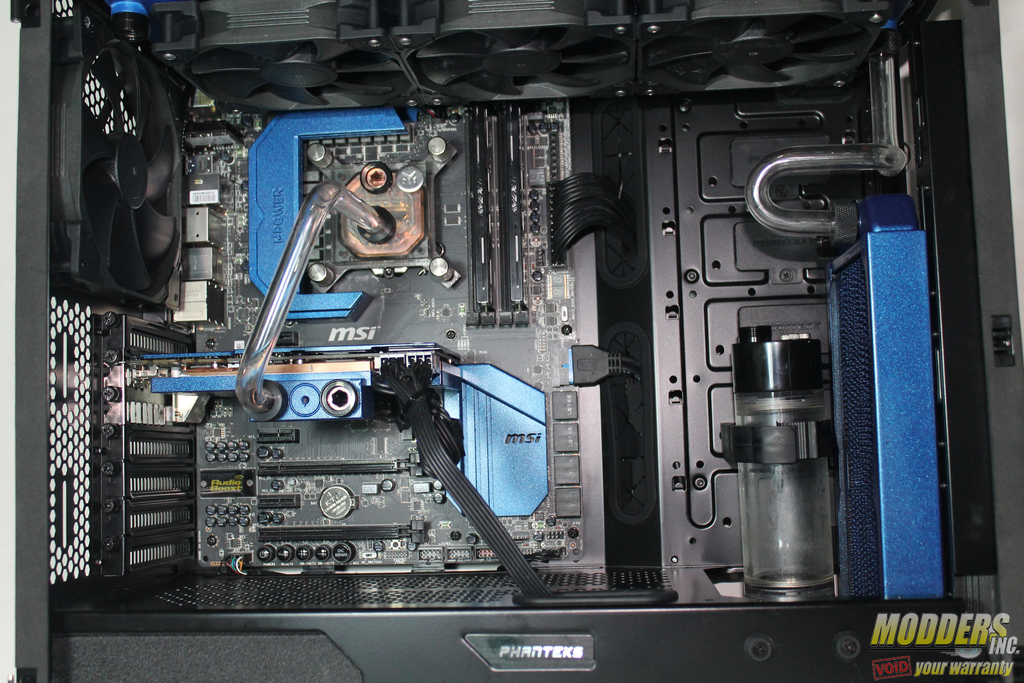 There are various reservoir mounting points along the back plate. You are limited to 250mm even then filling it wouldn't be fun. The reservoir mount on the rear is limited to 150mm.