« Hardware Installation & Compatibility Issues
Conclusion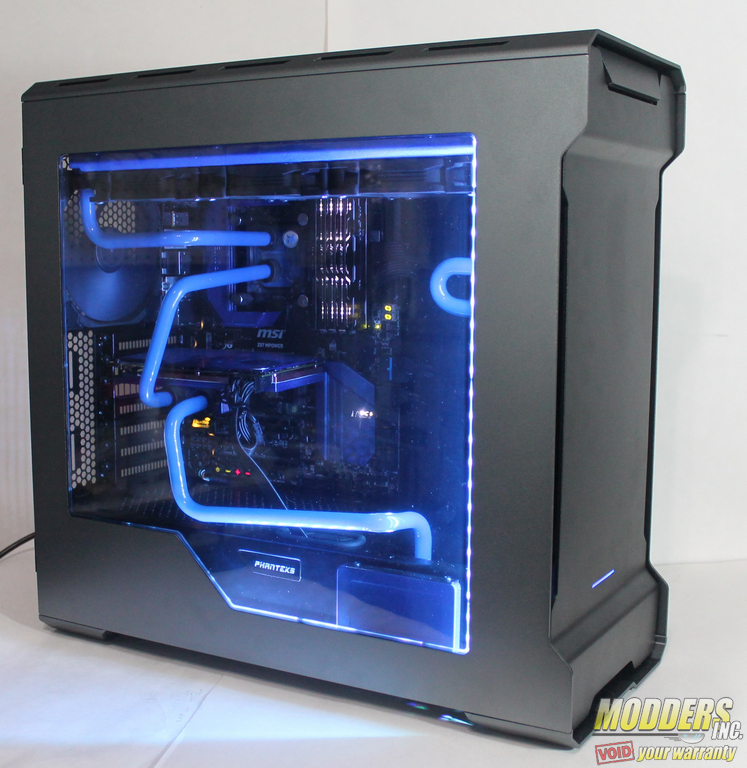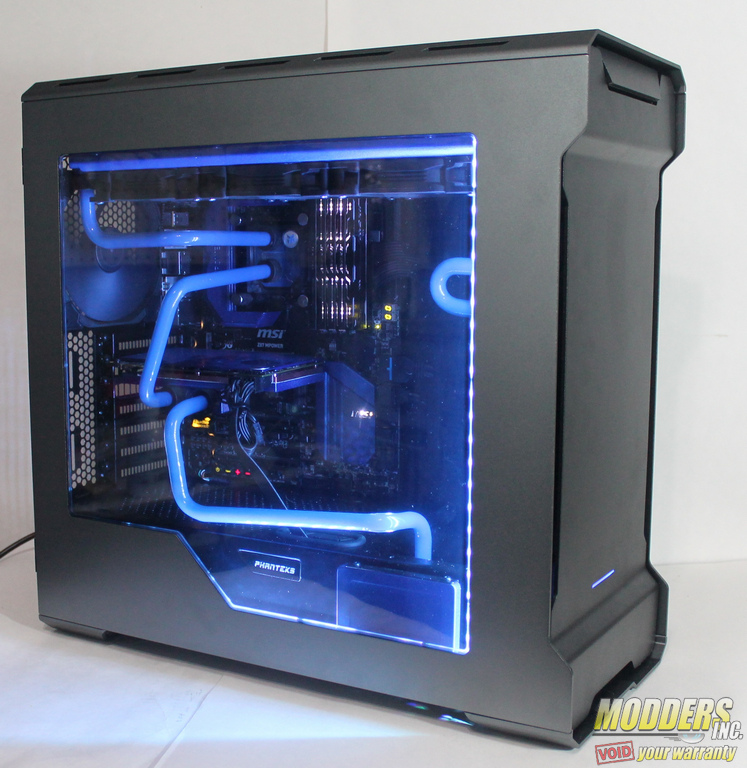 Likes
Built in PSU Shroud
SSD mounts behind the motherboard plate
Hinged side panels
Built in pump/res mounts
High-quality construction/materials
Massive amount of room for cable management
Dislikes
The front Rad/fan mount could be a bit wider on the inside to accommodate wider radiators.
I would like to have seen a few more tie downs for cable management( especially in the HD audio/8-Pin CPU cable area)
Weight (even with the 3mm aluminum panels the weight of this case is on the higher side of the spectrum.
The Phanteks Enthoo Evolv ATX is an excellent case, with features you just don't find on most other models in the same price bracket. Features like built in fan hub, dedicated support for liquid cooling components, hinged side panels, and slide out radiator mounts. Also with all the nice flat panels this would make for an excellent blank canvas for some killer vinyl or air-brush work. I can see that Phanteks has a bright future in the PC industry. I would definitely recommend this case to any of my customers as it would most likely last longer than they would.
[sc:editors_choice_award ]