« Hardware Installation and Clearance Issues
Final Thoughts
It was originally thought unreasonable to offer an affordable case to the watercooling enthusiast since they tend to have bigger budget than other users. I you are willing to shell out $100+ for a water block alone an affordable case is not usually second on the priority. This might have been also the case because most chassis under $100 not only lacked watercooling component mounting support, but also tend to be made mostly of plastic and compromise with a dash of disappointment. Luckily for everyone, the folks at Phanteks are an unreasonable bunch.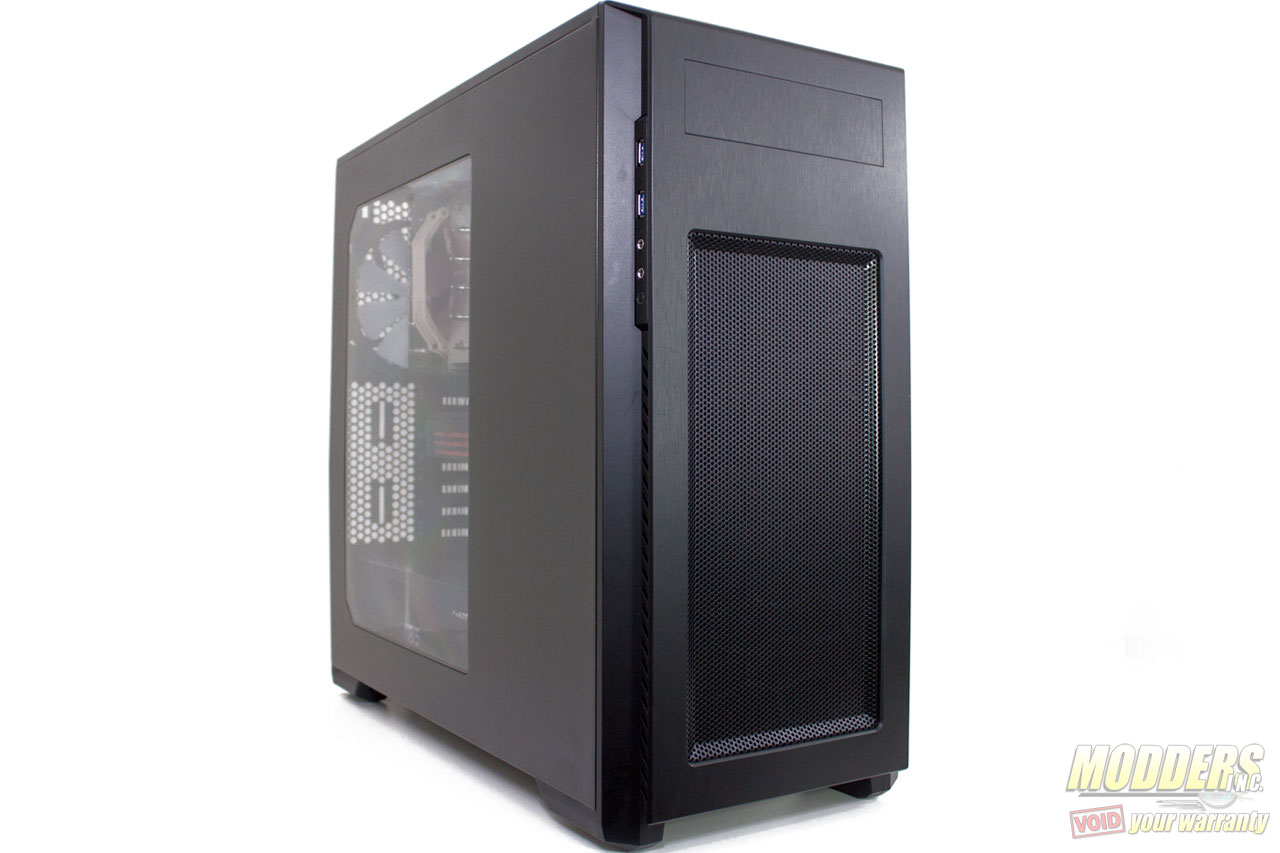 Utilizing the same effective and solid internal chassis design as the EVOLV ATX, the Enthoo PRO M succeeds in delivering quality to the sub-$80 price range without the sub-optimal compromise. Phanteks took a modular approach and was able to provide a unique set of essentials built around extensive water-cooling support. Users can choose to upgrade several components at a time by purchasing alternate mounting methods at a later period. Since each user can have different needs, providing the extras as an optional purchase proved to be a smart move. For some users, a lot of the extras such as default fans and extra drive mounts will be discarded and replaced anyway if water-cooling is the primary goal.
Aside from looking unique and distinctively Phanteks, the Enthoo PRO M does not resemble a budget chassis either and shames many mid-tower cases priced over $100 not just in terms of build quality but feature-set as well. Cable management was smartly integrated into the drive mounting design, utilizing the extra space afforded by the sloping drive area and a completely open bottom. Even the little things that would normally look like a low-quality after-thought on paper were surprisingly effective such as the magnetic film dust filter at the top. Although simple, the dust filter stayed in place and was easily serviceable if needed. The Enthoo PRO M also has the distinction of not forgoing the 5.25″ drive bay despite the 360mm mounting capability at the top and front, pulling off something that the more expensive EVOLV ATX was not able to provide. The Phanteks Enthoo Pro M is now the new standard and expect other manufacturers to take cues, earning it the Modders-inc Editor's Choice award.
[sc:editors_choice_award ]