CPU Cooler
Phanteks PH-TC14S Dual-Tower Review: Conflict-free CPU Cooling?
Final Thoughts about the Phanteks PH-TC14S

As observed with the latest trend in CPU cooling, performance is not necessarily dependent on size but rather on an efficient design with a complimentary fan. One could just bundle it with a high-RPM sleeve-bearing throwaway fan to get higher placing in benchmarks but that is thankfully not Phanteks' style with any of their products. The PH-TC14S is no exception and continues their dedication to quality at very competitive pricing.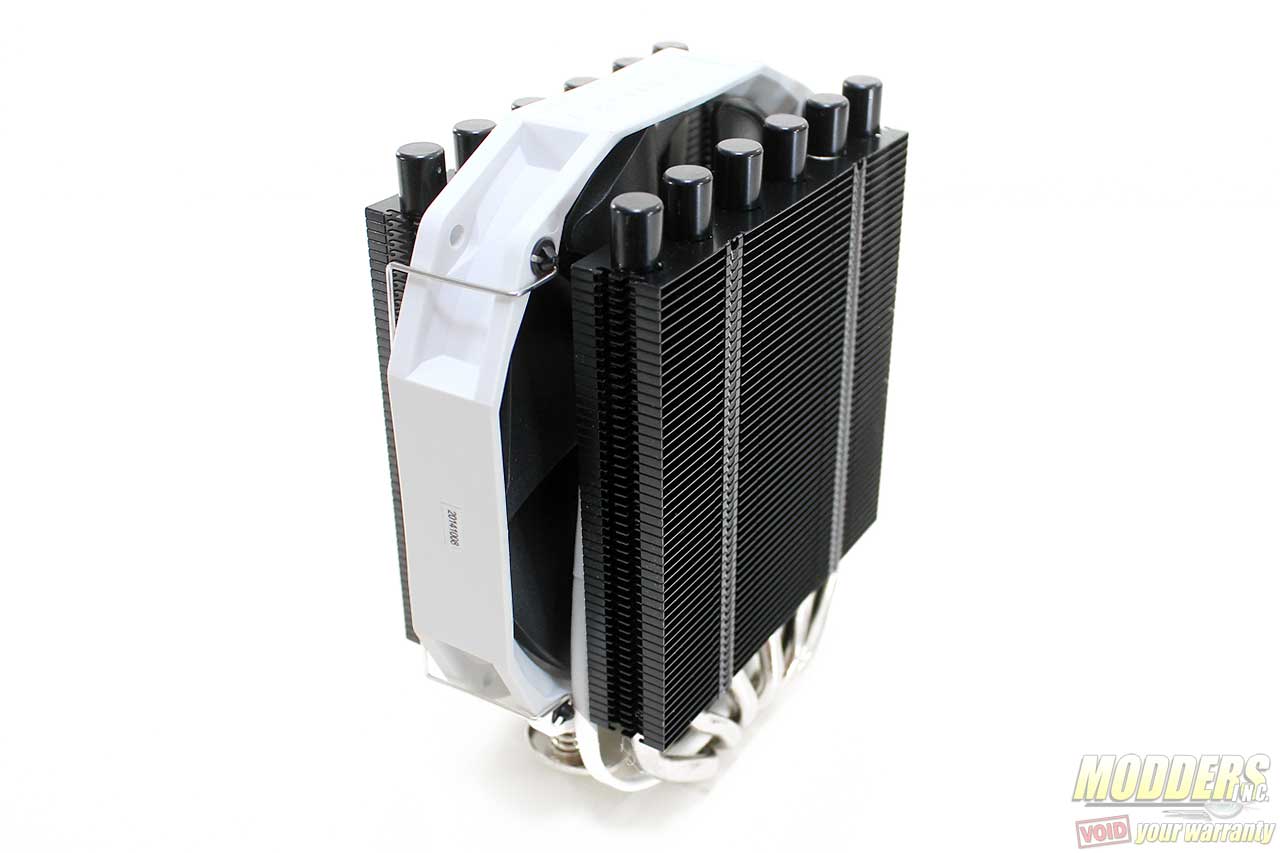 The PH-TC14S' strength is literally centered around the new PH-F140HP II fan bundled with it, a decent 140mm fan with 120mm mounting that operates with flexible fan speed controls via PWM. The downside is that the new PH-F140HP II is not nearly as silent as I hoped it would be, with noise levels close to the Cooler Master Hyper 212+ in full-tilt. It sharply increases noise at 80% fan speed and higher with a very noticeable turbulent noise as it pushes air through the slim fin array. It is reasonably quieter at lower speeds but not as pleasant as the fans Phanteks previously used on their PH-TC14PE. The large footprint of the 140mm fan also means that clearance is compromised when the PH-TC14S is mounted in the Type B position, with the oversized fan hanging over the DIMM slots. The move to higher PWM is also puzzling considering the fin array design on the PH-TC14S. In this case, its strength is also its weakest point.
As with all Phantek's products, the PH-TC14S is a testament to their attention to detail and non-compromise when it comes to looks. There are no stray flux residue and even the heatpipe caps are covered. Performance-wise, the slim dual-tower design understandably does give way to some thermal and noise level shortcomings compared to some coolers. The PH-TC14S does not break new ground in terms of keeping heat levels in check but it manages to stay within range considering its value offering. The fans are replaceable and additional fans can also be installed, extending its value further. Overall, the Phanteks PH-TC14S presents a unique solution for those who care about aesthetics and component compatibility with a decent bundled PWM fan that is far above in quality compared to other 140mm fans bundled in its price range, just probably not the most ideal paired with the PH-TC14S. I also wished it was quieter considering its size and what I have come to expect from Phanteks' previous coolers.
[sc:recommended_hardware_award ]