CPU Cooler
Cryorig H5 Ultimate CPU Cooler Review: A Matter of Perspective
Closer Look at the CRYORIG H5 Ultimate »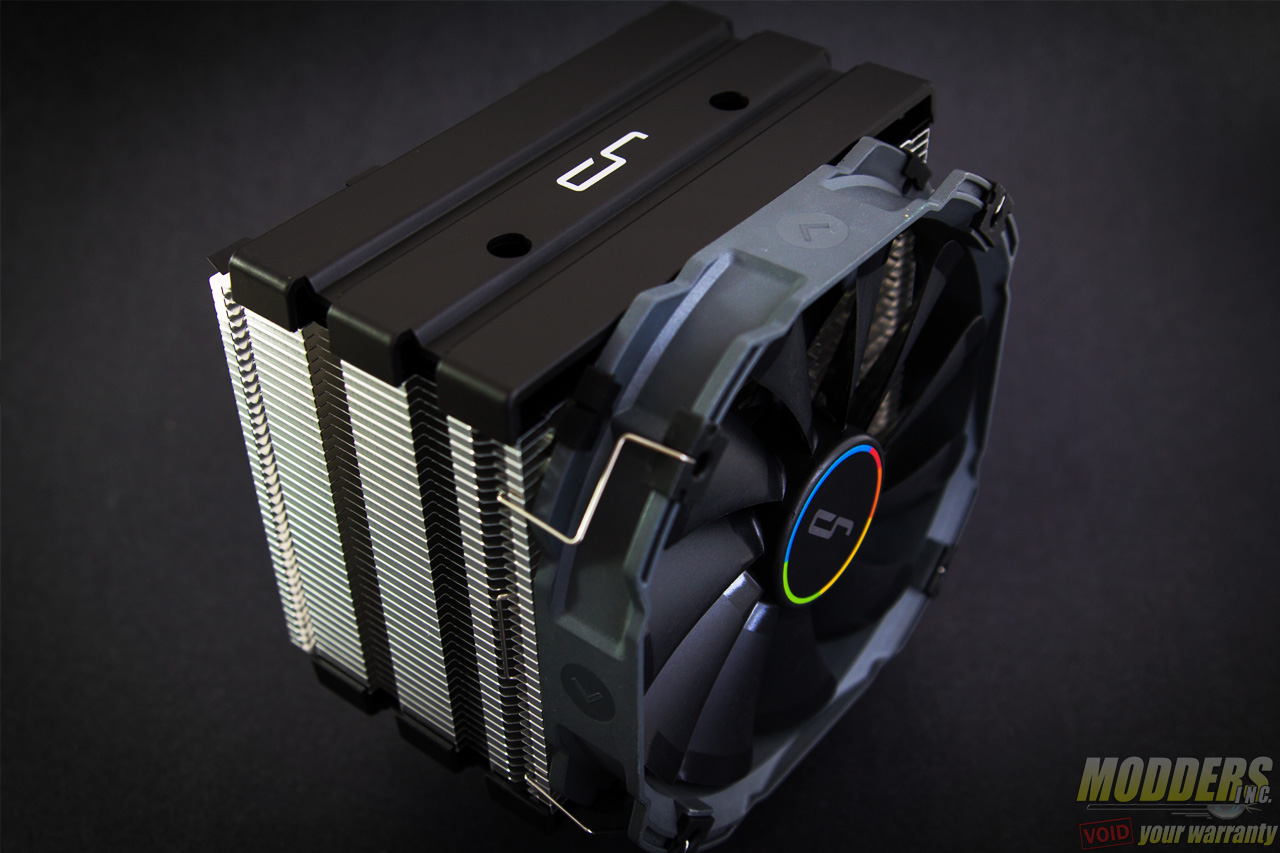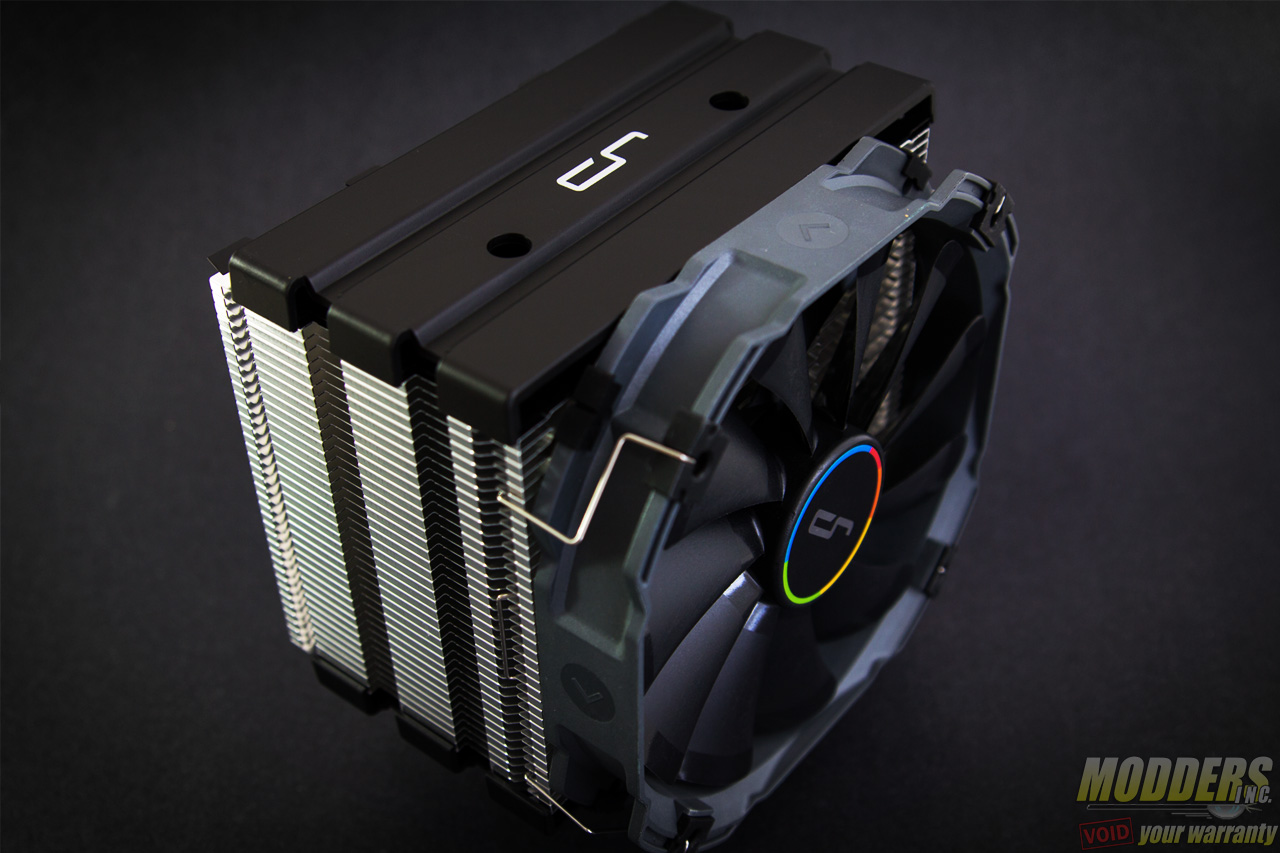 It was accepted for many years that Large CPU coolers were something you simply had to compromise with in terms of clearance, versatility and difficulty of installation. Thankfully, CRYORIG thinks it's a matter of perspective and disagrees, offering a wide range of CPU coolers of varying sizes that are very user-friendly and clearance aware. The CRYORIG H5 Ultimate is a 140mm tower-style  CPU cooler from their stable that exhibits a shift away from the old conventions and is adapted to the needs of modern users.
The CRYORIG H5 Ultimate, like its smaller 120mm CRYORIG H7 sibling, packs a lot of value and exhibits meticulous craftsmanship compared to many tower CPU coolers. It aims for a balanced approach, factoring in ease of use and low noise priority rather than just pure CPU cooling performance. For only $46.99, the H5 Ultimate upgrades many of the features of the$34.99  H7 in terms of size, quality of mounting parts, greater CPU socket support and cooling capacity while maintaining component clearance awareness.
[sc:sponsor sponsor="CRYORIG" product_link="http://www.cryorig.com/h5-ultimate.php" product_name="H5 Ultimate CPU Cooler" product_price_link="http://amzn.to/29p1txa" product_price="$46.99″ ]
CRYORIG has a uniform packaging for their coolers, having a black and white color theme with blue accent so the H5's box looks similar to the previously reviewed H7 low profile cooler, albeit larger. Specifications are printed at the back including measurement of dimensions which is essential for anyone buying this cooler at the store.
The H5 Ultimate heatsink itself comes cradled inside the center with folded cardboard on all four sides including bottom and with a 140mm fan pre-installed. The accessories are actually stored in the folded sides, individually wrapped per set.
The installation accessory kit seems sparse but this is actually a good thing since it means fewer items to fiddle, easier installation with and less possibility of losing components along the way since there are no miniature parts such as screws.  The mounting system is different compared to that of the CRYORIG H5, having mostly metal parts including separate metal backplates/brackets for Intel and AMD installations instead of a universal PBT backplate and stand-off insulators.
The bundled CRYORIG XF140 fan comes pre-installed with its own set of fan clips and one more set is included for users who want to add another fan in a push-pull configuration. The corner mounts for the bundled fan have built-in padding for vibration absorption.
A full-size CRYORIG CP7 thermal paste is also included in the accessory pack as well as documentation which includes an English and Japanese installation manual with an alternate German and Polish version, as well as a product registration card completely sealed in an anti-static bag.
Signing up as VIP (free) and registering the product on CRYORIG's website doubles the standard warranty, extends customer support as well as render the user eligible for VIP member prize draws. Standard warranty for CRYORIG's coolers is 3-years which means registered products get a total of a lengthy 6-year coverage.
The CRYORIG H5 Ultimate also has a fairly comprehensive CPU socket mounting support, featuring LGA1366, LGA775 and LGA2011 compatibility on top of the AMD and Intel 115x support typical of most coolers currently. Extra vibration dampeners and extra fan clips are also included should users want to add an additional fan later on .
Specifications
HEATSINK SPECIFICATION
Dimension ( with fan )
L110.9 mm x W143 mm x H160 mm
Weight ( with fan )
920 g
Weight ( without fan )
764 g
Heat pipes
6mm heatpipe x 4 units
Fin
T = 0.4 mm ; Gap = 2.8 mm
Front Fin Pcs
38 pcs
Copper Base
C1100 Pure copper nickel plated
RAM Tolerance Height
30~35mm (fan position adjustable)
TDP
180 W
XF140 FAN SPECIFICATION
Dimension
L140 mm x W140 mm x H25.4 mm
Weight
156 g
Rated Speed
700 ~ 1300 RPM ±10 %
Noise Level
19 ~ 23 dBA
Air Flow
76 CFM
Air Pressure
1.44 mmH2O
Ampere
0.16