Podcast
Podcast #46 – CM Casemod World Series 2016 Results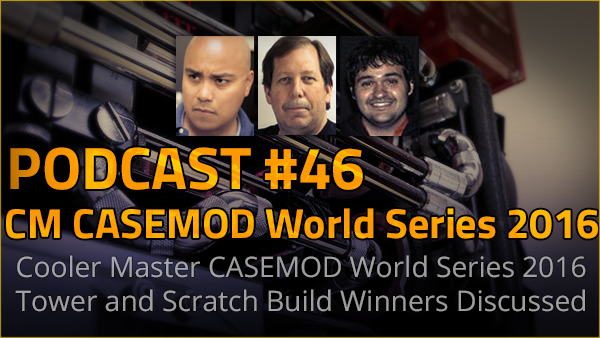 In this podcast episode: The results of Cooler Master's Casemod World Series 2016 are discussed in detail, featuring mods from Masbuskado Modder of the Dominican Republic, Mr. Wai and Modder CROW of Thailand, neSSa and Nenad Milic of Serbia, Kanishka Akalanka of Sri Lanka, David Cathey of the USA and Allyson Carneiro of Brazil. The podcast ran a little bit longer at 43 minutes (compared to the usual 30) because we are trying to make up for not recording one in a while.
Dewayne Carel (Editor-in-Chief)
Ron Perillo (Producer)
Joe Mercado (Host)
Relevant Links:
The Modders-Inc Podcast is a weekly 30-minute show discussing PC case modding and other related topics.

Listen, Download and subscribe to our Podcast Audio .mp3
[powerpress]