QNAP TBS-453A 4-Bay M.2 SSD NAS Review
Article Index:
A Closer Look at the QNAP TBS-453A
The QNAP TBS-453A does not look like a NAS at all. NAS devices are designed to hold two or more 2.5′ or 3.5′ hard drives which means they have a minimum foot print slightly larger than the drives it was designed for. The TBS-453A looks more like a desktop switch. This NAS is just about an inch tall and the dimensions are .98 x 9.06 x 6.50 in (25 x 230 x 165 mm).


The front of the NAS features a One Touch Copy Button, dual USB 3.0 ports, an SD card reader, drive bay 1-4 LEDs, volume and power buttons.
On the right side of the TBS-453A there is an additional USB port however, it is USB 2.0. Vents and speakers are located on the sides behind the louvers.
The back of the TBS-453A is where the networking and I/O live. On the back there are dual HDMI ports that support 4k/30Hz. Two USB 3.0 ports, one 3.5mm audio out and two 3.5mm mic jacks, five RJ45 1 GbE network ports and the power port.


The bottom of the NAS is where the SSDs and memory are installed. The bottom panel also includes information on the default networking configuration.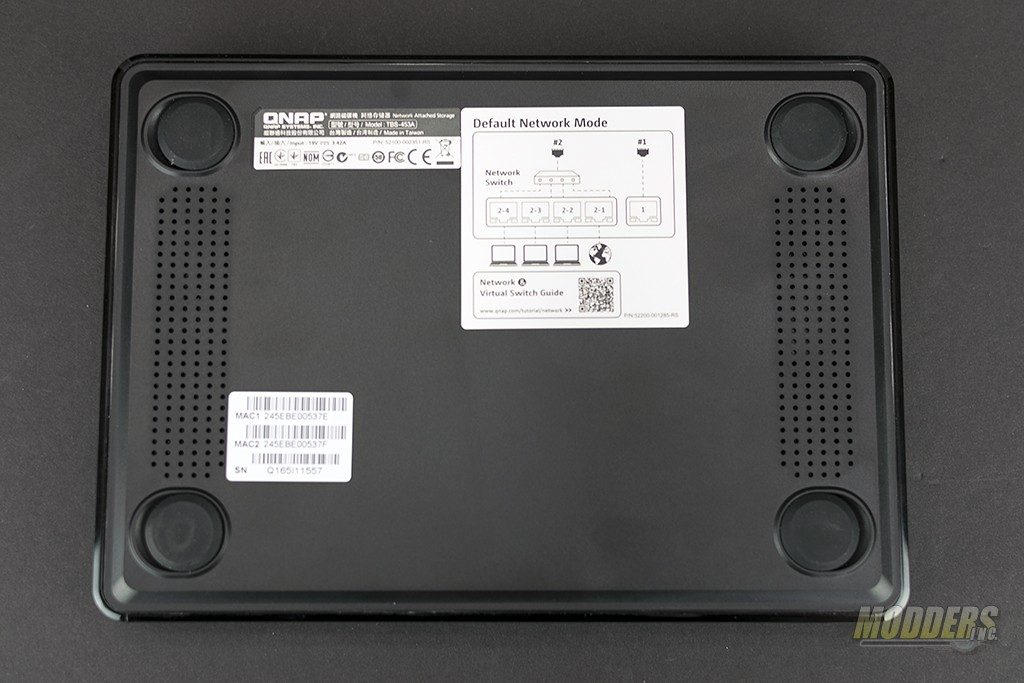 By default, the four networking ports that are grouped together are in switch mode. This means that port 2-1 would connect to a router/modem that connects to the internet and devices such as PCs, printers, etc. would connect to ports 2-2 through 2-4. Each device would have access to the internet through the switch. This configuration can be changed in the web interface.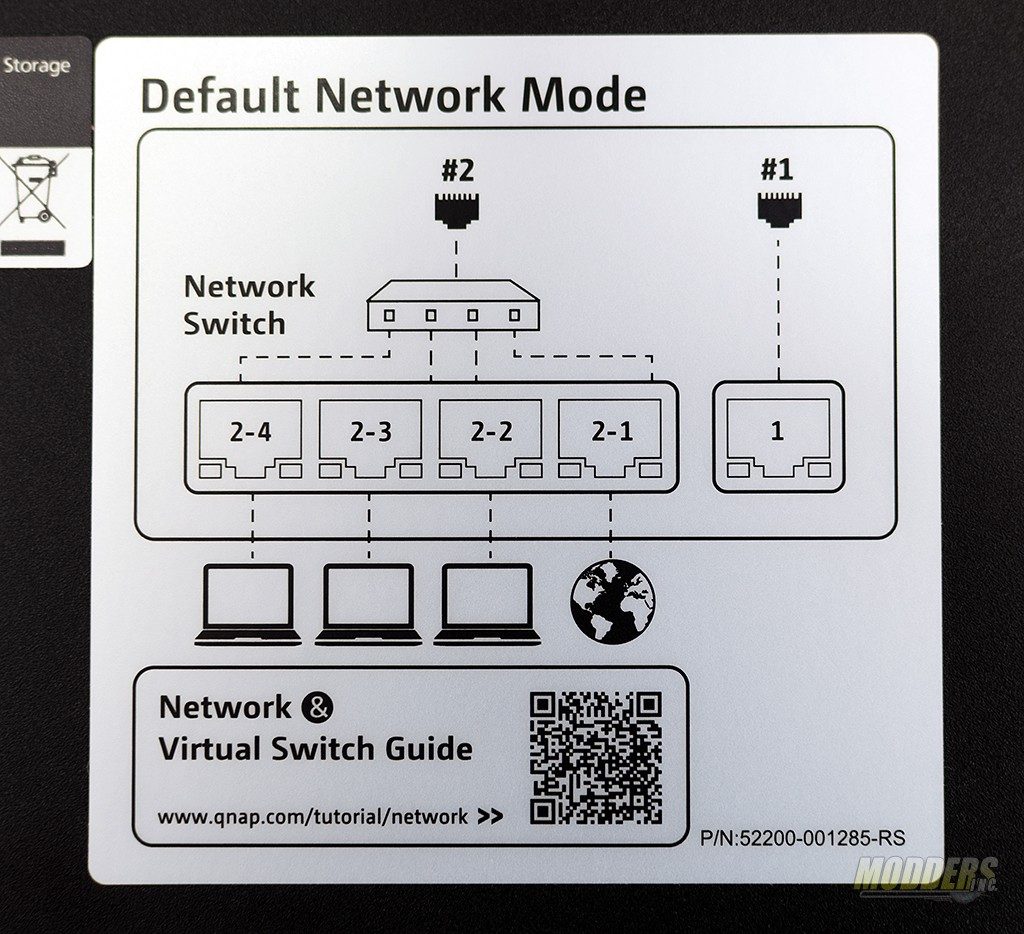 The included power adapter is made by the FSP Group and is rated for 65 watts.
QNAP includes a remote control to run the TBS-453A when used as a media center using the HybridDesk Station (HDStation) and is compatible with installed applications such as Kodi and Plex.


Article Index: