A Closer Look at the QNAP TS-253D »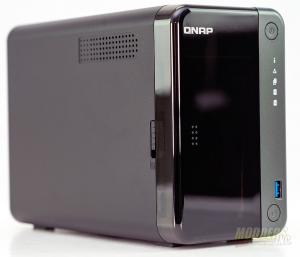 The QNAP TS-253D is one of the latest NAS devices to come from QNAP. While on the exterior the TS-253D doesn't look a whole lot different than the other QNAP offerings, it is what's under the hood, specifically on the networking side of things that makes it stand out. Typical small NAS units feature single or dual 1 Gbps ports. The TS-253D features dual 2.5 Gbps ports and sports a PCIe slot to upgrade the unit to 10 Gbps if the need so arises. In the home networking arena, I've been patiently waiting for devices and networking products to filter down that are faster than 1 Gbps. Over the last year, we've seen a few products designed for home or home office that support 2.5 or 5 Gbps. With the convenience of wireless and now with Wifi 6 products on the market reaching real-world transfer speeds of 900-1000 Mbps and as 2.5 and 5g products drop in price, it is time for the wired components of the network to play a bit of catch up and provide enough bandwidth to support faster devices.
Specifically, the TS-253D is a dual-bay NAS featuring an Intel Celeron J4125 Quad-core processor and 4 GB of DDR4-2400 RAM.
Packaging
Unlike a lot of other hardware we review, the TS-253D doesn't have fancy packaging. It doesn't really have any artwork on the box. The only decoration for the box comes in the form of a sticker that shows a small image of the NAS and lists out some of the features. However, when you're looking at buying this device for your office, packaging adorned with artwork really isn't needed.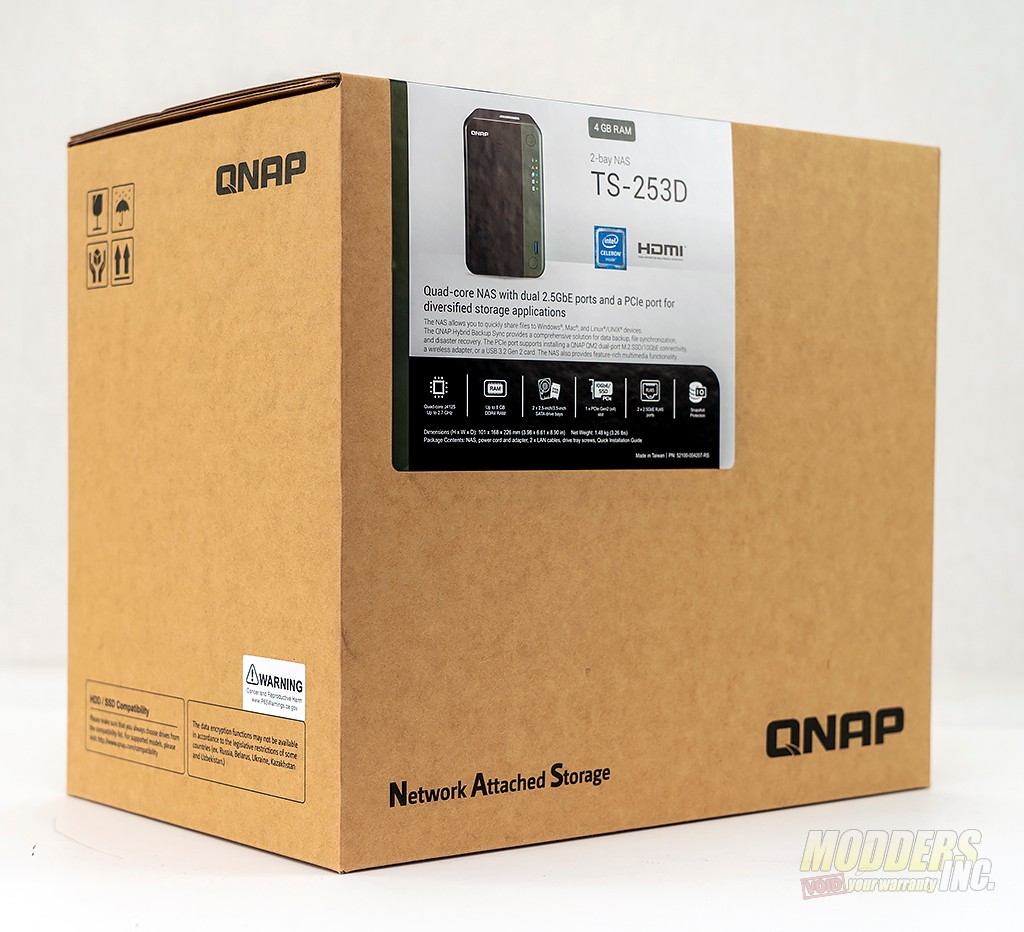 Internally, the NAS is protected by two foam shells and further protected from scratches as it is enclosed in a plastic sleeve.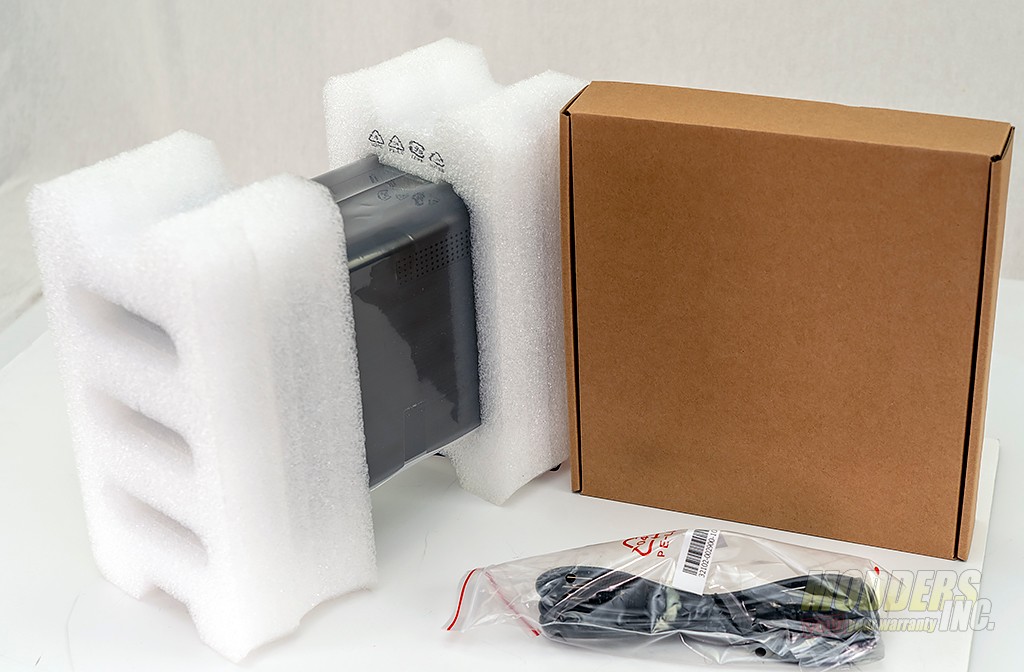 The installation kit consists of a couple of ethernet cables, a power supply, hard drive screws, a warranty guide, and a quick installation guide.