« A Closer Look
|
Hardware Installation »
TS-451 Internals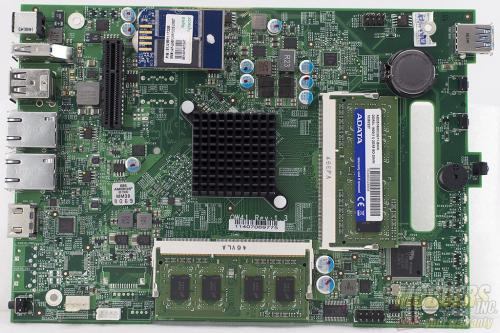 Pulling the TS-451 apart was very simple. Remove two screws and slide the cover off and you'll have access to replace and upgrade the memory. Our unit came with 4GB of DDR3 1600MHz RAM. The TS-451 can be upgraded to 8 GB of RAM.  The Intel Celeron is passively cooled by the heatsink located in the center of the board. The drive backplane is connected via a PCI-e 4x slot. Just to the upper right of the PCI-e slot is the DOM that houses the units operating system and configuration.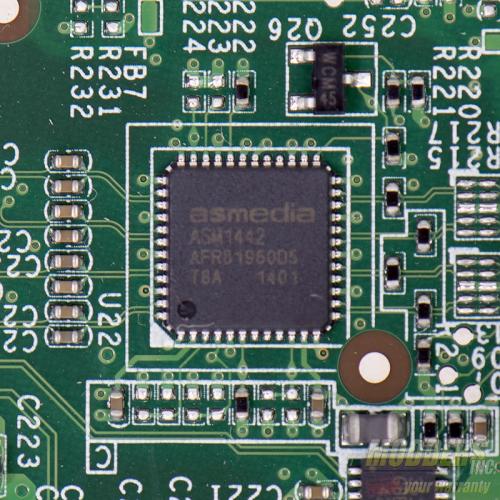 The ASMEDA ASM1442 handles the HDMI output for the QNAP TS-451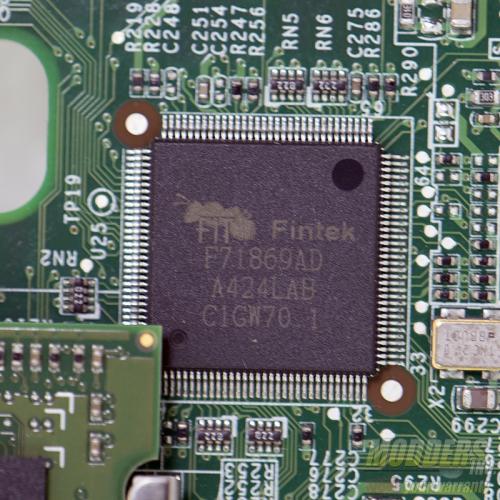 A Fintek F71869AD IC handles the hardware monitoring and the IR capabilities of the TS-451.
A pair of Intel WGI210AT Ethernet controllers are responsible for all the networking on the QNAP TS-451.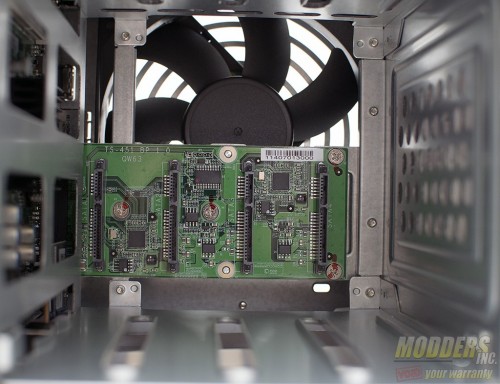 The backplane for the drives is a SATA 3 6 Gb/s riser card that plugs into a PCI-e 4x slot on the motherboard.