Storage Devices
TerraMaster F2-220 Review: Network Attached Storage at Affordable Price
Closer Look at Terra Master F2-220 »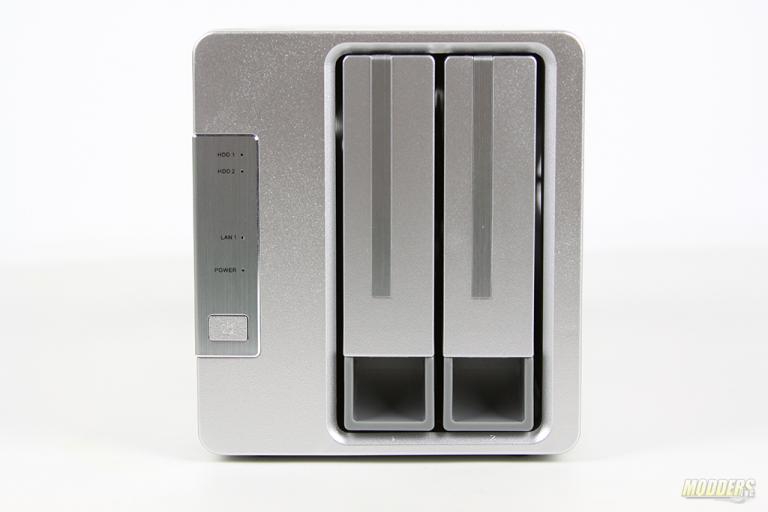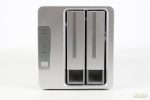 Affordable storage device is not hard to find nowadays. There are a bunch of manufacturers that offer numerous features and different redundancy options. Most of the affordable storage devices we find in the market today are oriented towards home or small business users. It has been my experience that the price range between simple and advanced NAS devices can vary greatly. With simple NAS devices you should expect to get a handful of features such as multiple file services and simple web services. Advance network storage devices come with a variety of features and a list of downloadable content that can be used in conjunction with traditional storage features. For small home office and personal use you might need something that has two bays similar to F2-220 device. F2-220 is a network attached storage device that is manufactured by Terra Master. Terra Master is owned by NOONTEC company which sells products in over 40 countries. TerraMaster has been developing high quality storage product for over 16 years and F2-220 is their current offering for home/small business.
Review Sample Provided by: TerraMaster
Product Name: F2-220
Price at time of review: $ 199.95 USD MSRP
Product was given in exchange for work done to produce this review.
TerraMaster F2-220 packaging doesn't have much to it. The shipping box does not have any information about the unit inside and it makes it hard to figure out what is actually inside. The only markings on this box is Terra Master logo and that's pretty much it. To make it easy to carry around there is a plastic handle sticking out on the top of the box.
Internal packaging is well done. Actual device is protected by plastic bag and secured with a foam insert. In front of the packaging there is an accessories box where you will find everything to get you started in no time.
The contents of the F2-220 are Power Supply brick, six foot Ethernet cable, couple of bags of screws and getting started guide.
Hardware Specifications
CPU
CPU Model
Intel  J1800
CPU Frequency
Dual Core 2.41GHz
Memory
DDR
2GB DDR3 RAM
Flash
8GB
Storage
Drive Bay(s)
2
Compatible Drive Type
2 x 3.5" or 2.5" SATA 6Gb/s, SATA 3Gb/s Hard disk or SSD
Maximum Internal Raw Capacity
16 TB (8 TB HDD * 2) (Capacity may vary by RAID types)
Hot Swappable Drive
√
External Ports
USB 2.0 Port
1
USB 3.0 Port
1
RJ-45 1GbE LAN Port
1(1000/100/10Mbps)
Power Port
1(12V/4A)
File System
Internal Drives
EXT4
External Drives
EXT4、EXT3、FAT、NTFS、HFS+
Read/write speed(max)
Read:110MB/s,Write:105MB/s
Appearance
Size (Height X Width X Depth)
227(H) x 119(W) x 133(D) mm
Housing material
aluminum
Weight
net weight: 1.46 Kg;rough weight: 2.57 Kg
Others
System Fan
80mm X 80mm * 1pcs
Fan Speed Mode
Smart Mode
High speed, Medium speed, Low speed
Wireless Support (dongle)
√
Noise Level*
19.8dB(A)
Power Recovery
√
Scheduled Power On/Off
√
Power Supply Unit / Adapter
48W
AC Input Power Voltage
100V to 240V AC
Power Frequency
50/60 HZ, Single Phase
Power Consumption*
25.6W(Access)   9.8W (HDD Hibernation)
Environment Temperature
Operating Temperature
5°C to 35°C (40°F to 95°F)
Storage Temperature
-10°C to 70°C (15°F to 155°F)
Relative Humidity
5% to 95% RH
Certification
CCC、CE、FCC、UL
Warranty
2 Years
Notes
Power consumption is measured when fully loaded with Western Digital 1TB WD10EFRX hard drive(s).
Storage Management
Network protocol
CIFS、AFP、NFS、FTP、WebDAV、iSCSI、Telnet、SSH、SNMP
Supported RAID Type
Single disk、JBOD、RAID 0、RAID 1
Supported OS
Windows、Mac、Linux
Supported web browsers
Chrome8;Firefox;Internet Explorer : 7, 8, 9;Safari (MAC) : 4, 5
Supported mobile devices
iOS, Android.
Language
English, Chinese
Environment & Packaging
Environment
RoHS Compliant
Packaging Content
·Main Unit X 1
·Welcome Note X 1
·Accessory Pack X 1
·AC Power Adapter X 1
·Adapter Cable * 1
·RJ-45 LAN Cable X 1