« Introduction
|
Internals »
A Closer Look at the QNAP TS-451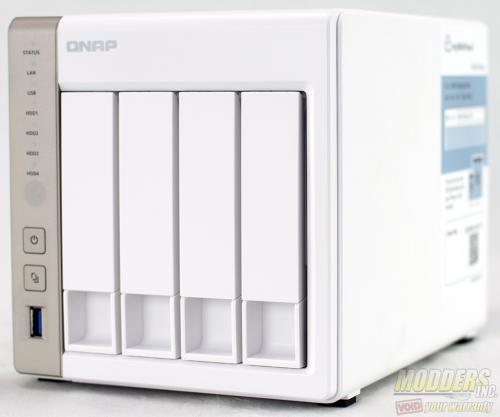 The QNAP TS-451 is one of the smaller NAS devices that I have come across. It has a footprint of 6.97(H)x7.09(D)x9.259(D). The TS-451's styling is elegant. The white exterior offset by a silver band on the left side of the device is unobtrusive.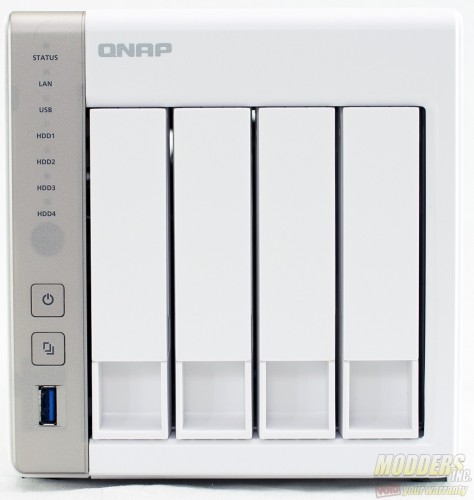 The front of the QNAP TS-451 features the four drive bays. On the left in the silver band the LED indicators of the system status, LAN, and all four hard drives. The IR receiver is located just under the LED indicators. A power button and one touch copy button are next and an USB 3.0 port is featured at the bottom.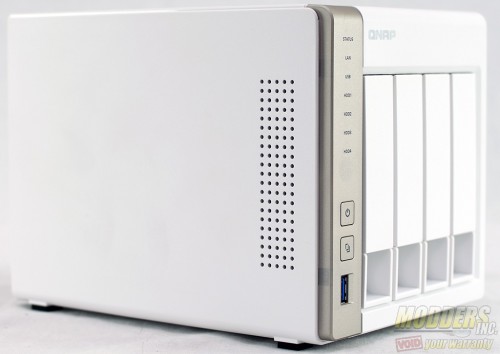 The left side of the QNAP TS-541 is fairly simple. There is a small vent near the front in order to draw cool air in to help with CPU and motherboard component cooling.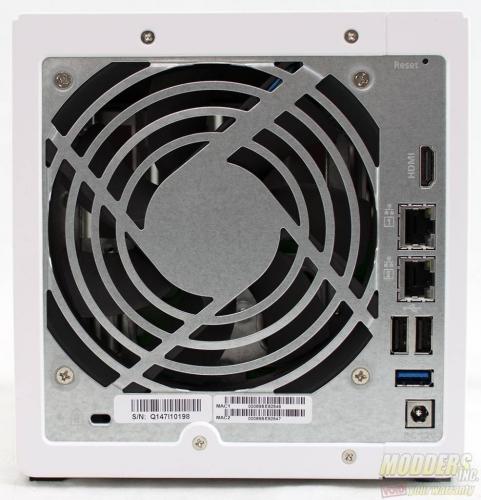 On the back of the QNAP TS-451 a 120mm fan is the most prominent feature. The fan speeds can be adjusted either manually or by the system and is configured via the GUI interface.

The I/O for the TS-541 contains a power connector, 1 USB 3.0, 2 USB 2.0, 2 Gigabit LAN and an HDMI port. A password and network reset button is at the very top.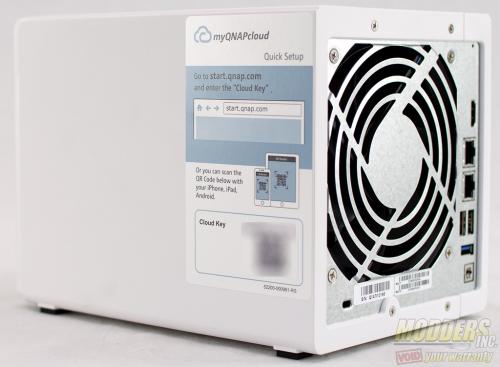 Rounding out the exterior of the TS-451 is the right panel. This panel has a sticker on it that contains the Cloud Key. This is used to get the system set up quickly. Go to the website and enter the key. The process gets the initial configuration of the NAS done very quickly and all you have to do is answer a few questions.