« Administration Console
|
Testing Methodology »
Applications and Media Services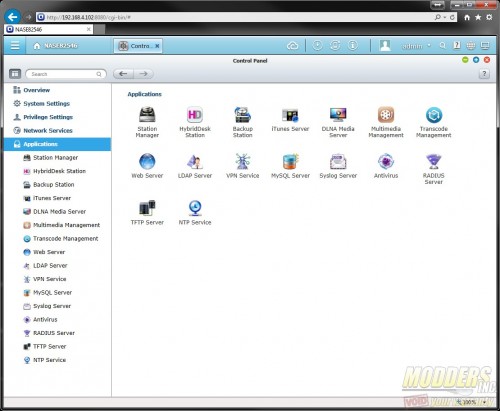 The QNAP TS-451 comes with a lot of useful applications. The NAS can act as a domain controller, or host web pages via the Web Server application. It has built in antivirus capabilities to help keep the data stored on the NAS safe. Some of the more advanced applications include a syslog server to keep track of logs from networking devices and servers. It can also host a VPN service.
The TS-451 can act as a mini server but it can also function as a full featured media center. The NAS can host all of you iTunes library as well as your video library. Users on your network can browse to the NAS and play files.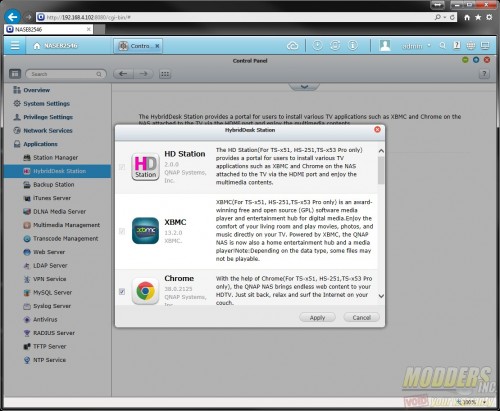 But by plugging the QNAP TS-451 into your TV or monitor via HDMI and a mouse and keyboard or the optional remote control, it also becomes a full featured media PC using the HD station application. The HybridDesk station is a collection of applications and a dashboard which enables launching of applications such as XBMC; an entertainment hub and media library. The full package features some useful applications for playing music, watching YouTube videos and a couple of games.
There are many more applications available for download on QNAP's website.