German manufacturer be quiet! has launched the third generation of their SilentWings fan series, increasing versatility compared to the previous versions. These new fans were seen at Computex installed on many of their demo cases and while the core design of the fan blades themselves may appear to remain the same, be quiet! has made some engineering changes which push performance further while remaining silent.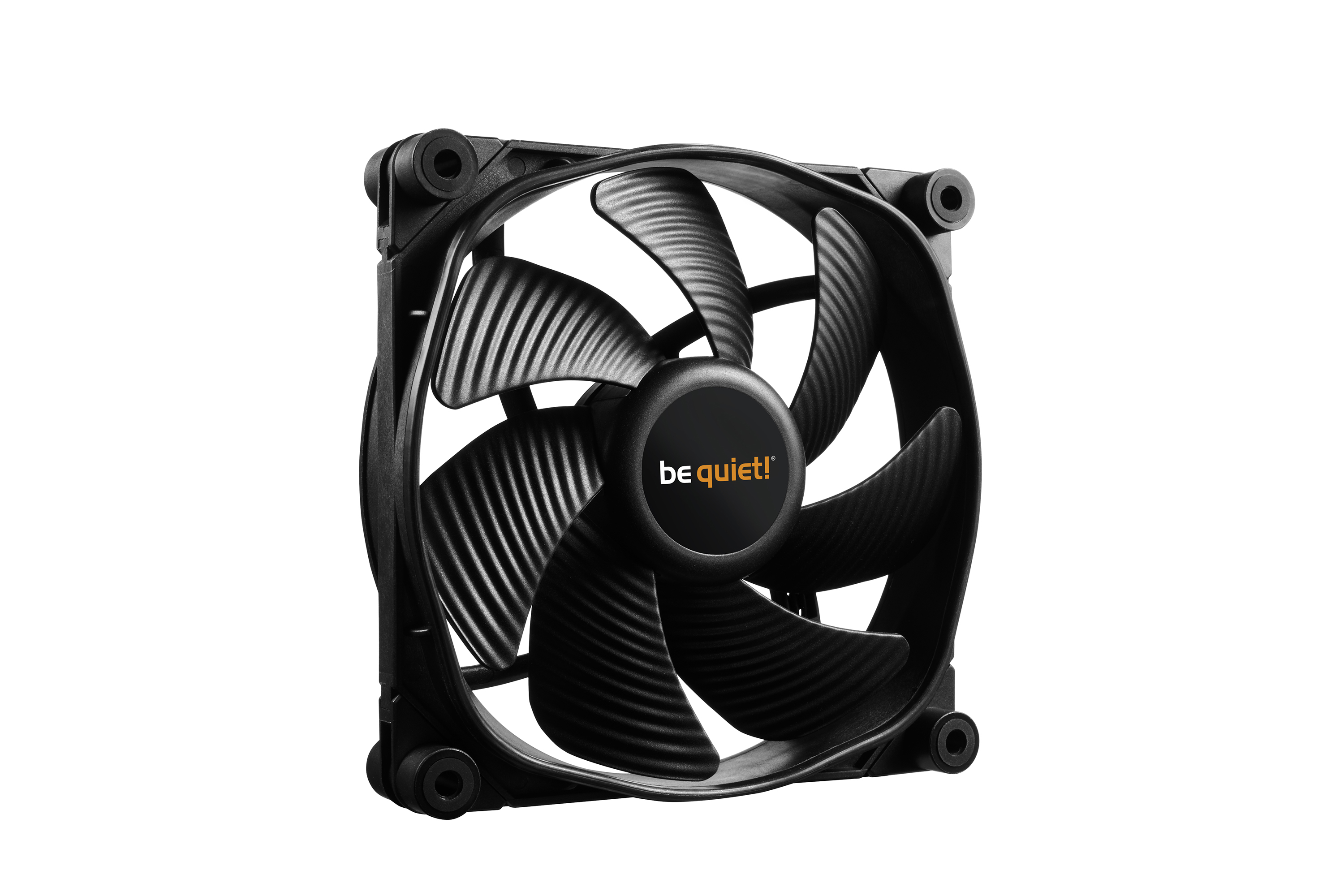 Inside the fan hub, be quiet! has upgraded the motor from a 4-pole to a 6-pole using fluid-dynamic bearings. In terms of performance, one of the new Silent Wings 3 120mm fans for example, tops out at 1450 RPM while having a 1.79 mmH2O air pressure compared to the same size Silent Wings 2 fan which tops out at 1500 RPM but generates a slightly lower air pressure of 1.63 mmH20. The noise levels remain low as well, with the same 120mm SilentWings 3 fan topping out at only 16dBA. The 140mm models on the otherhand are even quieter at only 15.5 dBA.
The variable corner mounting system has also received a big change allowing for greater compatibility whether installing on a case or on a CPU cooler. Aside from the standard silence-oriented versions, be quiet! is expanding the offering to include higher performance high-speed variants with the 120mm version topping out at 2200 RPM while the 140mm version tops out at 1600 RPM.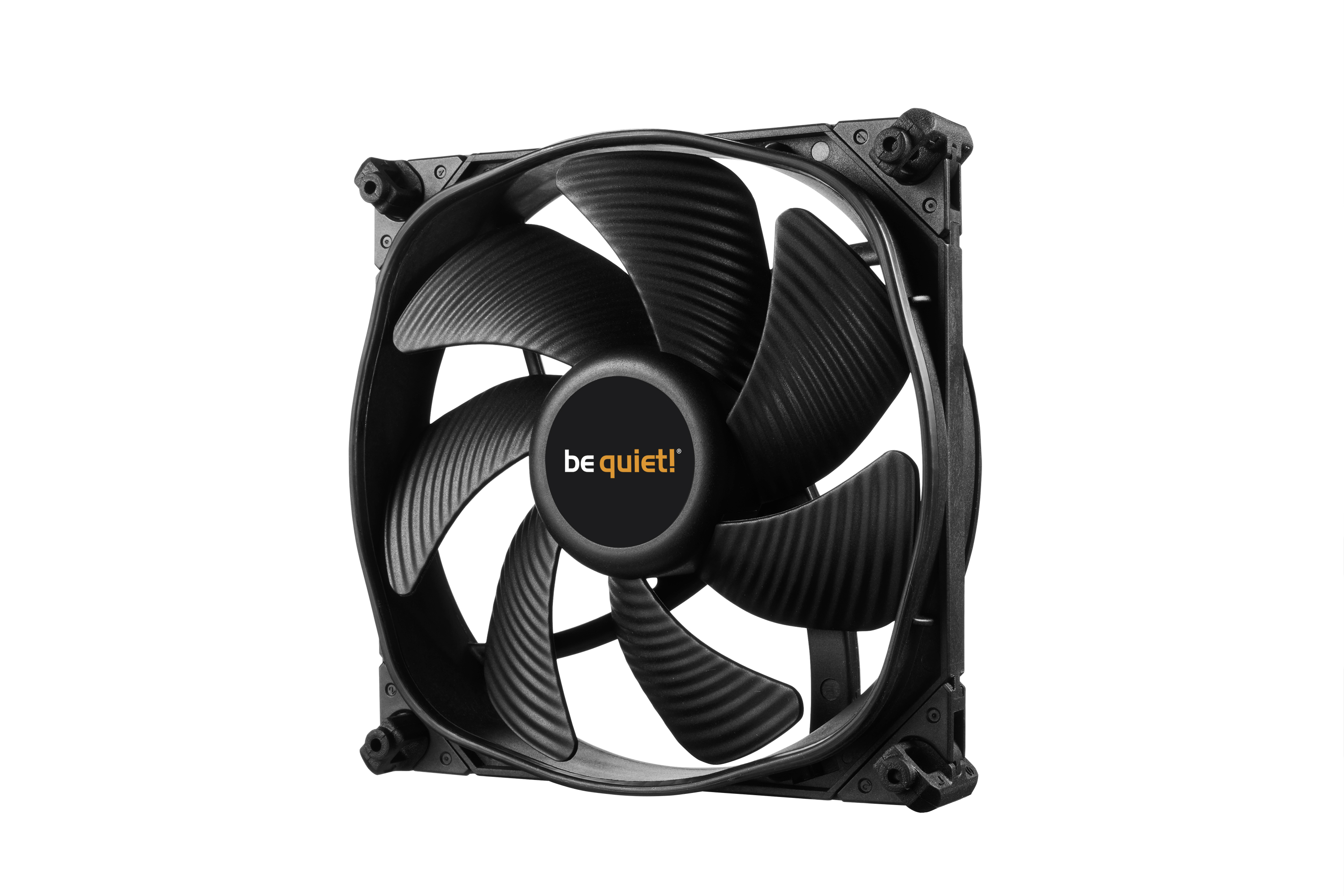 Four variants will be available initially with the 120mm versions retailing for $21.90 / £18.99 / €22.50 while the 140 mm variant will cost $22.90 / £19.99 / €23.50. 4-pin PWM and 3-pin versions are also available. A 3-year warranty coverage is provided for each.
For more information, visit: http://www.bequiet.com/en/casefans/259