A Closer Look at the Raijintek Styx Case »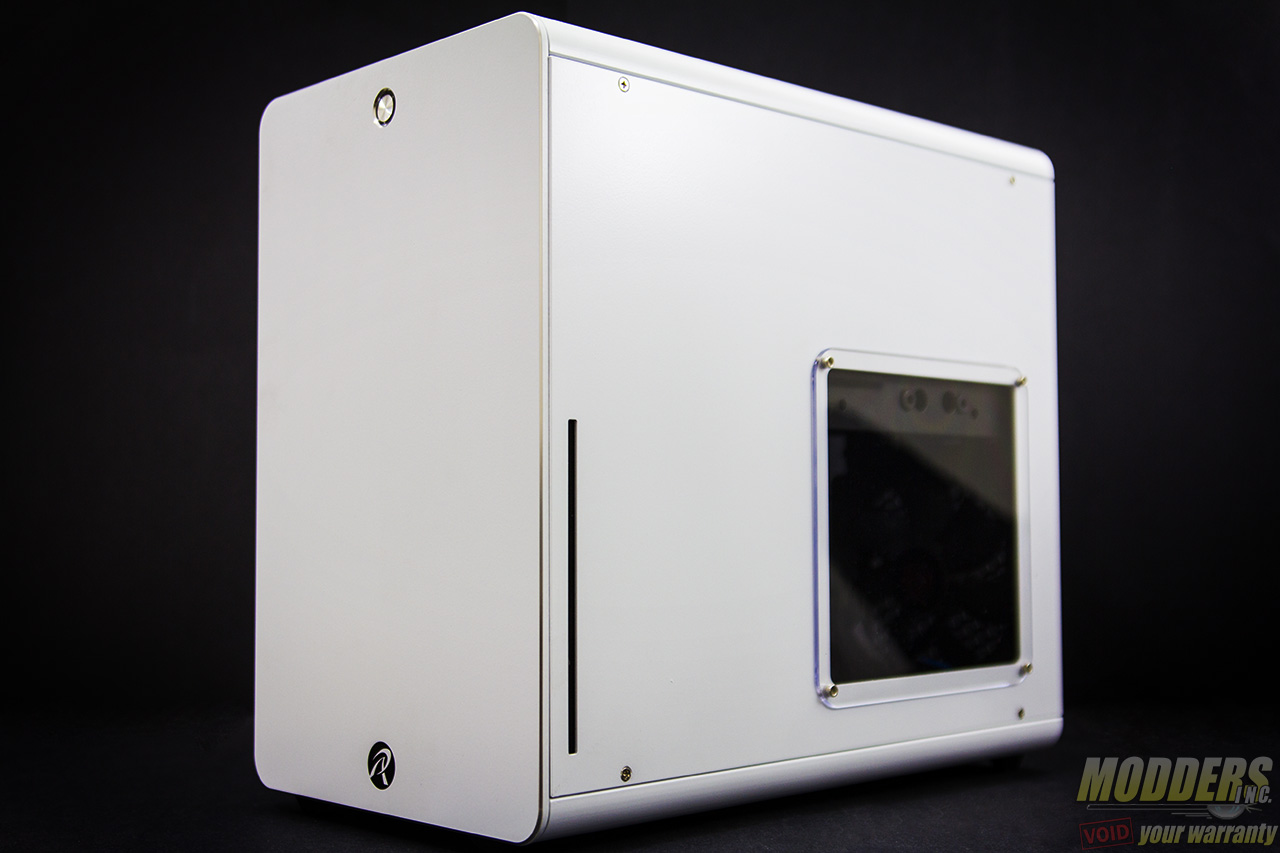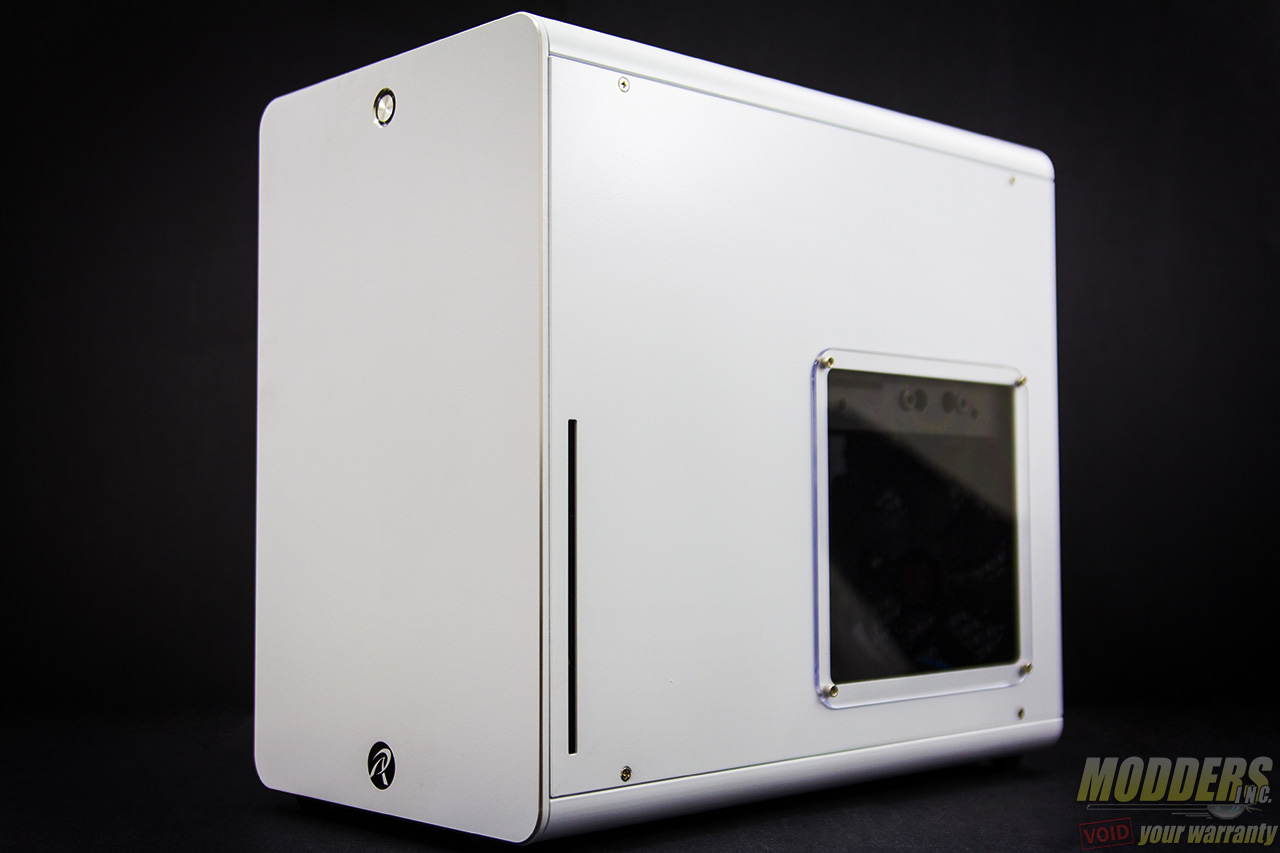 The Raijintek Styx is a single-chamber compact tower micro-ATX case with an aluminum shell and internal steel frame. It is essentially a larger version of Raijintek's Metis mini-ITX case, similarly available in up to seven color varieties with a solid or windowed option. The Raijintek Styx however,  increases component support to include 240mm water-cooling radiators, longer graphics cards and taller CPU air coolers. Just like the Metis, the Raijintek Styx has an elegant brushed aluminum finish with the exception of the white version being reviewed in this article.
Initially priced at $104.99, the Raijintek Styx in all its color options with the exception of white can be had for only $84.99 across the board from NewEgg.com at the time of writing this article. The white version is available for slightly less at $82.99, but otherwise, all the features are similar.
The packaging uses the standard brown box with dual foam inserts flanking the case on each side. The Styx is mounted inside the box with the front facing upward. Since the Styx comes in seven color varieties, the side has a checklist of what color the content of the packaging is.
Furthermore, the viewing window surface is doubly protected on both internal and external view surfaces with plastic film to prevent scratches during shipment.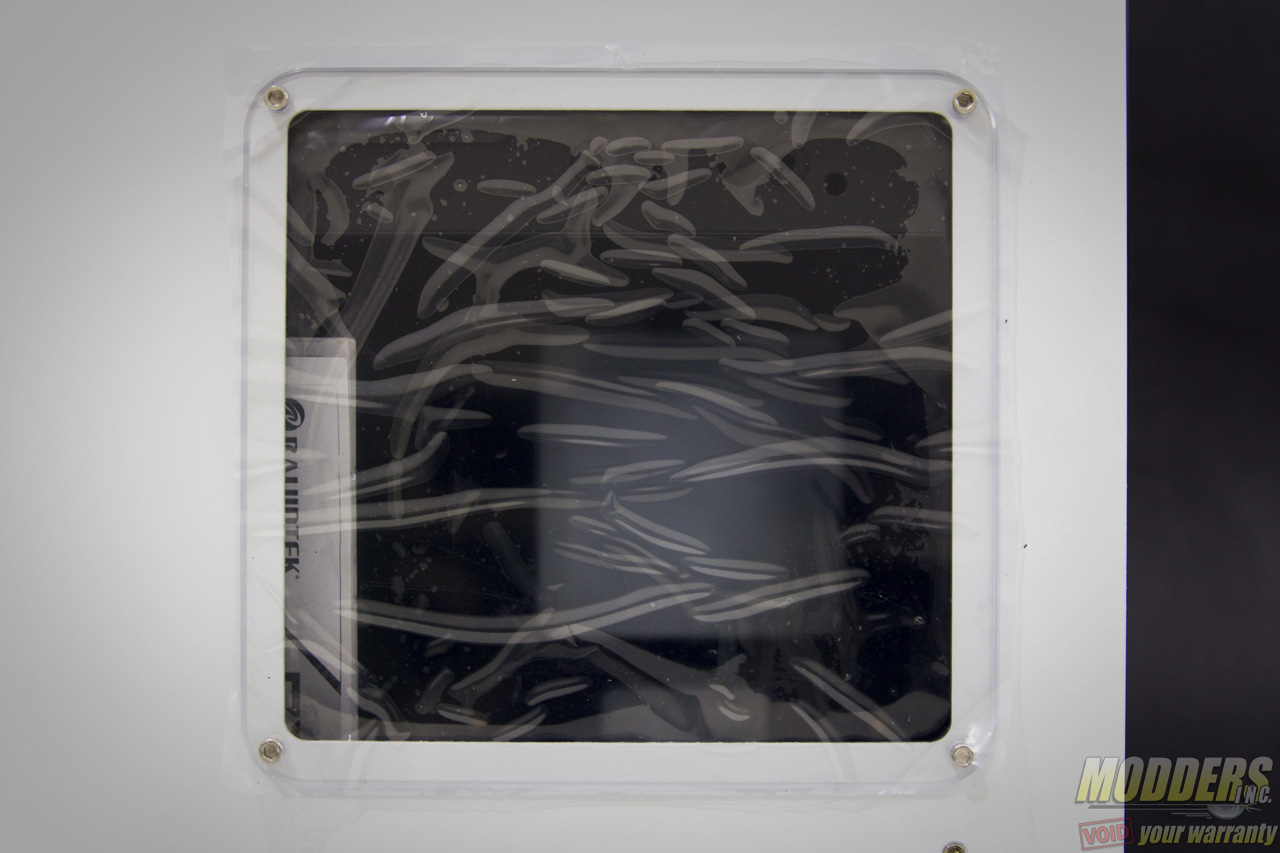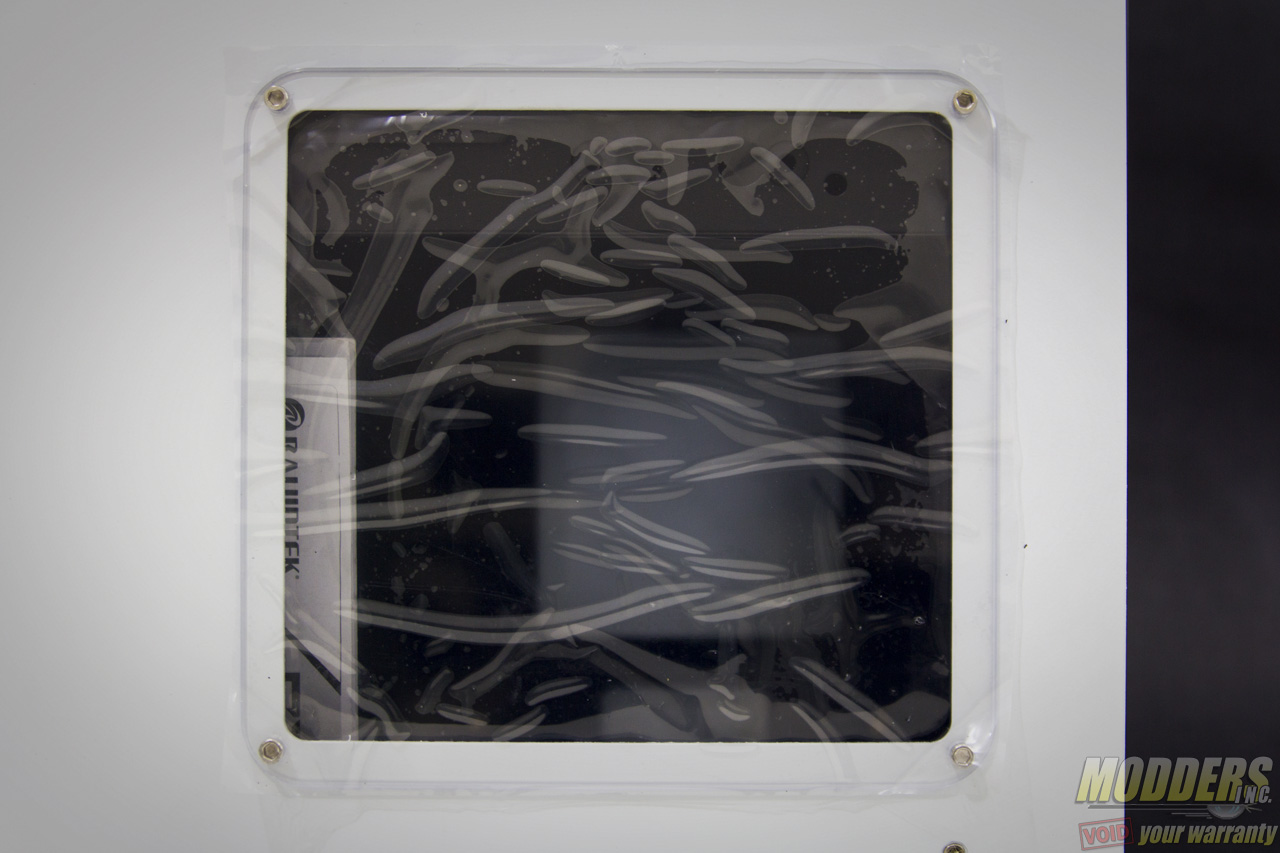 Contents of the accessory pack:
4x Anti-vibration rubber for ODD
8x screw #6-32 L6 for motherboard
4x #6-32 L6 for power supply
8x screw M3 L5 for 2.5″ HDD
8x screw M3 L8 for 2.5″ HDD
12x screw #6-32 L8 for 3.5″ HDD
4x screw M2 L3 for ODD
1x Motherboard alarm speaker
1x Multi-lingual (English, German, Chinese, Russian, Turkish, French, Spanish, Italian, Polish, Portuguese, Japanese) fold-out user's manual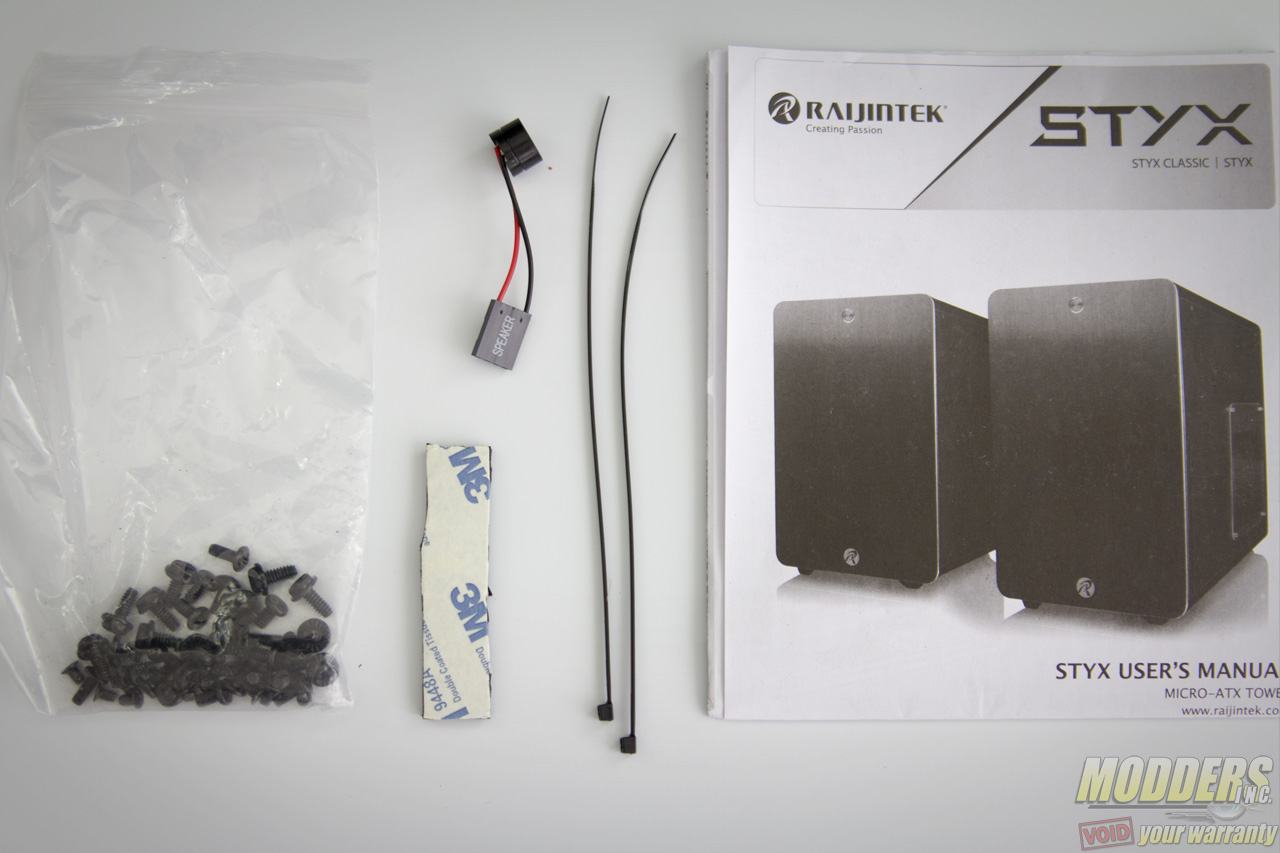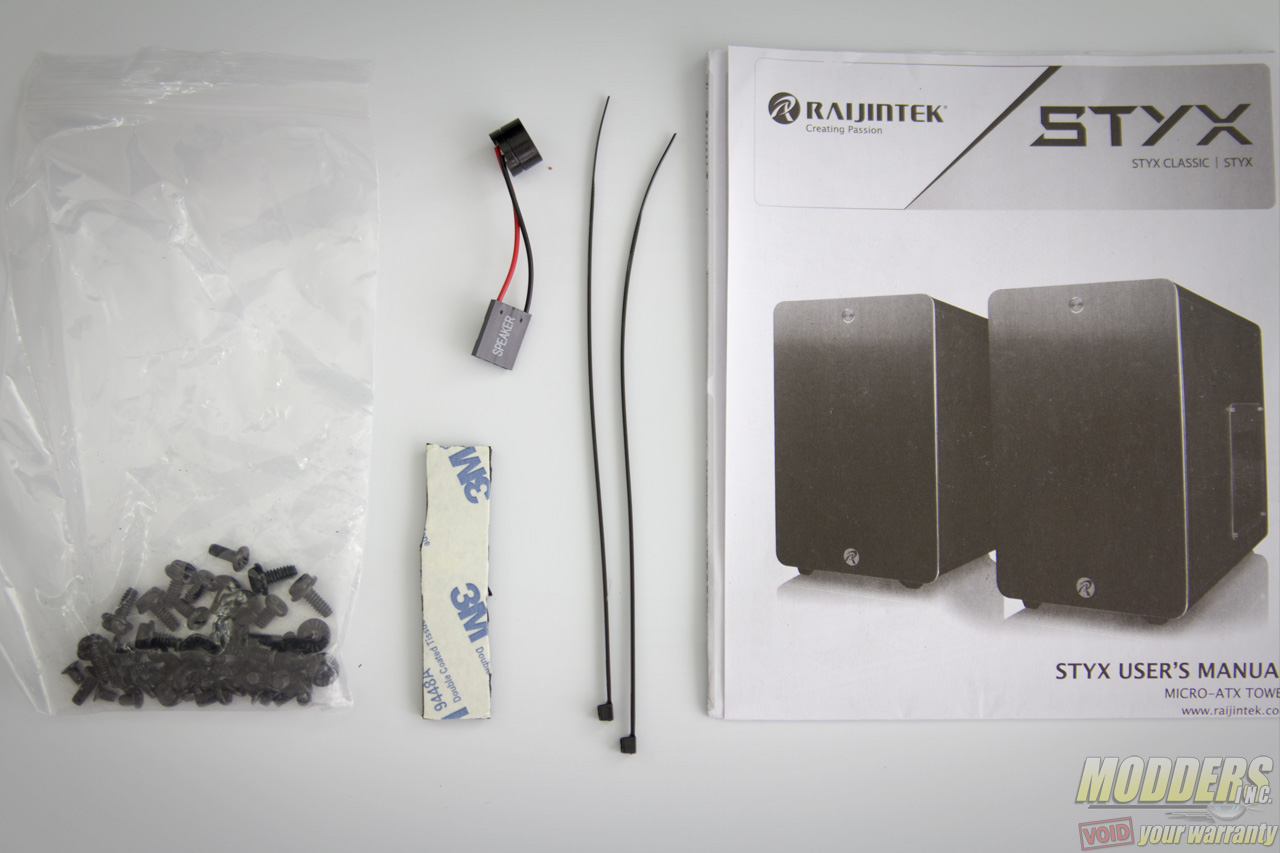 Specifications
Product Name
STYX / STYX CLASSIC
Product Number
0R200025 ~ 0R200030, 0R200031 ~ 0R200036, 0R200037 ~0R200038
Dimension [W×D×H]
210×360×335 mm
Weight
3.8 kg [N.W.] 5.2 kg [G.W.]
Material
Aluminum 1.5mm [Surface]; SPCC 0.5mm [Interior]
Color
Black / Red / Silver / Blue / Green / Gold / White
M/B Support
Micro ATX / Mini-ITX
Drive Bay
Internal 3.5″HDD×3 + 2.5″HDD×2 or 3.5″HDD×1 + 2.5″HDD×4
Slim slot-load DVD×1
Expansion Slot
PCI Slots ×5
I/O Panel
USB3.0×2, HD Audio×1
Power Supply
PS/2 [Internal Bottom-mount]
CoolingSystem
Bottom Fan: 120mm×1 [option]
Rear Fan: 120mm×1 [pre-installed]
Top Fan: 120mm×2 or 240mm Radiator [option]
CPU Cooler Height
180mm [Max.]
Graphic Card Length
280mm [Max.]
Side Panel Style
Window/Flat