« Installation and Speed Test
Today I had a chance to look at Rosewill RNX-AC1200UB WiFi USB. After spending some time with this unit and looking at all of the features carefully I can give an honest and best opinion about the usage and stability of RNX-AC1200UB. From physical perspective RNX-AC1200UB looks to be well build. The entire enclosure is made from ABS plastic which should last abuse for a long time. This unit does heat up when transferring large amount of data so keeping an eye on it is recommended. Installation of the drivers was poorly documented however if you have installed drivers in the past, you should have no issues. One of the very handy features that the Rosewill RNX-AC1200UB has to offer is the ability to offer SoftAP mode for its users. Performance wise, RNX-AC1200UB performed relatively well. I haven't really faced any issues as far as drops or any unexpected latency while being using 2.4 or 5 GHz connections. Rosewill WiFi utility comes in handy in managing networks and provides some general monitoring of the adapter.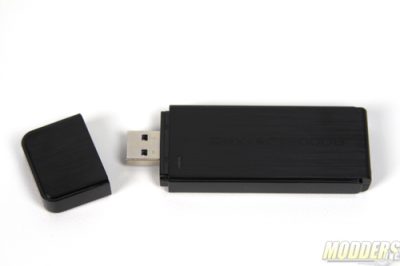 Rosewill RNX-AC1200UB is offered for $35.09 USD (at the time of the review) and I feel that for the amount of features and ease of use you get with this unit justifies the price. There are many small manufacturers that make similar USB based WiFi adapters. All of them support latest encryption protocols and newest standards. What you need to watch out for is the price and reliability of the product. If you are looking for a WiFi adapter that has good range and ease of use, give a Rosewill RNX-AC1200UB a chance.