« Intro
|
Page 3 »
A Closer Look at the Sapphire Dual-X R9 270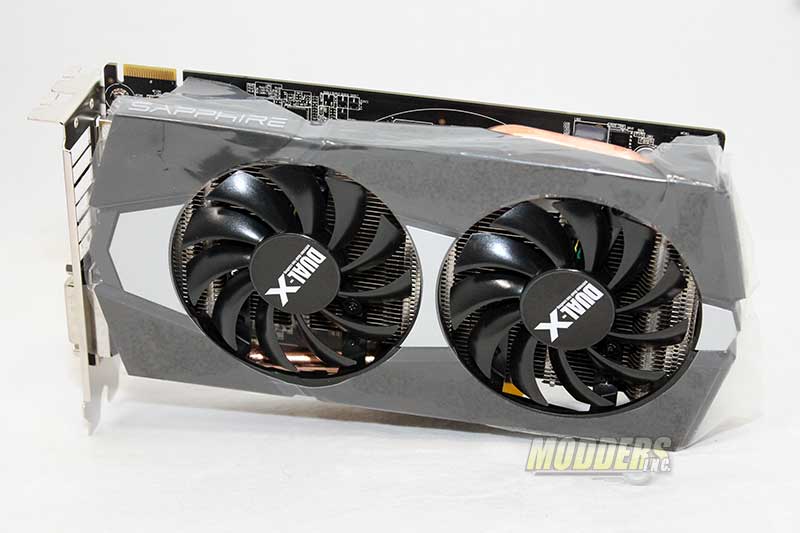 With the SAPPHIRE DUAL-X R9 270 2GB GDDR5 out the box and the anti-static bag we can see that Sapphire went the extra step pf protecting the card with a plastic cover over the cooler assembly. Make sure that you remove it and check the rest of the DUAL-X R9 270 to ensure that there is no more protective film remaining as it may cause over heating.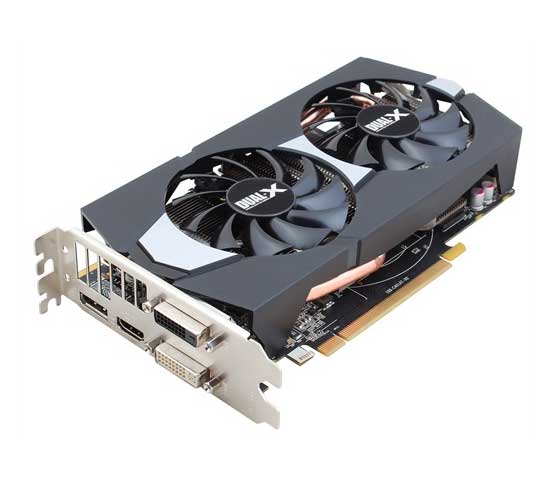 Once unwrapped we get a nice look at new card. The color is your basic black and grey colors.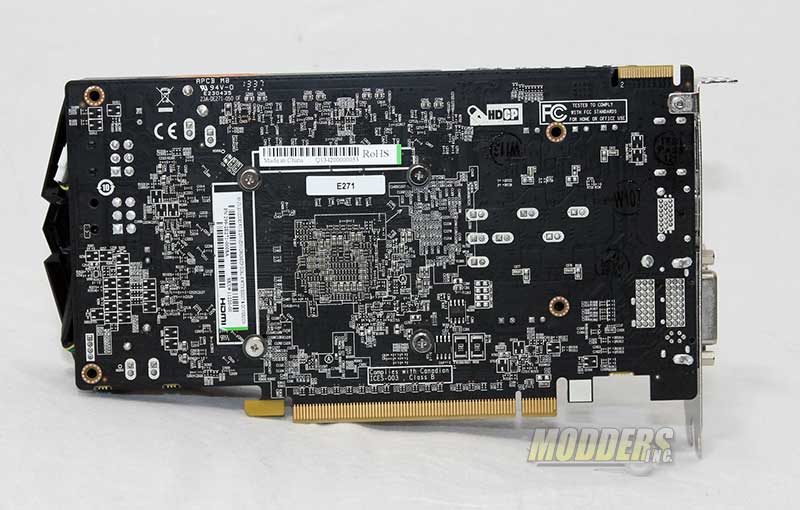 Before we take a quick trip around the card we will look at the part of the card that you normally see the most, the top…er bottom, or whatever you want to call it. It is pretty basic looking with its black PCB.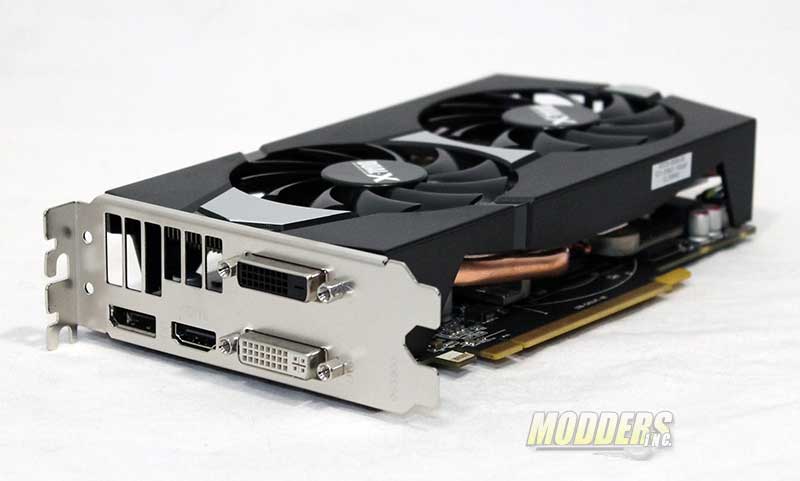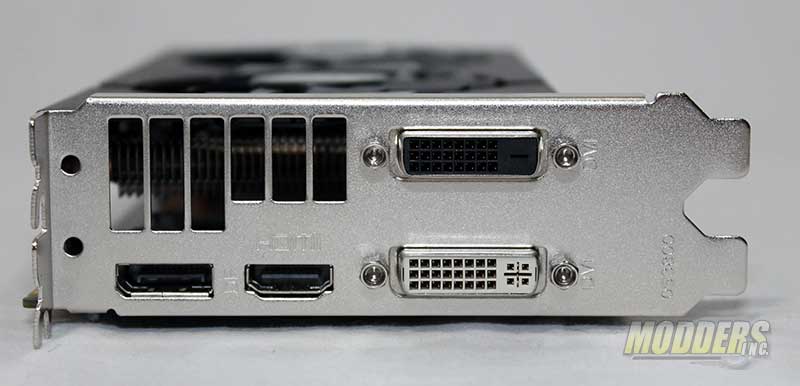 We can that the card is a dual slot
The output side has multiple connections available to you to connect your monitor(s). A dual link DVI-D and DVI-I are located on one side while a 1.2 DisplayPort and a HDMI (with 3D) are positioned below the ventilation holes.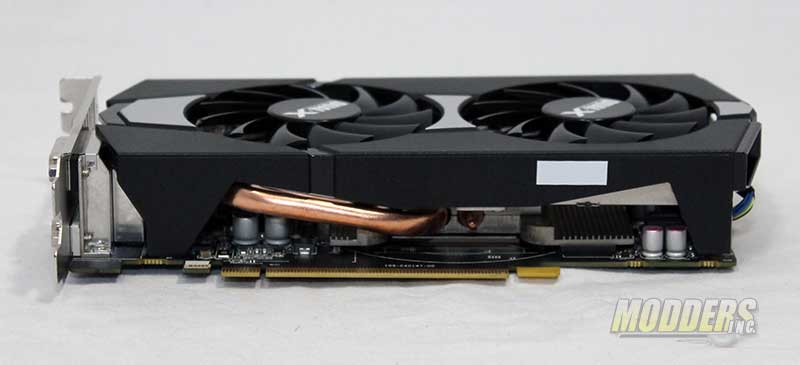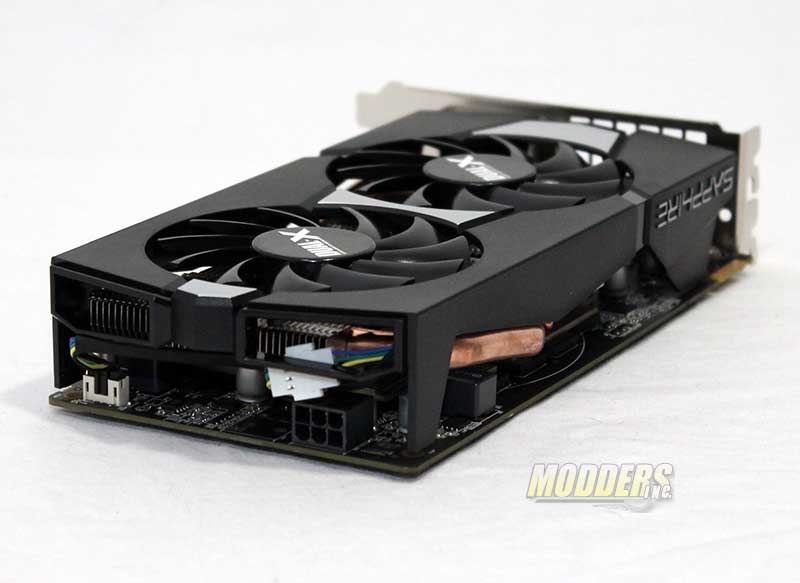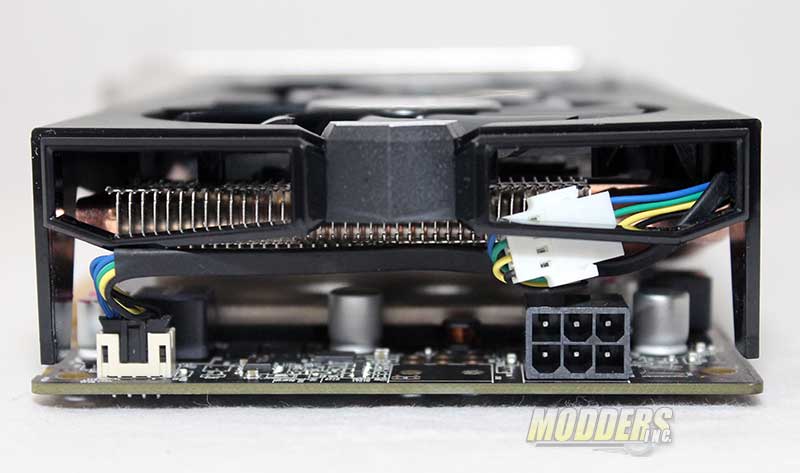 From this view point we can see that there is a single six pin connector for the power to the card.  The top rear of the fan cover is also cut open to allow better air flow through the cooling of the card.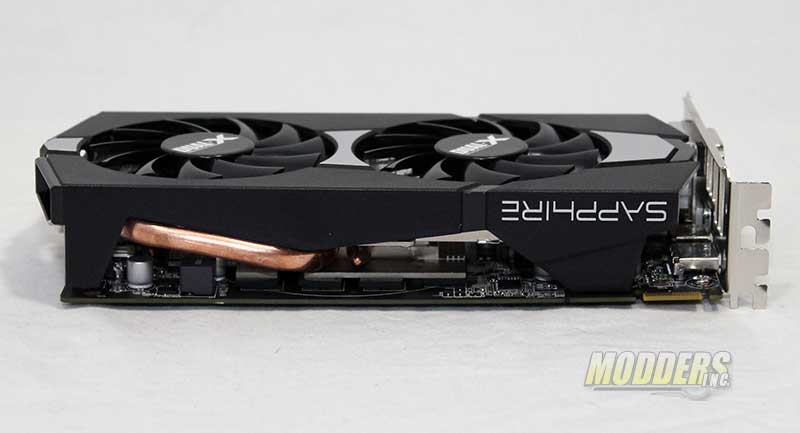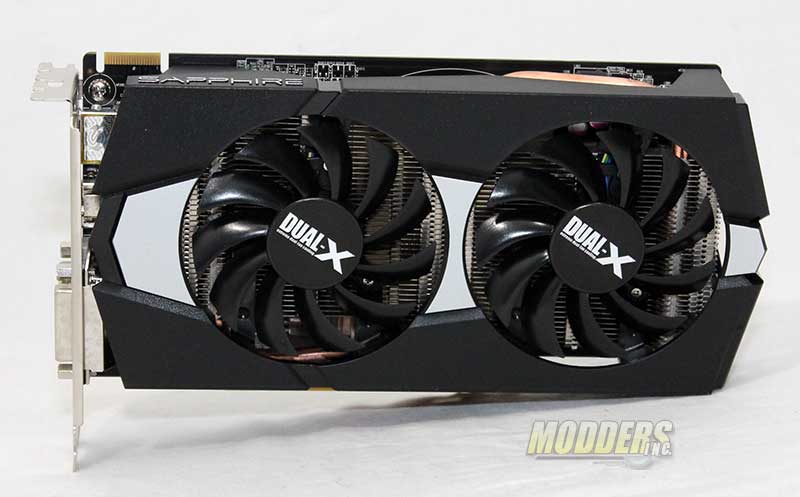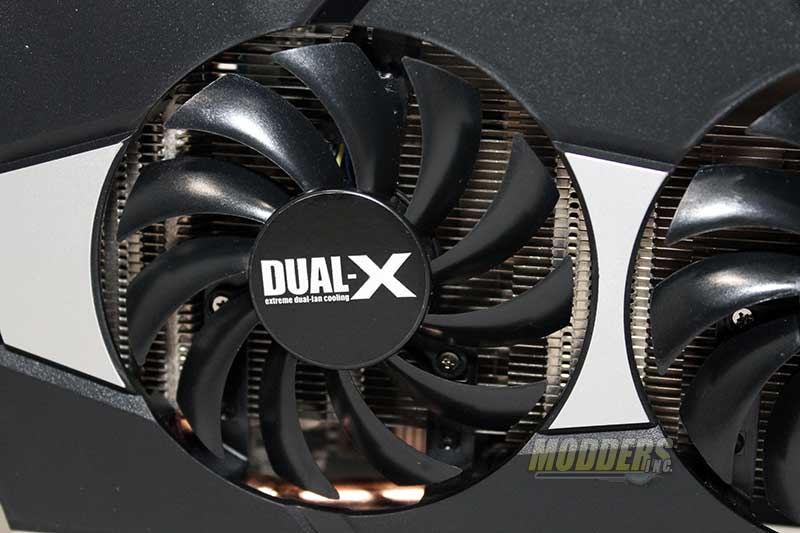 A dual fan setup is used for the cooling solution. The 11 bladed cooling fan is approximately 74mm across and the blades have a pretty good pitch to them to help deliver as much cooling to the heat pipe cooling fins.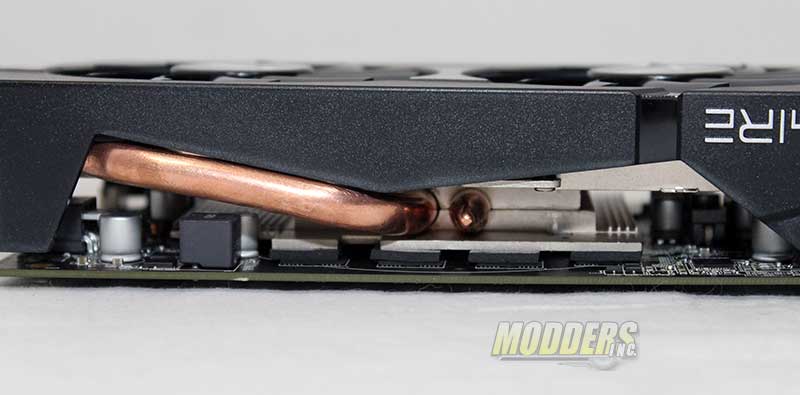 SAPPHIRE Dual-X Cooling Technology
Famous for their exclusive cooling solutions like the award winning Vapor Chamber Cooling technology – Vapor-X, SAPPHIRE's reputation for innovative excellence continues to grow with the introduction of our new dual-extractor technology – Dual-X. Dual-X is a highly efficient multi-heatpipe cooler with dual fans that provide quiet and very cool operation during normal operating conditions, and superb cooling performance even under extreme load.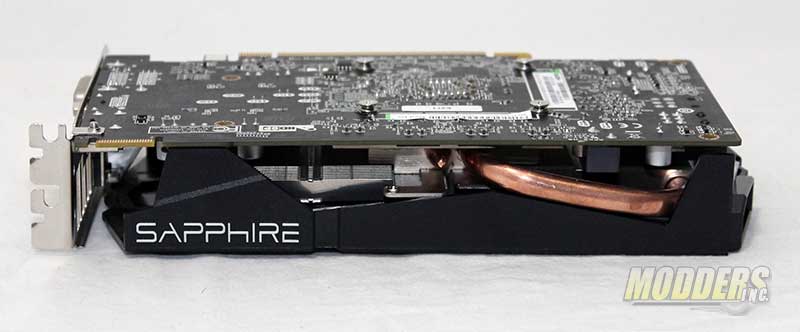 From this view we can see what the card will look like when installed into your PC. The card is only 8.25 inches long (including the power plug) so you should have no worries installing the card into any normal size case.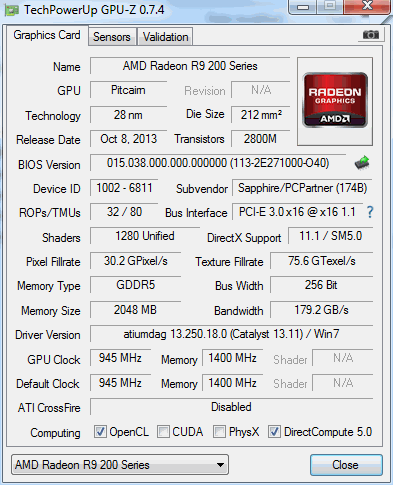 One item that the Sapphire Dual-X R9 270 uses is the AMD Mantle. A quick explanation of what this is is a way for games that are tweaked to allow applications to speak directly to the Graphics Core Next architecture without having to jump through other interfaces to get the job done. This results in quicker access and able to use the GPU more effective. This allow game developers to spend less time trying to figure out how to interact with the drivers ans spend more time creating great games.
Here is a link that will explain all about this –  AMD Mantle