« Page 3
|
Page 5 »
Gaming Benchmark Testing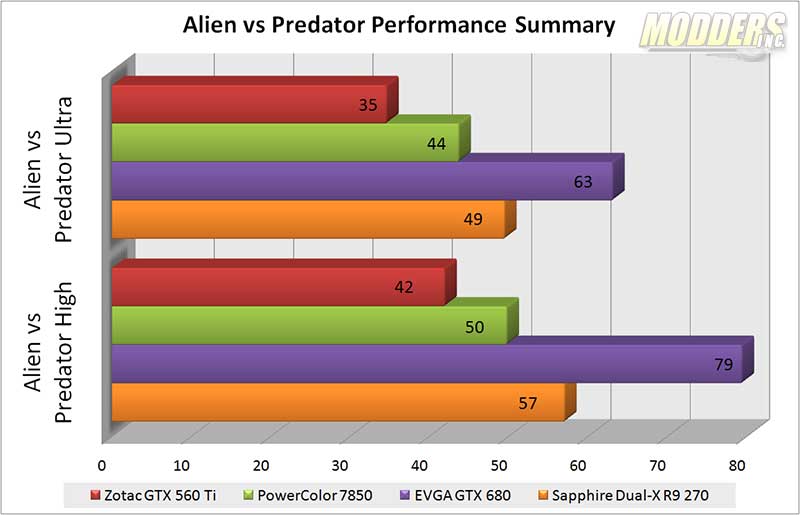 The Aliens vs. Predator DirectX 11 benchmark leverages your graphic card to provide an immersive game play experience through the use of DirectX 11 Tessellation and DirectX 11 Advanced Shadow features.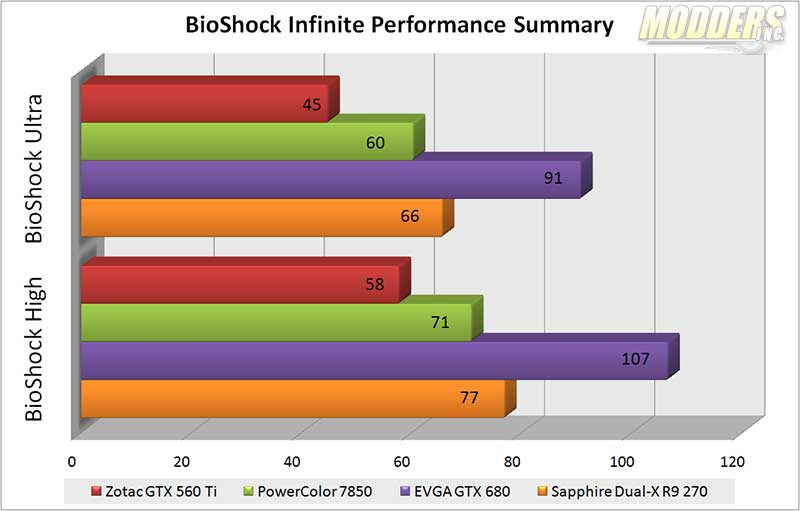 Bio Shock Infinite is the latest release of the BioShock series. Instead of being underwater you are whisked away to a city in the clouds. The game features impressive visuals. We used 3 settings in BioShock infinite. For this test we used the level where you'll need to get to the celebration that is happening. This level features large amounts of people, outside and inside spaces.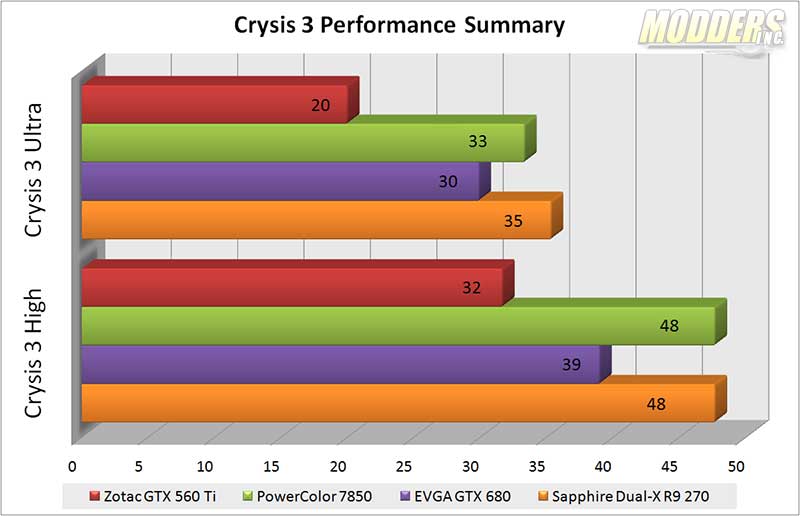 Crysis 3 is labeled as the GPU killer. Just like the Original Crysis had crying for their mommy so does Crysis 3. Crysis 3 brings back Prophet to New York in 2047. Crysis 3 uses the latest Cryengine for stunning visuals. We tested at both high and ultra settings. An open space with water cooling, lighting, exploding barrels and good gun fighting was used to get the most effects possible for the testing.
Dirt 3 is a race rally video game that put you against multiple computer controlled opponents as well as many different terrains and weather conditions. Published by Codemaster and using the EGO 2.0 Engine. The Ego engine was developed to render more detailed damage and physics as well as render large-scale environments. The built in benchmarking tool was used to do all the testing.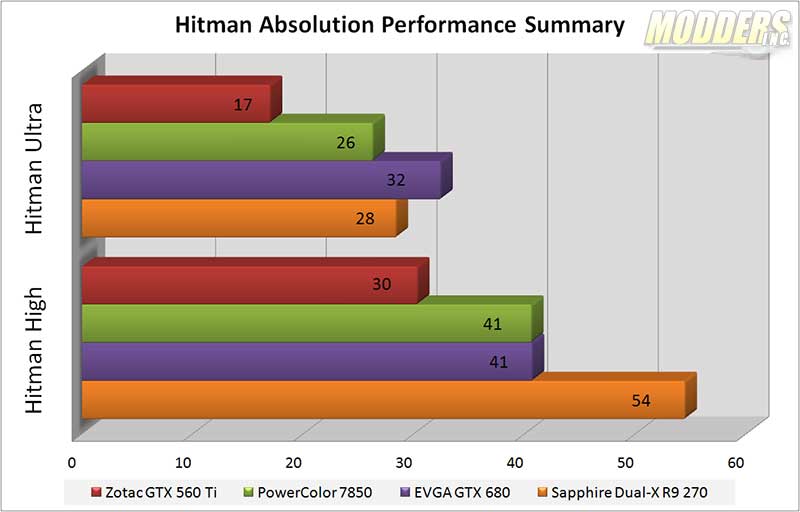 Hitman Absolution is the latest game in the HitMan series. Once again you reprise your role as Number 47. In this series your handler goes rogue. There's some good plot twists and turns in the game. Hitman Absolution uses IO game engine Glacier 2. The game is fully DX 11 capable.
Overclocking
Sapphire has their own overclocking utility known as Trixx. This program is easy to use and is kept up to date to work with all the newer cards.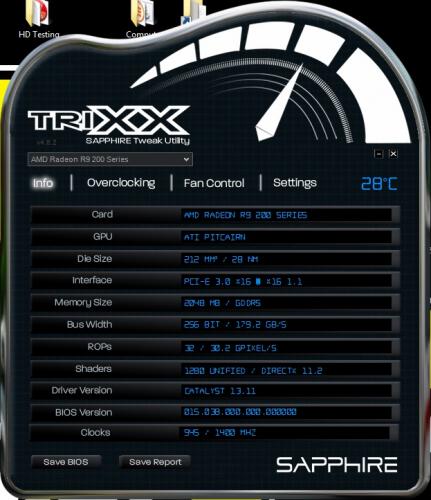 With the Trixx program it was quick and easy to get a 11% OC on the GPU clock and a increase of 12.5% on the memory speeds which showed a decent increase in performance without raising the fan level to unwanted levels. I noticed that the fan never went above 42% and the GPU temp raised up to 65c from the non-load temperature of 35c.