« Page 2
|
Page 4 »
Testing the Card
[sc:graphic_card_testing ]
| | |
| --- | --- |
| CPU | Intel i7-920 |
| Cooler | Thermaltake |
| Motherboard | Gigabyte GA-X58A-OC |
| Memory | 4 GB Patriot DDR3-1333 |
| Power Supply | Cooler Master 1000W |
| Hard Drive | Kingston SSD / Seagate Barracuda HD |
| Case | Open Air Test Bench |
| GPU | Sapphire Dual-X R9 270 |
3D Mark testing software is an essential tool in the gamer/reviewers toolbox. It is used by millions of gamers and hundreds of hardware review websites. 3D Mark includes a set of benchmarks with standard results. You should be able to benchmark your systems then compare it to similar systems and the scores should be close. For both tests we used the Extreme and Performance settings.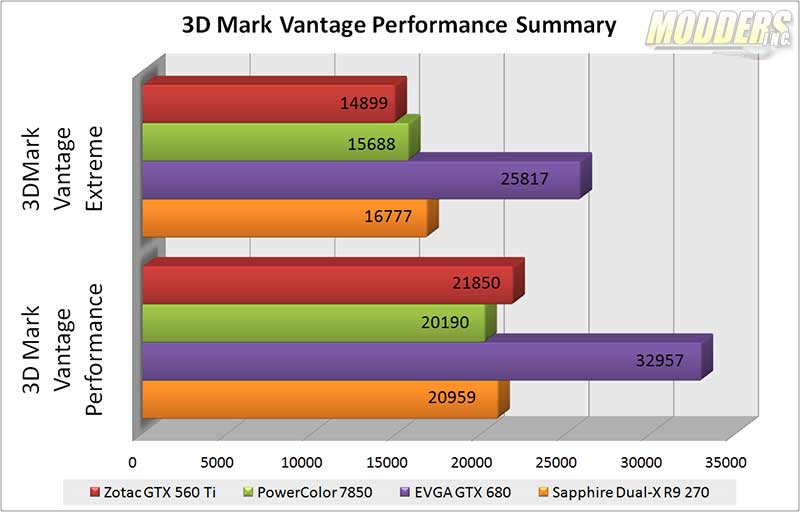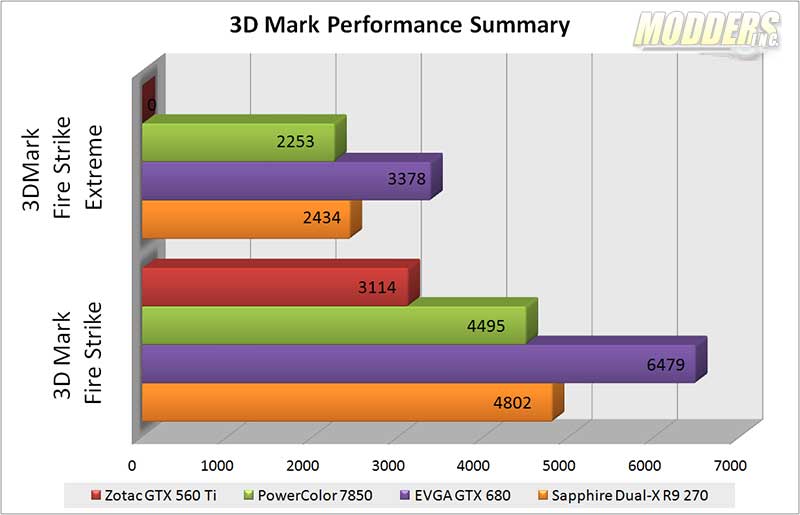 It might be unfair of us to drop in the EVGA GTX 680 for the testing but we were trying to do was to give a good sample of the cards that most people looking to upgrade might be using. After several attempts I was not able to get the 560 Ti card to complete the Fire Strike Extreme.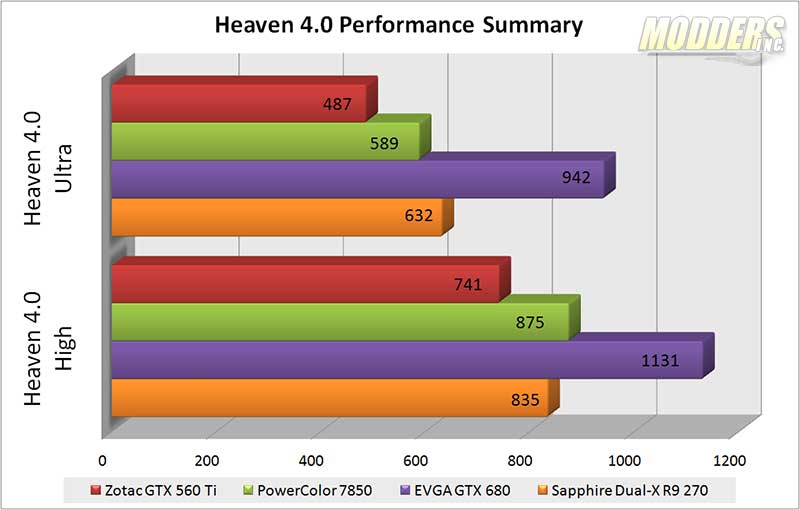 Heaven 4.0 uses the latest Unigine graphics engine that immerses the users in a magical steam punk world. The world features villages on flying islands, an dirigible, and a majestic dragon as a center piece of the town.  Haven is a GPU intensive benchmark that can really show off the potential of the GPU under Direct X 11.
For Haven we used the Ultra and High settings.