Page 2 »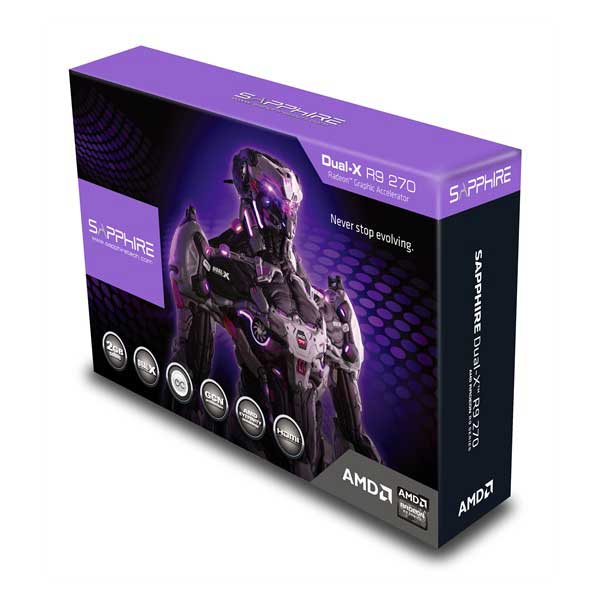 One of the most upgraded items in a PC is the Graphics Card. If your PC is older or you are a gamer you know that this is where you can normally see a instant return on your money.  But the question most people ask is what card do I choose? Do you need to reach deep into your pockets for a $500 card or will a more affordable one do the trick? Like most people I tend to go for a nice mid-range card to get the job done. The Sapphire Dual-x R9 270 is a card that you can grab at a low cost and see a nice improvement over your older video card.
[sc:sponsor sponsor="SAPPHIRE" product_link="http://www.sapphiretech.com/presentation/product/?cid=1&gid=3&sgid=1227&pid=2039&psn=&lid=1&leg=0″ product_name="SAPPHIRE DUAL-X R9 270 2GB GDDR5 WITH BOOST & OC" ]
In the past Sapphire used a woman called Ruby to grab your attention on the box, but this time around a bright purple with some sort of robot is used. What will really grab you attention is all the information that is given to you and boasting the Dual-X cooling solution, OC, GCN architecture, AMD Eyefinity and more.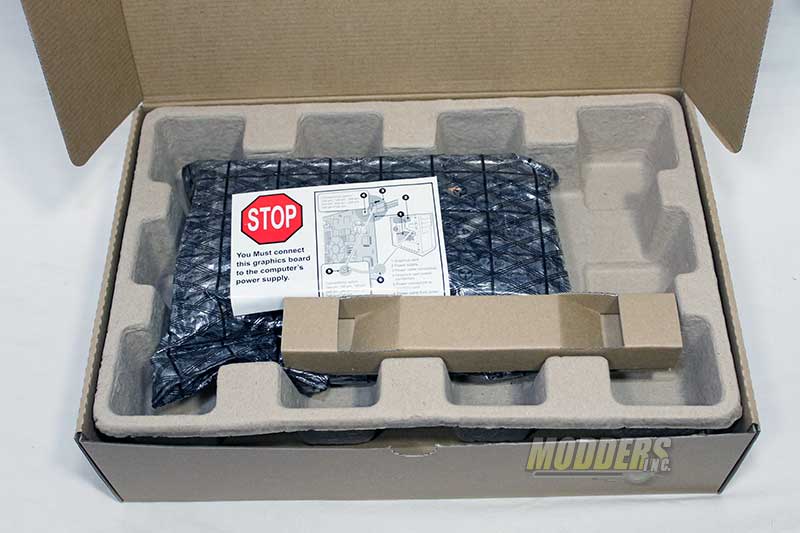 Once out of the outer box we dive into where the Sapphire Dual-X R9 270 is kept. As it should be it keep securely in place and protected in a anti-static bag.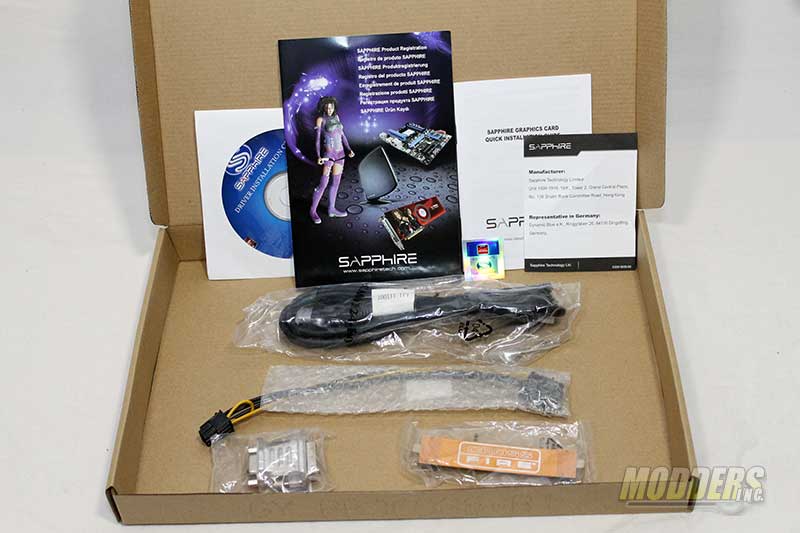 Under the card is another box that contains all the accessories such as the CrossFire ribbon, DVI to VGA convertor, power convertor cable, and a HDMI High Speed Cable. Course you get all the other normal stuff like the driver and software CD, manual, and other misc literature.
Specifications
Display Support supports up to 2 display monitor(s) without DisplayPort
3 x Maximum Display Monitor(s) support
Output1 x HDMI (with 3D)
1 x DisplayPort 1.2
1 x Dual-Link DVI-D
1 x Dual-Link DVI-I
GPU920/Boost:945 MHz Core Clock
28 nm Chip
1280 x Stream Processors
Video Memory2048 MB Size
256 -bit GDDR5
5600 MHz Effective
Dimension228(L)X109(W)X35(H) mm Size.
2 x slot
SoftwareDriver CD
SAPPHIRE TriXX Utility
AccessoryCrossFire™ Bridge Interconnect Cable
DVI to VGA Adapter
6 PIN to 4 PIN Power Cable
HDMI 1.4a high speed 1.8 meter cable(Full Retail SKU only)