Sapphire is releasing their newest card that everyone will want to have. Bringing the NITRO+ series to the RX 480 is a step that shows the commitment that Sapphire is giving to gamers by bring the best they can offer. Two version will be offered with one being the 4GB card that boost a clock speed of 1306MHz and the 8GB version will be at 1342MHz. Both version look like they will offer an improved Dual-X cooling solution with two 95mm fans, Software based Fan Health System and NITRO Glow customizable RGB LED lighting system.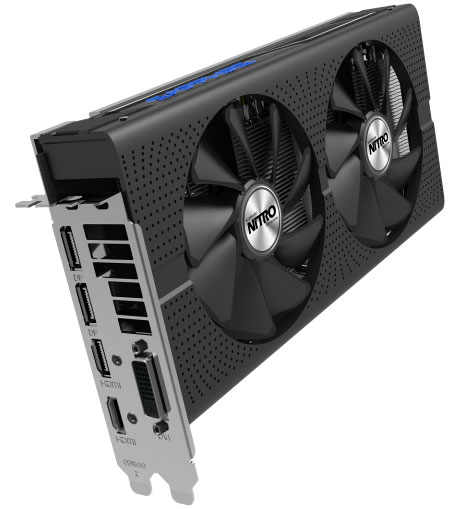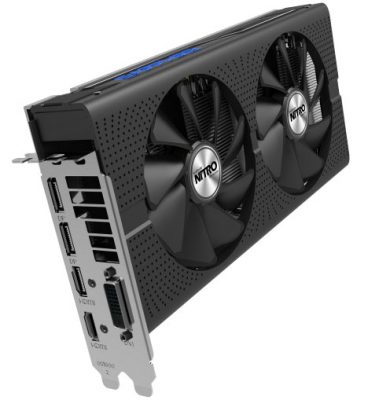 The SAPPHIRE NITRO+ Radeon™ RX 480 Gaming Series of graphic cards are designed for high-quality 1440p gaming. Both cards features a 4th generation Graphics Core Next chip with an improved geometry engine, increased caches and native asynchronous shaders. The NITRO+ RX 480 8GB version comes with 2304 GCN-based stream processors that run with a factory-overclock boost clock of 1342 MHz. The model comes with a full 8 GB GDDR5 memory clocked at 2000 MHz on a 256-bit interface. The NITRO+ RX 480 4GB version delivers a factory-overclock boost clock of 1306 MHz with 4GB of GDDR5 memory clocked at 1750 MHz.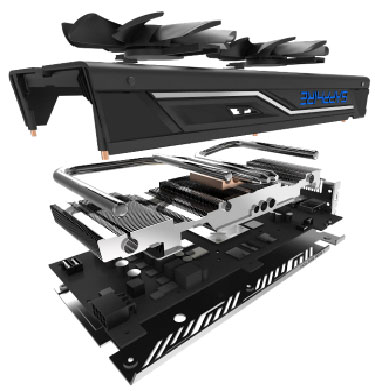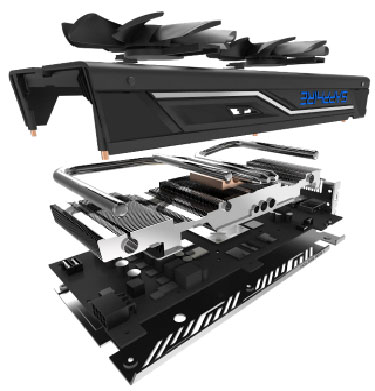 Dual-X Cooling

The SAPPHIRE NITRO+ Radeon™ RX 480 features improved Dual-X cooling with two 95 mm dual-ball bearing fans that have an 85% longer lifespan compared to fans with sleeve bearings. The improvements to the fan blades means the solution is up to 10% quieter than the previous generation. Add to this Fan Check, which is part of the upcoming TriXX 3.0 software, you can contact the the SAPPHIRE customer support team to resolve any fan issue. If there is a problem with a fan there is no need to pull out and send the whole card back, Sapphire will just send you out a replacement fan right away. It just keeps getting better as the fans use a Quick Connect fan system. What this does is allow you to easily removed, clean and replace with a single screw- no need to remove the fan shroud or other parts of the NITRO+ RX 480.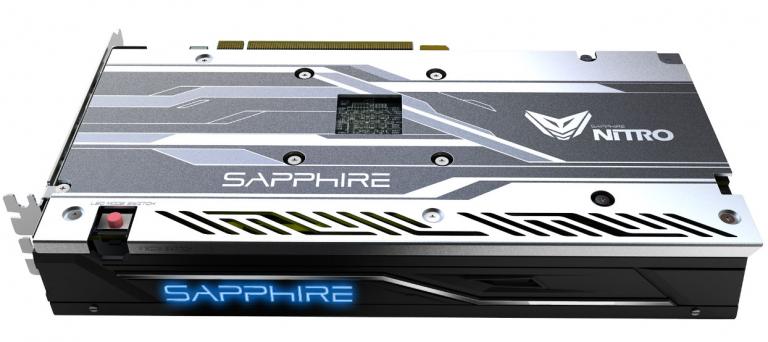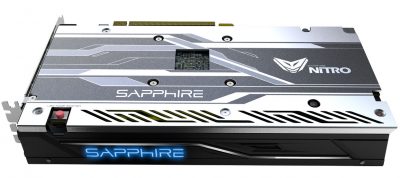 Power to the Power User
For those that have the need to push stuff to the limits SAPPHIRE has added extra features to help you get even more out of the new NITRO+ card. The NITRO Boost (Dual Bios) switch increases the boost clock and power limit for higher performance.The SAPPHIRE NITRO+ Radeon™ RX 480 also comes with an 8-pin power connector for additional powering. Add Sapphire's Black Diamond Chokes used in the new model are now Mark 4, reducing the coil temperatures by another 15% over the previous version.
Specifications:

Model
SAPPHIRE NITRO+ Radeon™ RX 480
Graphics processor
Ellesmere XT
Manufacturing process
FinFET 14 nm
Memory
8 GB GDDR5 256-bit / 4GB GDDR5 256-bit
Stream processors
2304
Compute units
36
Engine clock
1342 MHz (8GB) / 1306 MHz (4GB)
Memory clock
2000 MHz (8GB) /1750 MHz (4GB)
Cooling system
Dual-X, two 95 mm dual-ball bearing fans
Outputs
2x DisplayPort 1.4 ready, 2x HDMI 2.0b
Interface
PCI-Express 3.0
Special features
Dual Firmware (UEFI BIOS),

Fan Check,

Quick Connect,

Intelligent Fan Control III,

NITRO CoolTech,

NITRO Glow,

NITRO Boost

Technologies
DirectX 12, Vulkan 1.0, OpenGL 4.5, OpenCL 2.0, AMD FreeSync, AMD CrossFire XDMA (bridgeless), AMD Eyefinity, AMD LiquidVR