« Page 2 | Page 4 »
  Test Setup
 Processor
Intel Core i5 750 (stock speed)
 Memory
Patriot Viper II 2- 2xGB (SPD settings)
 Motherboard
Jetway HI06
 OS
Windows 7 Pro 32 bit
 Graphic Card
Sapphire HD 6870 Vapor-X
 Power Supply
Cooler Master 850w
 Case
CaseAppeal AV8

As you can see our testing set up is a real world system that most people would probably have. We think that this is the best way to show the average PC user what they can expect when using/upgrading to the hardware we test. The only thing outside of the norm is that we use an open air case to help maximize our ability to switch out hardware.
Frames Per Second or "FPS" and Testing
We have all heard this term before and how it is used in benchmarking to compare one card against another. This can be a very useful measurement tool on seeing the results of any tweaks or overclocking that you may have done to the card. Remember that all the testing that we do is just for comparing the performance of the video cards and that your results could be different from ours.
---
Synthetic Testing
We use this testing software to show the overall testing of the hardware devices. They give us a way of measuring how one device does against another with a fairly standard repetitive testing. Sometimes other factors are include in the final scores, like CPU's, Memory, Hard Disk and such so your testing result might differ from ours. These programs are readily available and can be use by anyone.

3DMark06:  A 3DMark score is an overall measure of your system's 3D gamingcapabilities, based on comprehensive real-time 3D graphics and processor tests. By comparing your score with those submitted by millions of other gamers you can see how your gaming rig performs, making it easier to choose the most effective upgrades or finding other ways to optimize your system. 3DMark06 is a PC benchmark suite designed to test the DirectX9 performance of yourgraphics card.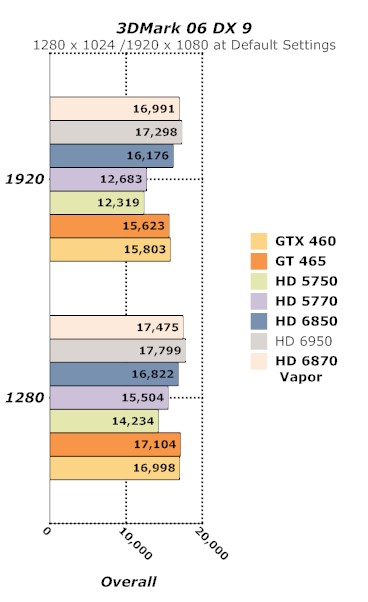 3DMark Vantage is one of the industries standard PC gaming performance benchmarksfrom Futuremark. Newly Windows and DirectX10. 3DMark Vantage is based on a completely new rendering engine, developed specifically to take full advantage of DirectX10, the new graphics API from Microsoft.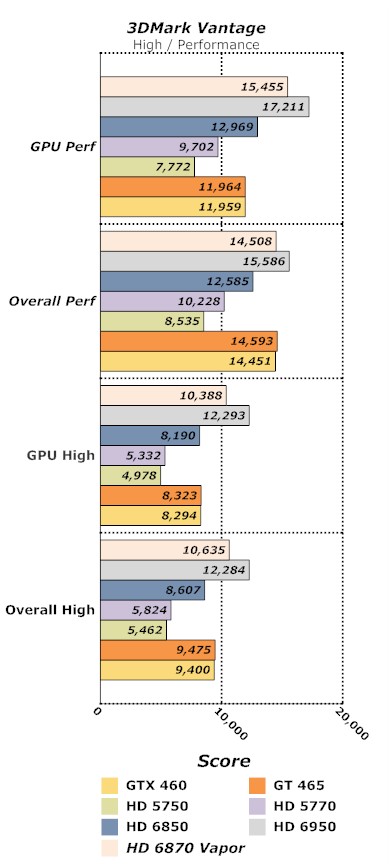 Heaven Benchmark is a DirectX 11 GPU benchmark based on the advance Unigine™ engine from Unigine Corp. It reveals the enchanting magic of floating islands with a tiny village hidden in the cloudy skies.
Hardware Tessellation
The distinguishing feature of the benchmark is hardware tessellation, a scalable technology aimed for automatic subdivision of polygons into smaller and finer pieces, so that games gain drastically detailed and more elaborated look almost free of charge in terms of performance. Normal Mode:Default mode available in the benchmark shows optimal quality-to-performance ratio. That's the way to achieve prominent visual difference with hardware tessellation technology.