« Page 5 | Page 7 »
SAPPHIRE has their own overclocking utilities branded with the name TriXX. Even though they are called the same each one (video and motherboard) are separate from each other but I have a feeling that they will merge at one point.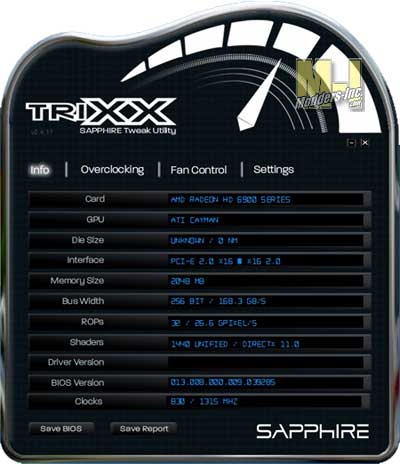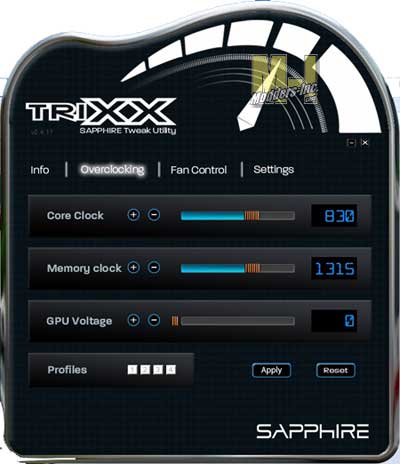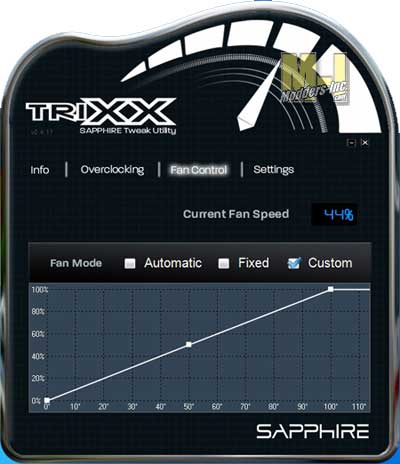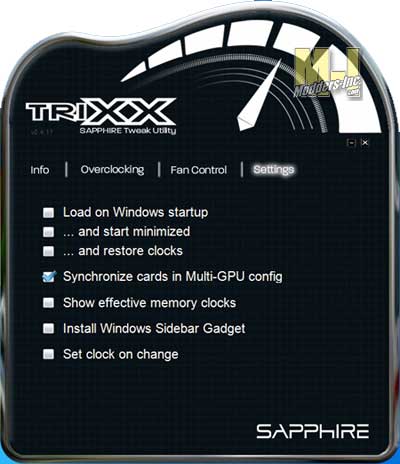 The TriXX software displays information about any SAPPHIRE video card, offers overclocking, fan speed control and how the software applies the changes you have made. The graphic cardoverclocking portion gives some control over the card that the Auto-Tune in the AMD software does not allow. The one option that jumps out is the ability to increase the voltage for the GPU. 
With very little effort I was able to overclock the SAPPHIRE HD 6870 Vapor-X to the same level as the HD 6870 Toxic graphic card. 
 
 Core
 Memory
 

Stock

 900
 1050
 Overclocked
 981
 1150
 Toxic
 980
 1150