« Introduction and Specifications
|
Installation Procedure and Clearance Compatibility »
A Closer Look at the Scythe Mugen 5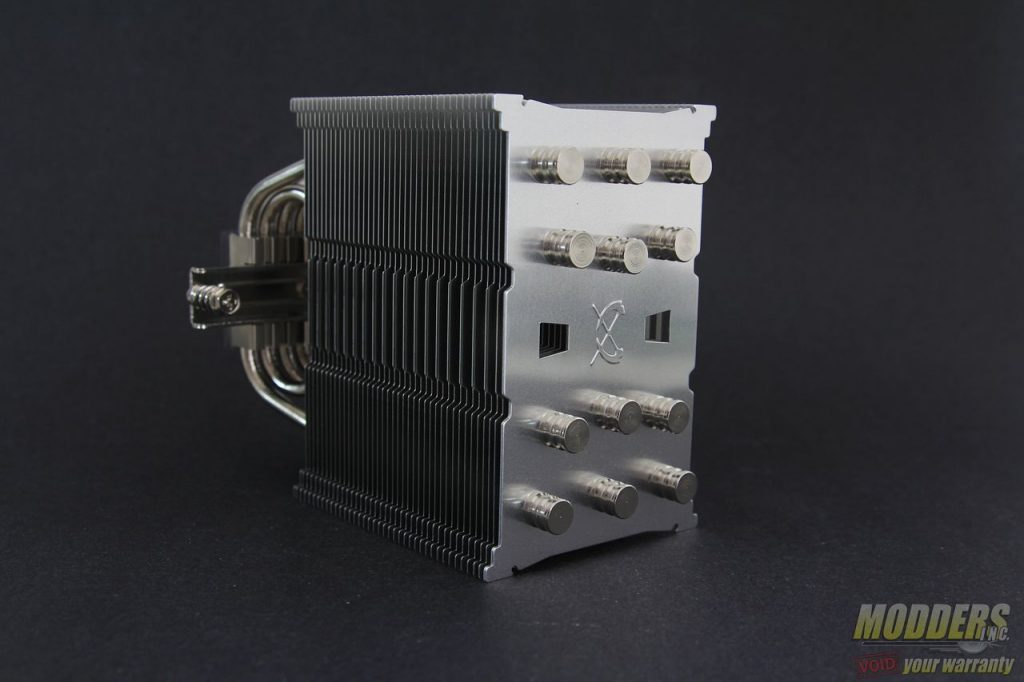 Like all previous Scythe Mugen CPU coolers, the Mugen 5 is quite chunky body-wise, although not as massive as the previously reviewed Scythe Ninja 4. Despite its size however, the Mugen 5 has been made to be very efficient in terms of using the space around it. Most notable is its offset tilt to compensate for RAM clearance on dual-channel DIMM motherboards. Since the asymmetrical design uses up space on the other side, the Mugen 5 also compensates for extra clearance here by making the first five aluminum fins cut shorter than the remaining 35 fins stacked on top of it. The topmost fin is actually a thicker aluminum cover and the heatpipe wicks are also covered. resulting in a very clean look.
There are six 6mm heatpipes arranged in a U-tower formation, although these are arranged so that it creates an off-center mount. Three of the heatpipes are distributing heat from the contact base surface to the outer side of the aluminum fin array while alternating in between them are the three other heatpipes distributing heat towards the middle of the radiator.
To simplify installation, the mounting bar has already been pre-mounted at the base of the heatsink with spring-loaded screws already pre-fitted. The contact surface is a copper based coated with nickel (as is the rest of the heatsink) and is reflective with a slight center convex. Like the Ninja 4, Scythe's worksmanship is excellent with very clean contacts in the heatpipes and even the aluminum radiator is thick and durable.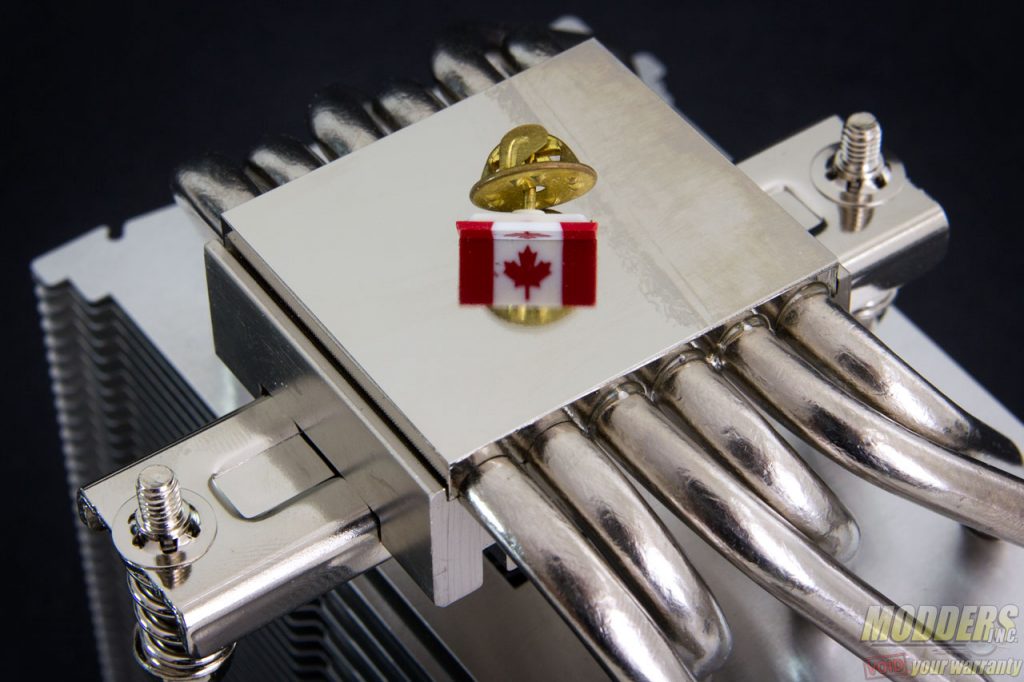 Aside from the redesigned body, the Scythe Mugen 5 sports the latest scythe Kaze Flex PWM fan. This was intended to be the pinnacle of balancing silence and performance through its sealed precision fluid dynamic bearing. The RPM range reading shows that it only ramps up to 1200 RPM which is a lot lower than most CPU coolers, even those designed for silent operation.