A Closer Look at the Scythe Mugen 5 »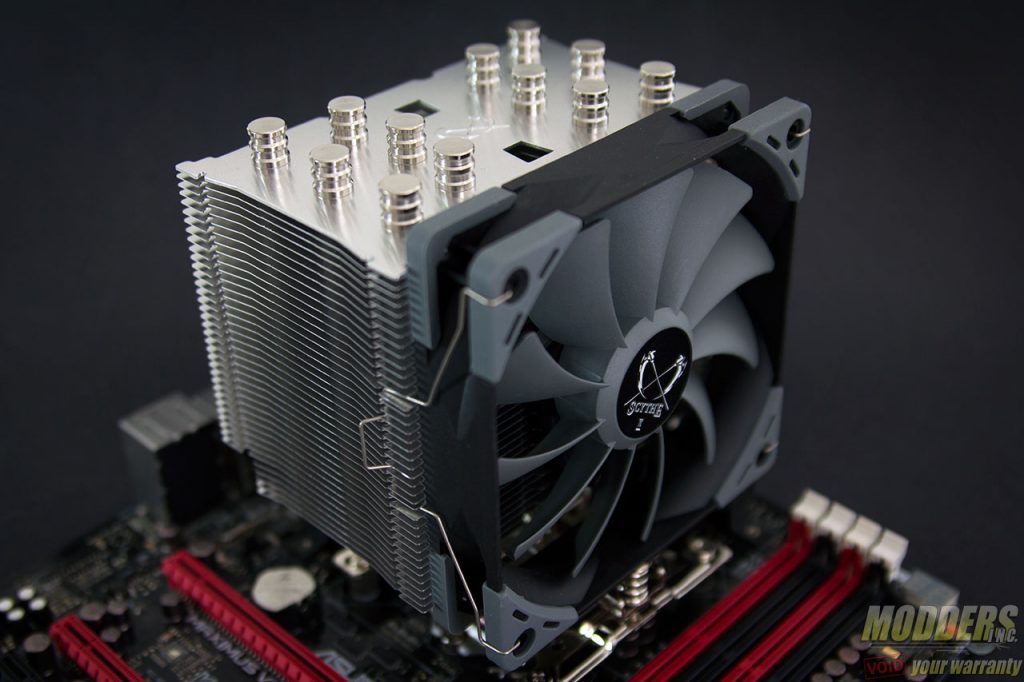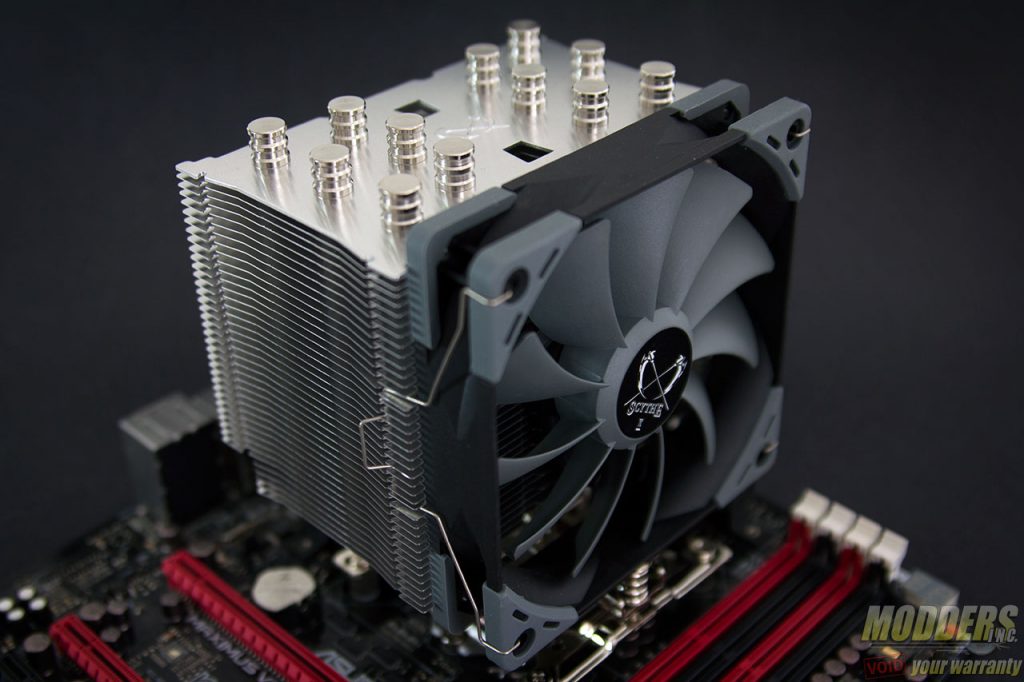 The Scythe Mugen 5 is the latest iteration of Scythe's flagship CPU cooler. Through the years, the Mugen series has had many refinements to the original which came out a decade ago; even more than the "5" implied in the name as there have been several revisions and alternate edition Mugen coolers along the way. The latest Scythe Mugen cooler updates mounting system to the second generation high-precision mounting system (HPMS), simplifying assembly and installation. Another most notable improvement is the inclusion of the new Scythe Kaze Flex 120mm PWM fan with sealed precision fluid-dynamic bearing for long-life operation and silent performance.
[sc:sponsor sponsor="Scythe" product_link="http://www.scythe-eu.com/en/products/cpu-cooler/mugen-5.html" product_name="Mugen 5″ product_price="$42.99″ ]
The box packaging is simple and straightforward and quite small for a flagship CPU cooler. The measurements and dimensions are printed on the right side while the features are illustrated on the left side.
The packaging internally itself is modest with the heatsink held in place with cardboard and the accessories housed in its own box on the top.
Any decent heatsink should be ready for installation right out of the box and that is exactly what Scythe has with the Mugen 5 like they did with the Ninja 4 as there is a bundled thermal interface material as well as a screw driver with the mounting kit and illustrated user guide. An extra fan mounting clip is provided as well for an optional secondary 120mm fan.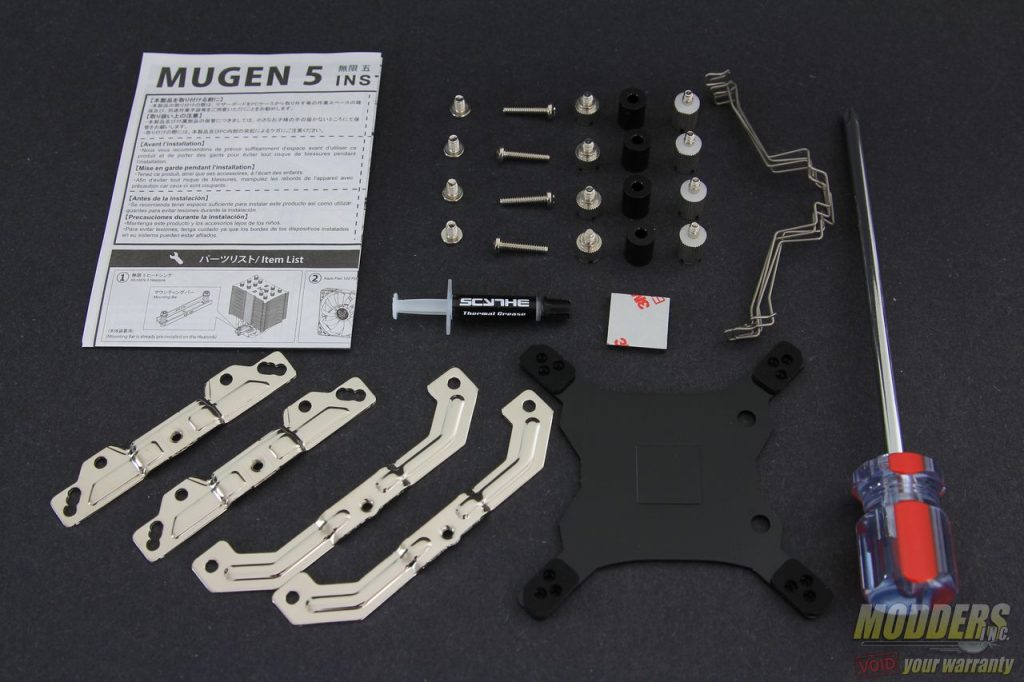 Specifications:
Socket Compatibility
Intel: Socket LGA775, LGA1150, LGA1151, LGA1155, LGA1156, LGA1366, LGA2011 / 2011-v3 (Square ILM). AMD:
Socket AM2, AM2+, AM3, AM3+, FM1, FM2, FM2+
Dimensions with fan
 130 x 154.5 x 110
Weight
 890g
Heatpipe
 6 x 6mm
Base Material
 Nickel Plated Copper
Fan Bundled
 1x Kaze Flex 120 PWM
Fan Dimensions
120 x 120 x 27mm
Fan Airflow
28.2~86.93 m³/h (16.6~51.17 CFM)
Fan Speed
300 rpm (±200)~1200 rpm (±10%) PWM controled
Static Pressure
0.75~10.3 Pa / 0.076~1.05 mmH²O
Bearing
Sealed Precision FDB