« Page 4
Silverstone will not throw a case together as they do lots and lots of research and development and that is how they came up with the 90 degree positive air pressure case. OK enough smoke blowing….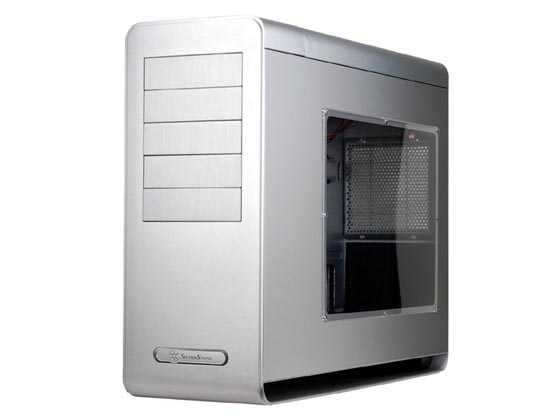 When I saw this case at CES 2010 the first thing I told Silverstone was I want this case. The clean and simple look draws you in and once you look farther into it you begin to see the other items that make it special. As I pointed out before the different design is a plus and once you get over the idea that the inside had been turned you will probably like the case.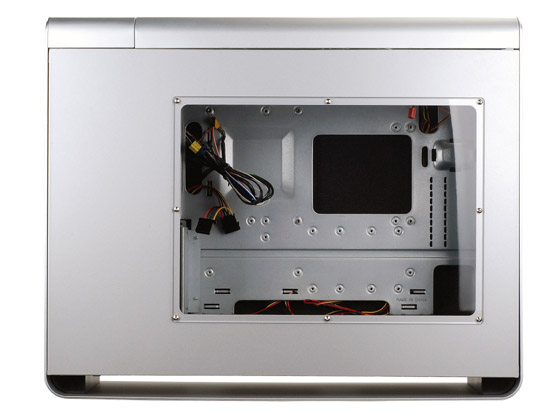 The case is 19 and a half inches tall, 8 and a half inches wide, and is 24 inches deep. Yeah that is about 5 inches deeper than your normal mid tower computer case. So make sure you have enough room on or near your desk. Also with the all the cables running across the top before they exit out the back you need to make sure that the cables are long enough to reach where you need them. I did find that all my cables were more than enough long, but I do have my PC next to me on my desk. Then again if you have your PC on the floor you have already figured out how to make them reach.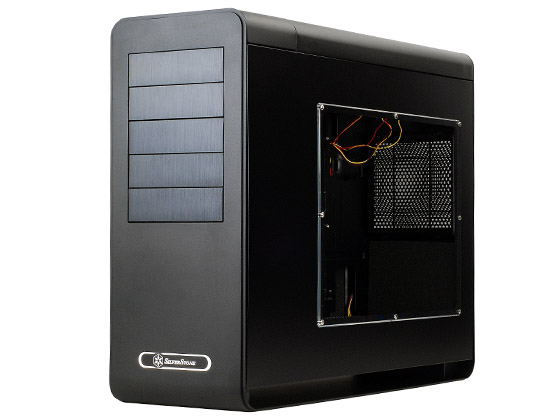 The Silverstone FT02 is available in two colors and with or without a window in the side panel other than that they are identical in very aspect. 
This was my first experience with a 90 degree case, but I am pretty sure that it wont be my last. I think that if you take the plunge and try something different you will find that you may not go back to a regular case layout.
Pros

---

Cons

---

+ Three 180mm fans
+ Quiet 
+ Good wire management
+ Unique design
+ Plenty of room inside 
+ Innovative 4.5mm aluminum unibody frame
+ Opening behind CPU area
– Would liked the color of the bay covers to matched better on the Silver version