« Page 2
|
Page 4 »
I was a bit worried on how the cables and such would be ran in the case as I am very picky person when it comes to cabling. At first glance I thought that most of the wires would be out in the area where all the hardware is at, but boy was I wrong.

As the hardware went it I could see that the holes that were placed in the motherboard traysection where well laid out and in the right places. As I placed the power supply in and started to route the 24 pin motherboard connector, the 8 pin pin connector and so forth my earlier anxiety about the cabling started to disappear.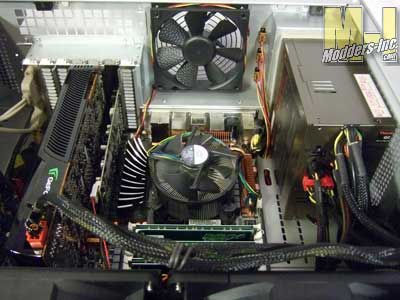 What you see here is a very minimal amount of effort put into routing the cables to hide them. All I did was to allow the layout of the case and mother board to guide me as to where the cable should go and it went really well. There are plenty of access holes and just about where the horizontal line you see on the mother board tray it bends back into the case. This created the much needed space to route the cables and what not.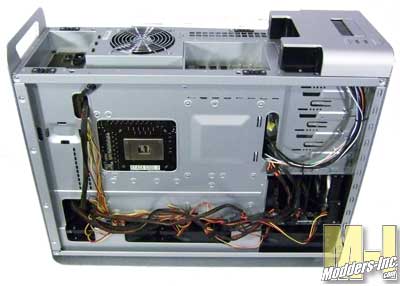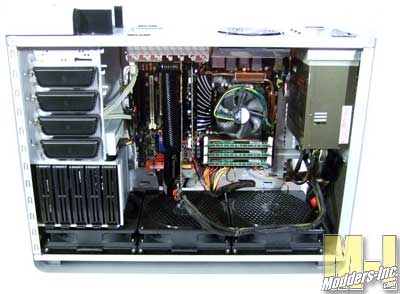 You can see that the power to the NVIDIA 285 video card is our in the open and that is because one of the power cables was just a half inch to short when routed through the back side of the case. Anyone know where you can get a cable stretcher for a cheap price?