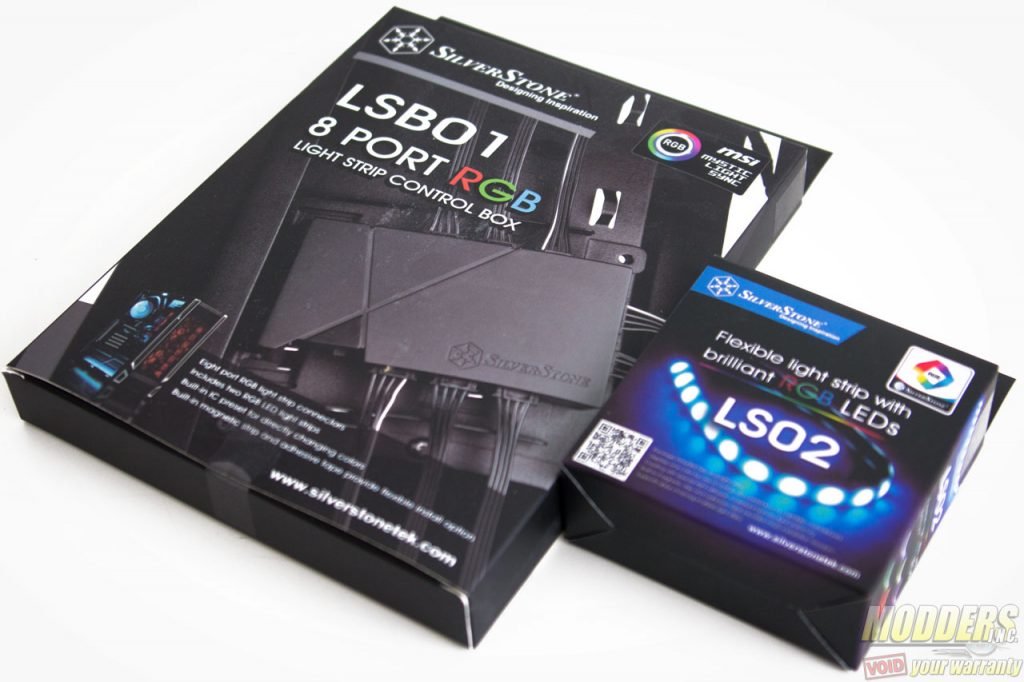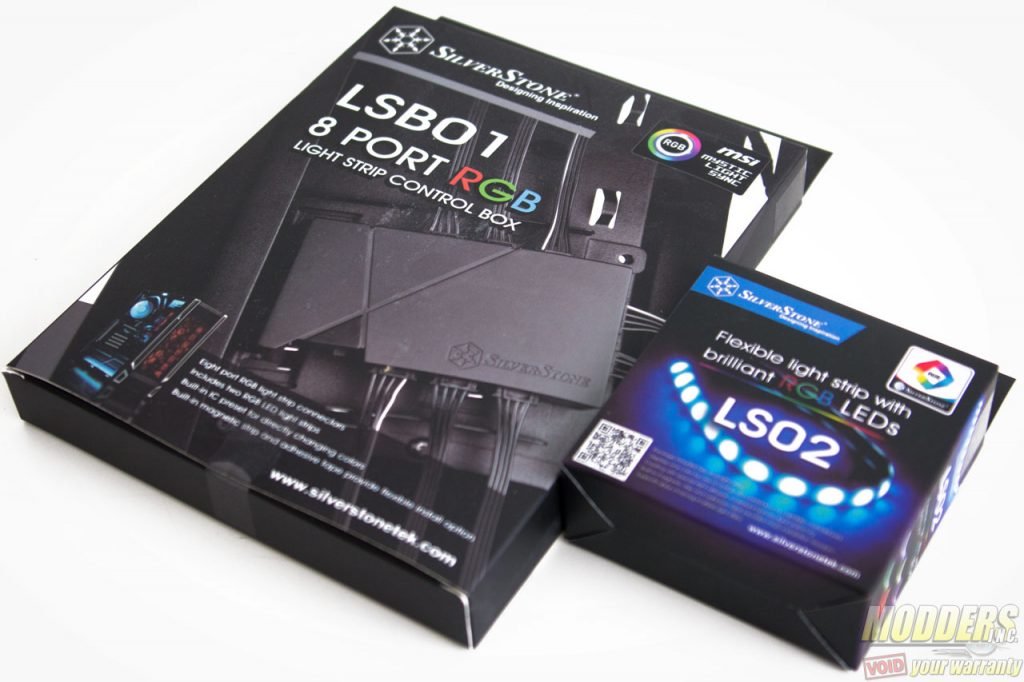 Silverstone has embraced the DIY-spirit and has a host of solutions that cater to customizers. It only makes sense for them to have their own line of RGB LED lighting solutions as well. With their LSB01 RGB LED control box kit and LSB02 RGB LED lightstrips, users can fully deck out a large enclosure with top to bottom RGB LED lighting.
[sc:sponsor sponsor="Silverstone" product_link="http://www.silverstonetek.com/product.php?pid=729″ product_name="LSB01 RGB  LED Lightstrip Control Box Kit" product_price_link="https://www.amazon.com/dp/B06X9QJBGF/ref=asc_df_B06X9QJBGF1502121166000?ascsubtag=s1502352712353d4u7a52607&tag=52607_iceleadscom-20&creative=395261&creativeASIN=B06X9QJBGF&linkCode=asn" product_price="34.99″ ] [sc:sponsor sponsor="Silverstone" product_link="http://silverstonetek.com/product.php?pid=716&area=en" product_name="LS02 RGB LED Lightstrips" product_price_link="https://www.amazon.com/SilverStone-Technology-Mystic-BIOSTAR-LS02/dp/B01MV46VAF" product_price="26.99″ ]
Packaging
Unlike the LED lightstrips you can buy on eBay or hardware stores, the Silverstone RGB LED solutions are a lot more "shelf-friendly". It actually comes in full-color graphic boxes with a full list of specifications at the back.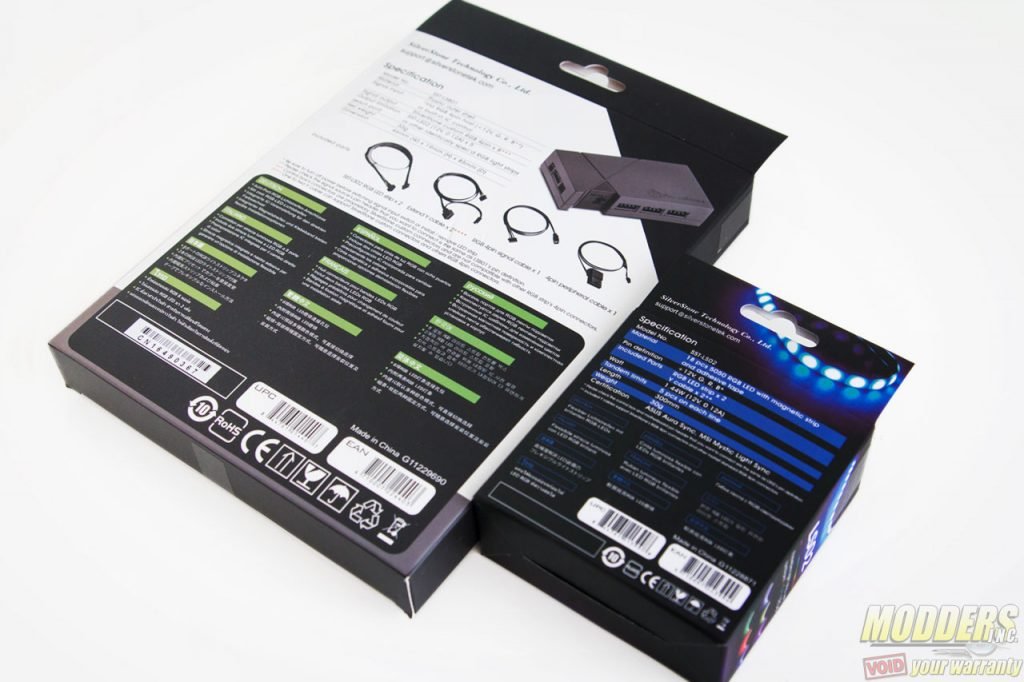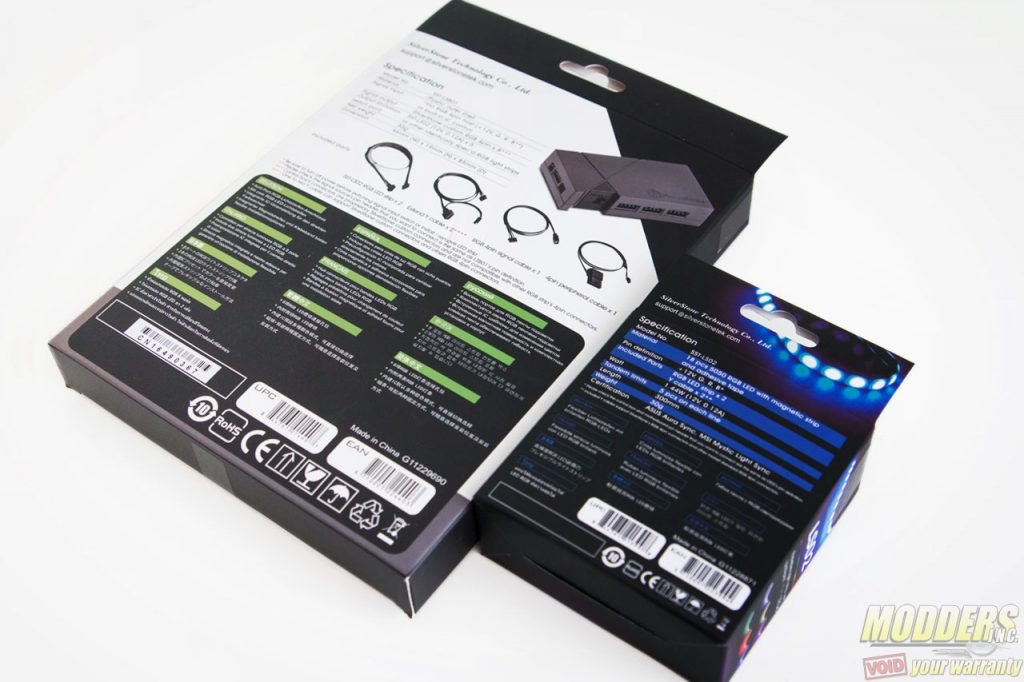 The LSB01 control box is what you call a starter kit since it already includes two RGB LED lightstrips out of the box and the cables to connect them. The LS02 is what you can an expansion kit for the LSB01, providing the same pair of RGB LED lightstrip included in the LSB01 starter kit, minus the control box and the control box power cable.
While the documentation for the LSB01 comes in a typical booklet, the LS02 is a bit more creative, using the documentation sheets as compartment housing for the box contents. The LSB01 accessories on the other hand have their own plastic cradle for protection.
Accessories
SST-LSB01 kit:
SST-LS02 RGB LED Strip x2
Y-cable extender x2
RGB 4-pin signal cable x1
4-pin peripheral cable x1
Velcro adhesive tape
SST-LS02 kit:
SST-LS02 RGB LED Strip x2
Y-cable extender x2
Silverstone LSB01 RGB LED Control Box
The Silverstone LSB01 control box is a fully enclosed unit that can be mounted internally but would not look out of place externally. It measures 46 x 85mm and is only 19mm thick. It can actually be mounted behind the motherboard tray on some motherboards and still have room to close the right side panel. This is of course dependent on the chassis model.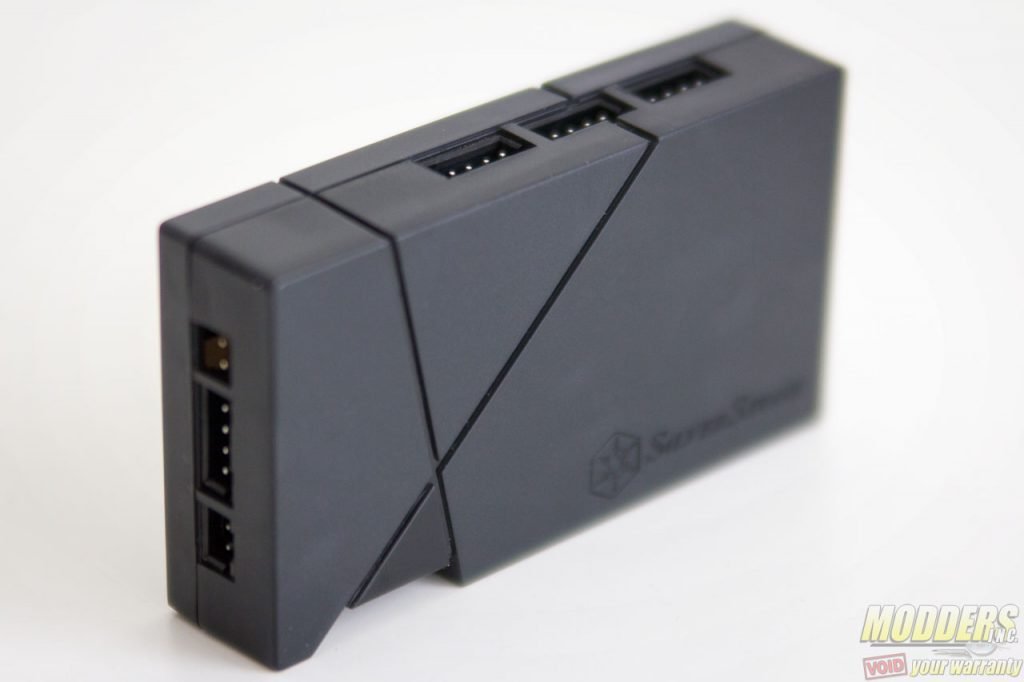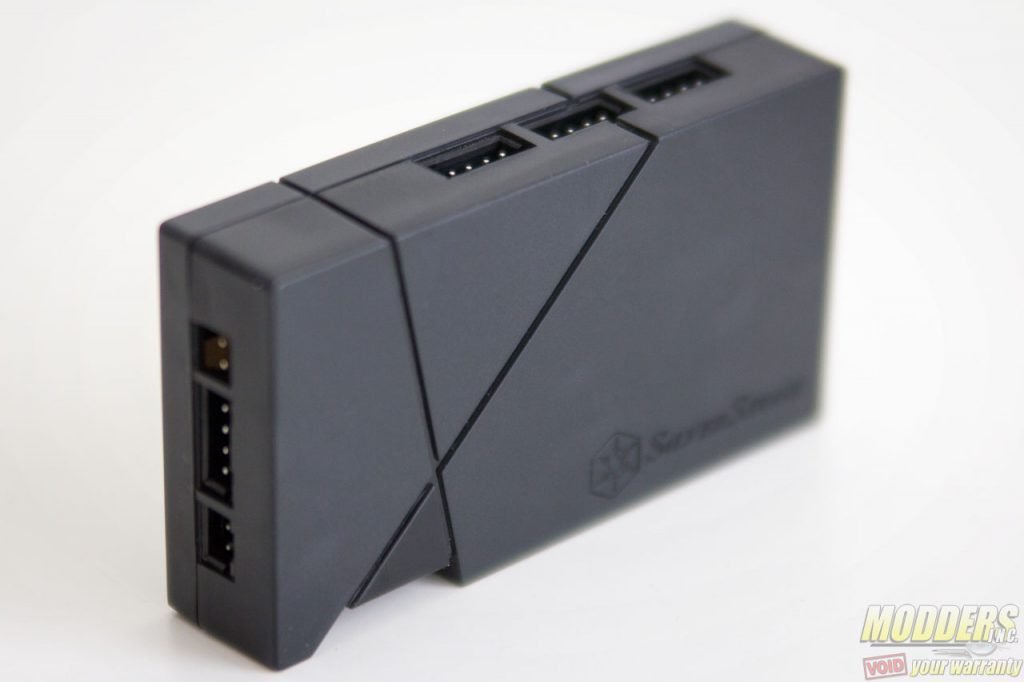 It mounts via embedded magnets which easily attaches on most any steel chassis. For those with an aluminum or non-magnetic case however, Silverstone provides an adhesive Velcro tape as an alternative. The enclosure is made of lightweight plastic so it is has no problems staying still vertically.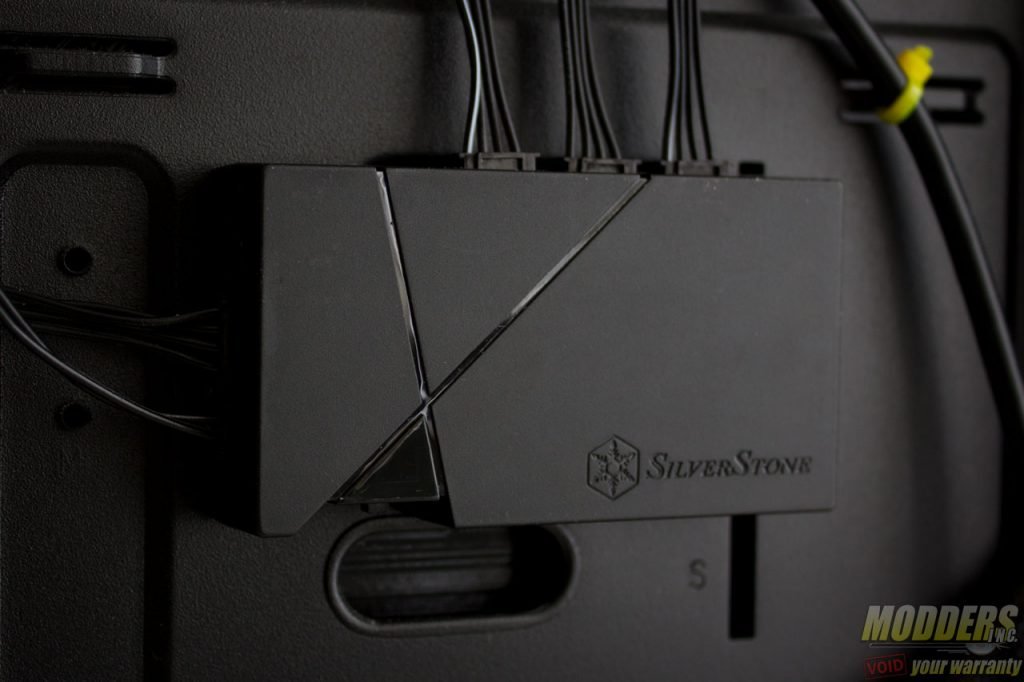 This control box supports up to 8 RGB LED devices at the same time.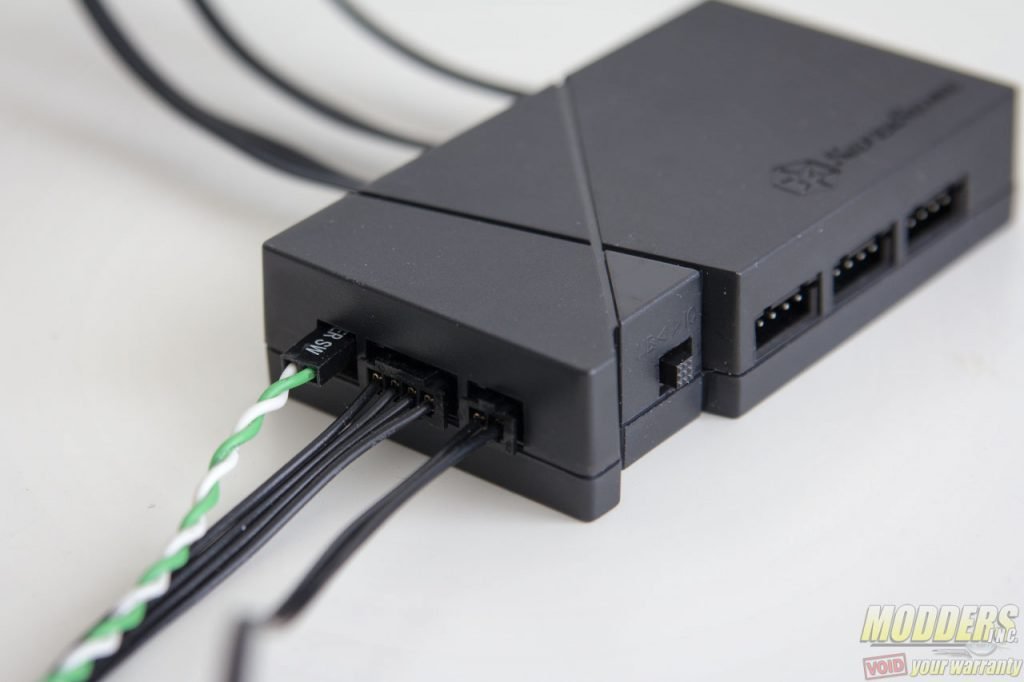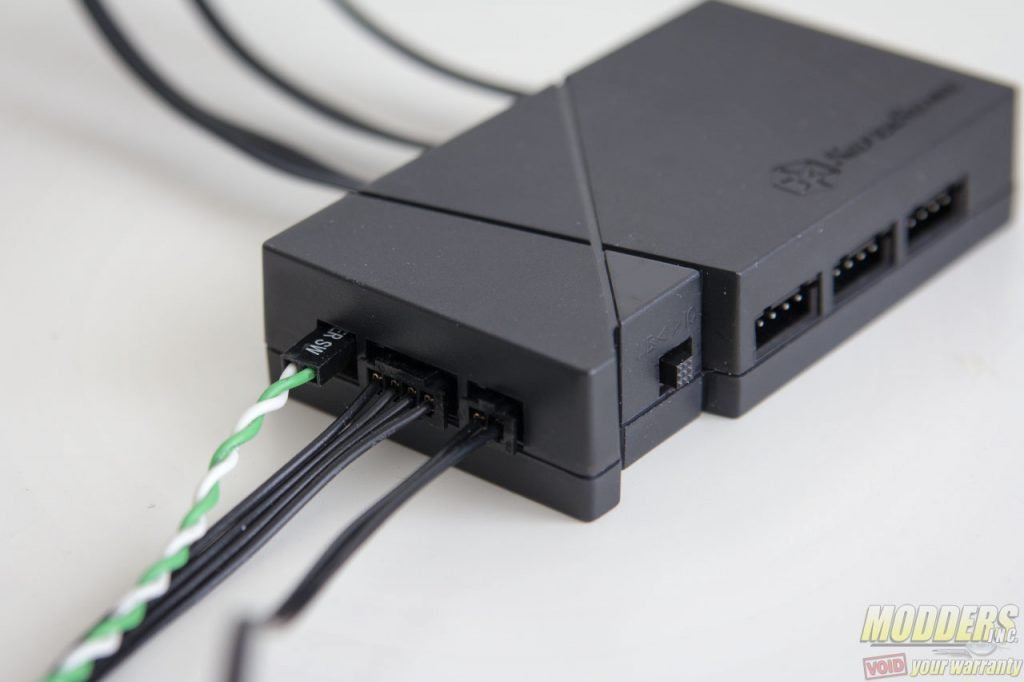 This control box supports up to 8 RGB LED devices at the same time. It has the option of using the built-in controller (toggled via the IC option) or the in-line motherboard header available in new models. The LSB01 is now officially compatible with ASUS Aura Sync, ASRock Aura RGB LED, Gigabyte RGB Fusion, MSI's Mystic Light Sync and Biostar's Racing LED motherboard headers.
To use the built-in IC LED controller, plug the case's 2-pin reset header and the 2-pin power cable connector to the controller box. The reset header acts as a preset color toggle button.
To use the motherboard RGB LED headers which provide significantly more control over the built-in IC, only plug in the middle 4-pin cable. The motherboard cable provides the power already so the 2-pin power cable connector is not required.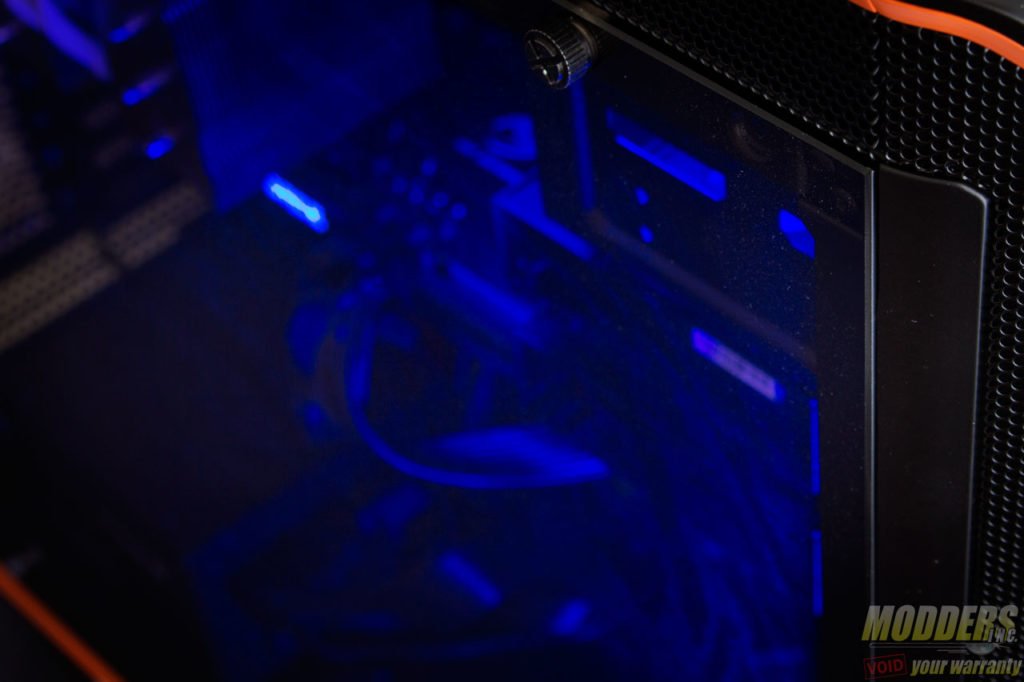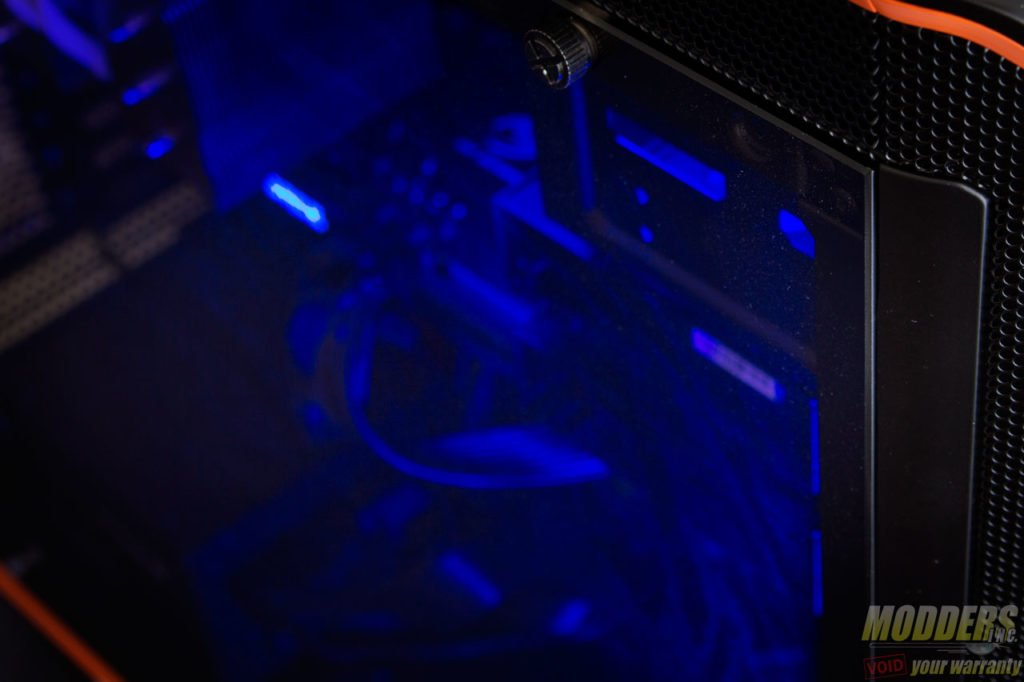 LS02 LED Lightstrip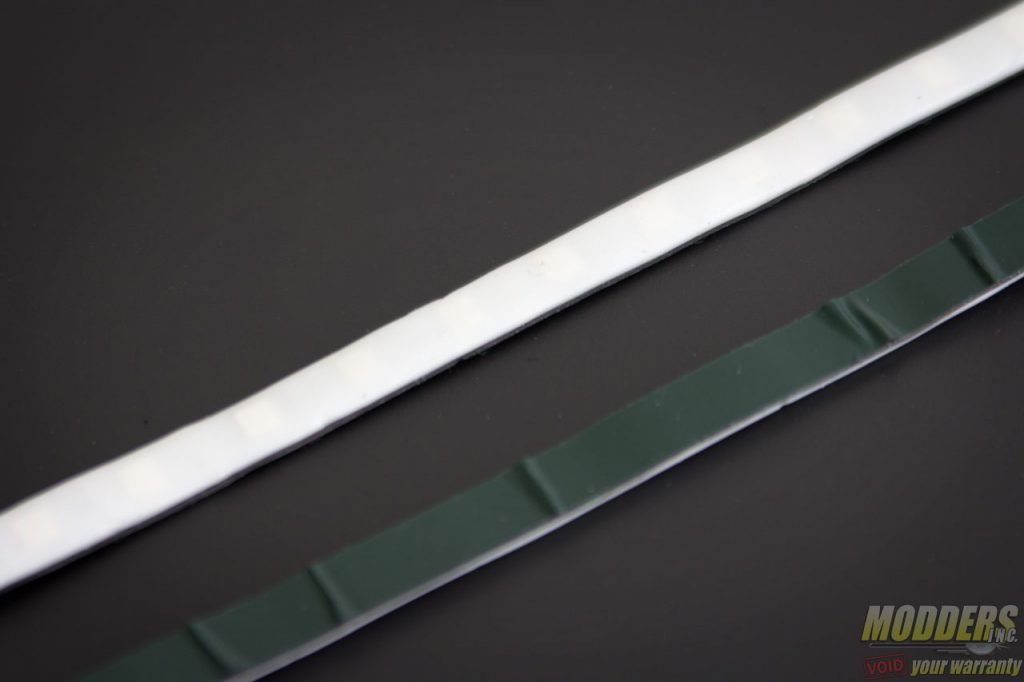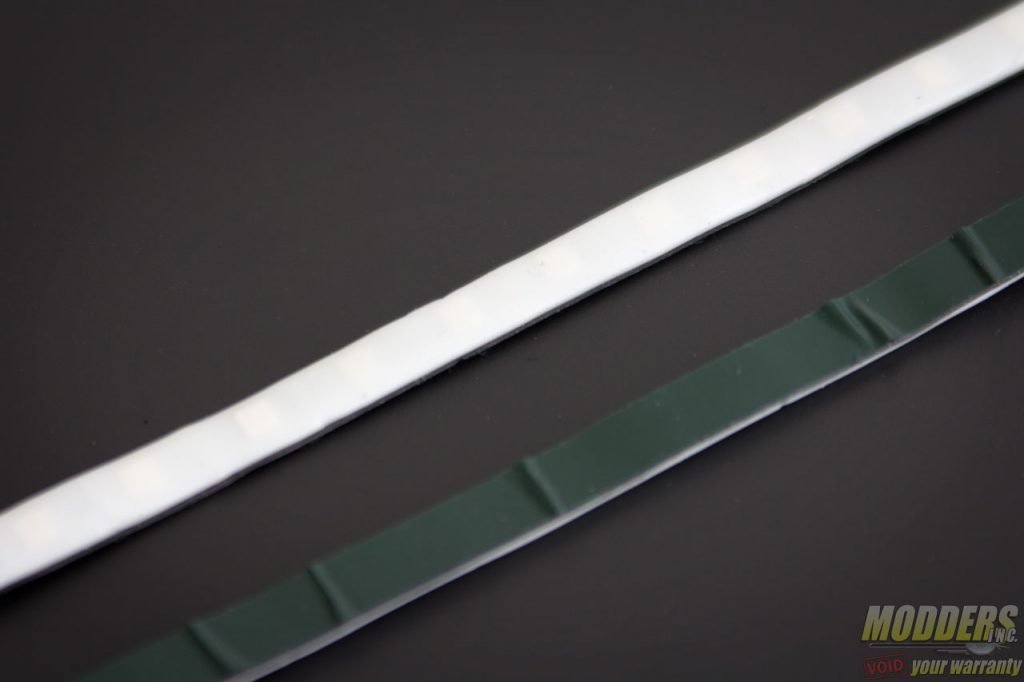 Unlike many RGB LED lightstrips, the LS02 comes with a white diffuser so that the LED is uniformly distributed rather than looking completely 'pointed'. Although this dims the resulting light slightly compared to bare LED units, the glow is much more pleasant and even.
This strip has built-in magnets similar to the LSB01 controller box so that it readily attaches to steel enclosures. The backside also has adhesive for aluminum or non-magnetic surfaces.
Each 300mm long strip has 18-pieces of 5050 RGB LED using up 1.44W.  Users can even daisy chain up to five of these strips at the same time when powered directly.  The connector has both a male and a female end, with a pin-header compatible with 4-pin RGB LED motherboard header on the male side.
In combination with the 8-channel LSB01 controller box, the LS02 provides a fully comprehensive RGB LED solution that is enough to light massive cases such as Thermaltake's Core series or Caselabs' Magnum series. At least two LS02 strips is recommended for full effect on a mid-tower and full-tower case' main chamber.
If using a motherboard with an available pair of RGB LED headers, the LSB01 controller box is not required. Users can just purchase the LS02 and it is perfectly ready to be used right out of the box. For most regular setups, this is sufficient. The LSB01 controller box is highly recommended for those who are modding or require to deck out a much larger system.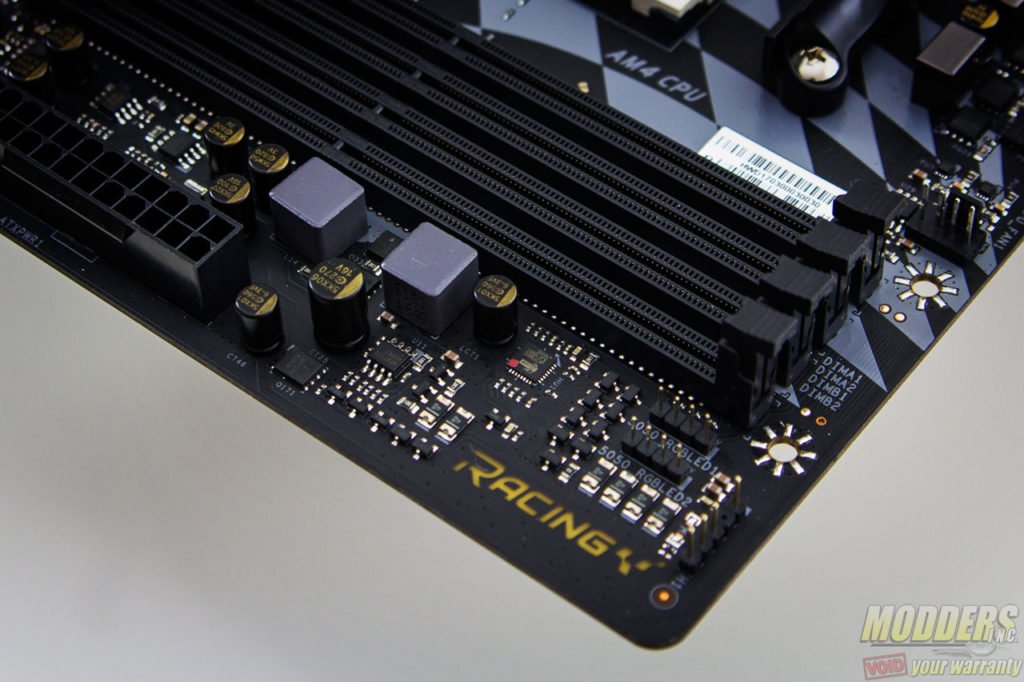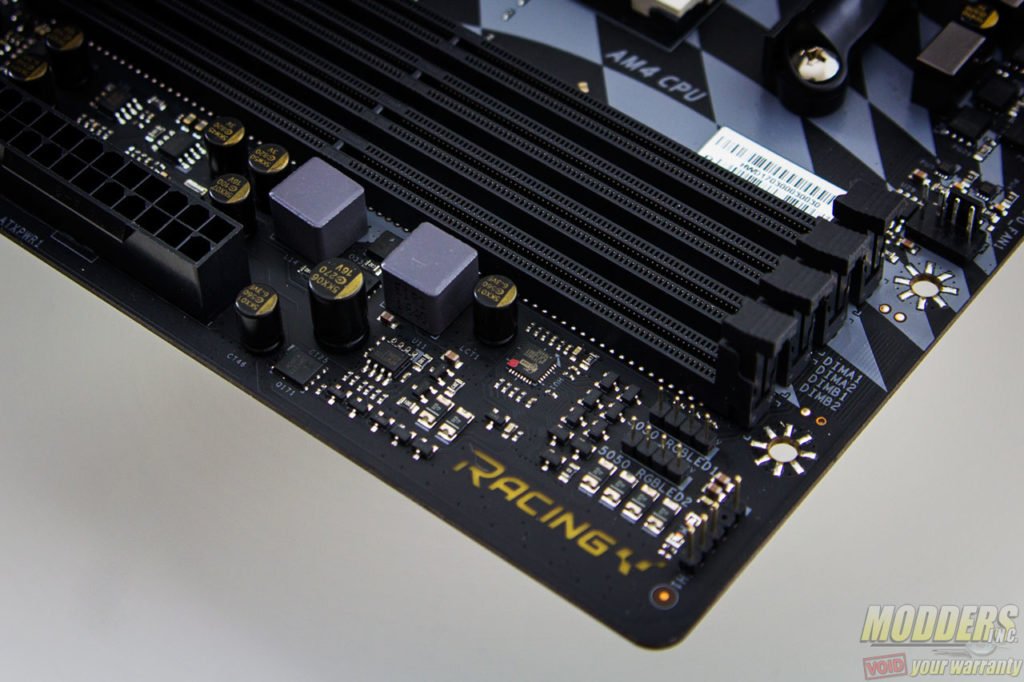 Because the Silverstone LSB01 can be used internally as well as externally, coupled with the fact that the LS02 strips have adhesive backing as well as magnetic mounting capabilities, users can also use them for backlighting a large TV/monitor or even a desk. The LSB01 can control up to 8 strips directly and even each LS02 themselves can be daisy-chained up to five times so users can even use these strips for mood-lighting a room. The possibilities are almost literally endless and just up to the user's preference.
For convenience and ease of use, both the SIlverstone LSB01 RGB LED controller box kit and the LS02 RGB LED lightstrip kit easily earn the Modders-Inc 'Must Have' award.
[sc:must_have_award ]