Closer Look at the SilverStone RL 05 »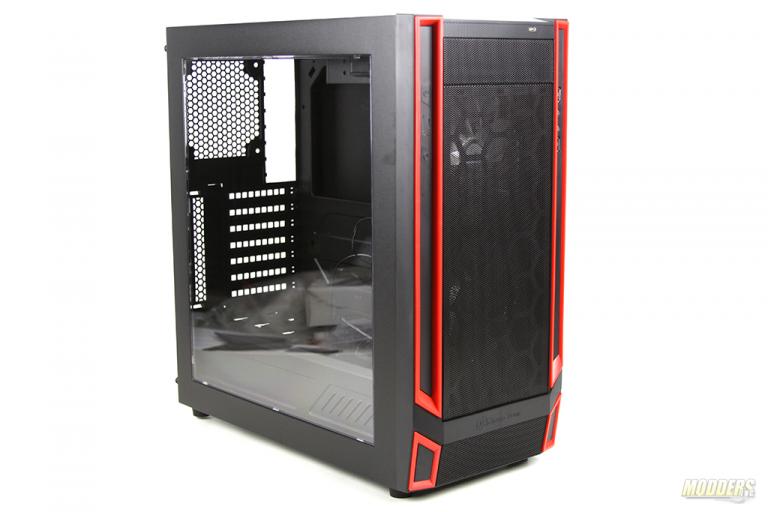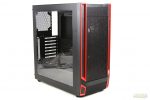 With recent release of Oculus Rift and HTC Vive many computer enthusiasts are either building up or making scratch builds to support the wonderful world of Virtual Reality. It sure is cool to be able to immerse yourself in to the made up world. Most of the VR systems require substantial hardware to run and whether you are building a new PC or upgrading the old one you would need some kind of a case that can handle the hardware. Let's face it, no one wants a monster of a case for VR. In my opinion a case should be just big enough to hold all of the required components. There are numerous manufacturers that offer mid-range cases that support ATX/Micro-ATX motherboards. Most of them are competing against themselves with pricing and features. SilverStone has a new case RL 05 (Redline Series) that would be a great match for a VR build. This particular case can host ATX type of motherboards and offers air cooling out of the box. With ability to mount water cooling systems, RL 05 is a strong candidate for smaller builds.
The shipping box that the SilverStone RL 05 Gaming PC Case comes in is rather plain and doesn't have any color to catch your eyes. On the front of the case a front image of actual case is found while on the back of the box you can find all of the features (in black and white) of RL 05.
Internal packaging of the case is pretty much standard. The case is covered with a plastic bag to prevent any accidental scratches and is supported by two large foam molds (one on the bottom and one on top). From what I could hear, there was no rattling inside of the case when I was moving it around.
The RL 05 comes with a small screw bag where I found a set of screws, motherboard nuts, a nut adapter (for easy handling of the motherboard nuts) and five zip ties (about 5 inches long).
Technical Specifications
Model No.
SST-RL05BR-W(black with red trim + window)
Material
Plastic panel, steel body
Motherboard
ATX (up to 12″ x 10.2″) , Micro-ATX
Drive Bay
External
5.25″ x 1
—
Internal
2.5″ or 3.5″ HDD x 2, 2.5″ x 2
Cooling System
Front
120/140mm fan slot x 2 (includes 140mm LED fan x 2), 80mm slot x 1
Rear
120mm fan slot x 1
Side
—
Top
120/140mm fan slot x 2*
Bottom
—
Internal
—
Radiator Support
Front
120mm x 1 / 240mm x1
Rear
120mm x 1
Top
120mm x 1 / 240mm x 1 / 280mm x 1
Bottom
N/A
Expansion Slot
7
Front I/O Port
USB 3.0 Type-A x 2, Type-C** x 1
Audio x 1
MIC x 1
Power Supply
Standard PS2(ATX)
Expansion Card
Support graphics card up to 14.7″, width restriction – 6.4″
Limitation of CPU cooler
165mm
Limitation of PSU
220mm
Net Weight
5.9kg
Dimension
210mm (W) x 465mm (H) x 450mm (D), 44.9 Liters
Remark
* Support one 120mm, 140mm, or 280mm radiator only.
** SuperSpeed USB (USB 3.1 Gen 1) requires total cable length to be 1 meter (1000mm) or shorter. So we recommend using external USB Type-C cable with length of 400mm or less due to RL05's internal USB Type-C cable already taking up 600mm of the total length requirement.