Packaging »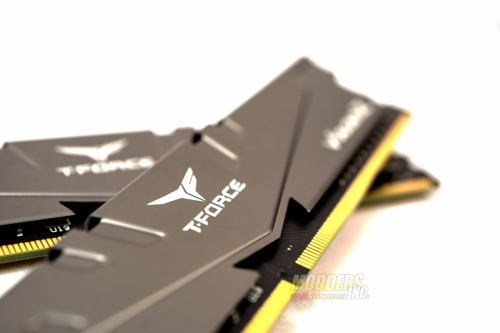 We all love seeing the over the top builds that cost upwards of five to ten thousand dollars. We all strive to own such a system. However, in the grand scheme of computer hardware, it's mostly for aesthetics. Sure, RGB on all the things may look great, but in the grand scheme of PC hardware, RGB lighting doesn't just add lights, it also adds cost. To your average PC gamer, their main focus isn't on building the best system money can buy, but building the best system they can afford. With how low memory prices have dropped, and with AMD finally producing viable competition to Intel, there hasn't been a better time in years to build a PC. With how big PC gaming has become, the market is flooded with companies trying to win your business. However, not everyone does that by throwing RGB lighting on everything they make. Some companies rely on their products to stand for themselves, and their names to back up those products. This is the case with the focus of this review, Team Group's T-Force Vulcan Z DDR4 memory.
Based out of Taiwan and in business since 1997, Team Group Inc. is one of the leading names in both memory and storage worldwide. Making such products as flash drives, SD cards, solid-state drives and memory, Team Group does all their own research and development in house. This no doubt helps keep their costs down and in the end, the consumer benefits. In this review, we'll be testing the T-Force Vulcan Z DDR4 3200 MHz CAS 16 memory from Team Group. We put the Vulcan Z DDR4 memory through our suite of benchmarks to see how well it performs. So, is budget memory worth running? Let's find out.
Review Sample Provided By: Team Group
Product Name and Website: Vulcan Z DDR4 Memory
Product was given in exchange for work to produce review.
Module Type
288 Pin Unbuffered DIMM Non-ECC
Capacity
4GB / 8GB / 16GB / 4GBx2 / 8GBx2 / 16GBx2
Frequency
2666
3000
3200
Data Transfer Bandwidth
21,328 MB/s

(PC4 21300)

24,000 MB/s

(PC4 24000)

25,600 MB/s

(PC4 25600)

Latency
CL18-18-18-43
CL16-18-18-38
CL16-18-18-38
Voltage
1.2V
1.35V
Dimensions
32(H) x 140(L) x 7(W)mm
Heat Spreader
Aluminum heat spreader
Warranty
Lifetime warranty