DARK Z Performance Testing »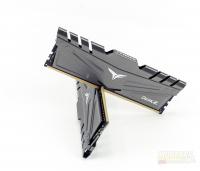 Memory is one of the crucial components that can really make or break your experience with your freshly built or newly upgraded PC. There are so many modules from as many manufactures, where do you start? TeamGroup recently released its T-FORCE Dark Z memory modules. These modules come in 2666, 3000, 3200, and 3600 MHz speed and a choice of either red or grey heat spreaders. With the Dark Z memory, less could be more as there is no RGB lighting on the modules which also means that you'll be paying less. The performance and compatibility will eventually tell the tale of the Dark Z memory modules. For good performance memory modules should run at their rated speeds and stability is key. Unstable memory can ruin your day, especially with AMD's 1st and 2nd generation Ryzen CPUs.
Product Specifications
Module Type
288 Pin Unbuffered DIMM Non-ECC
Capacity
8GB / 16GB / 8GBx2 / 16GBx2
Frequency
2666
3000
3200
3600
Data Transfer Bandwidth
21,328 MB/s

(PC4 21300)

24,000 MB/s

(PC4 24000)

25,600 MB/s

(PC4 25600)

28,800 MB/s

(PC4 28800)

Latency
CL15-17-17-35
CL16-18-18-35
CL16-18-18-38
CL16-18-18-38
CL18-22-22-42
Voltage
1.2V
1.35V
Dimensions
43.5(H) x 141(L) x 8.3(W)mm
Heat Spreader
Aluminum heat spreader
Warranty
Lifetime warranty
FEATURES
Armor design for perfect protection
Aluminum alloy heat sink with high performance
High thermal conductive adhesive
Supports Intel & AMD motherboards
Selected high-quality IC
Supports XMP2.0
Energy-saving with ultra-low working voltage
Taiwan Utility PATENT (number: M585419)
Packaging
The packaging for the Dark Z memory modules is designed for retail shelves as the modules are housed in a plastic blister pack. The modules are clearly visible on the front side. On the rear of the package, TeamGroup includes more information on the modules. The features of the Dark Z memory are listed on the back of the package as well.
The Dark Z modules that we received are the grey version and are rated at 3600 MHz. The chrome T-Force logo is protected by a clear plastic sticker placed over it.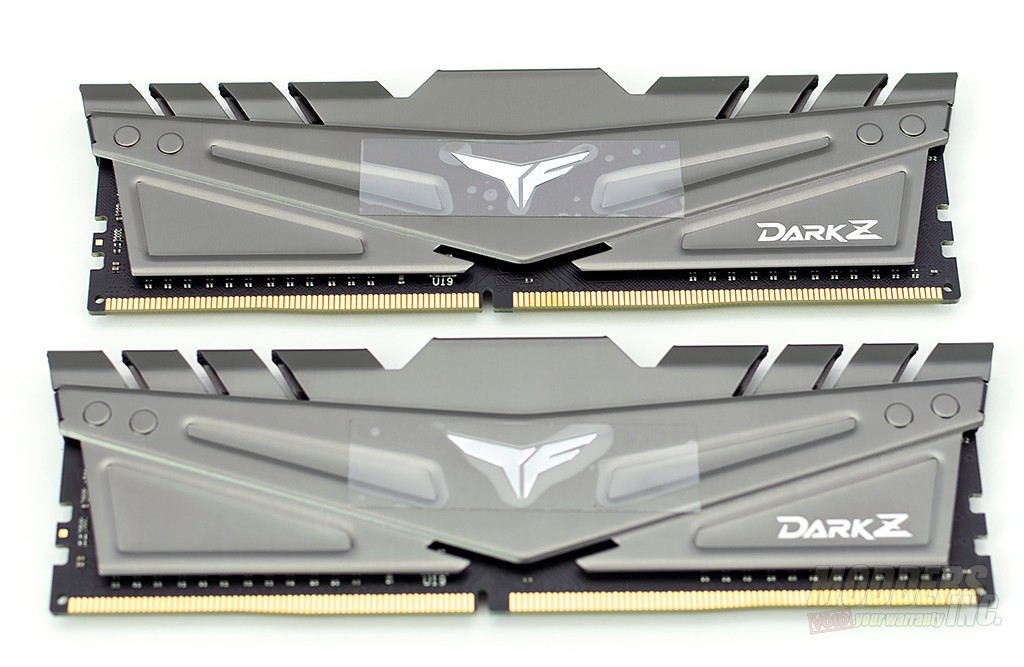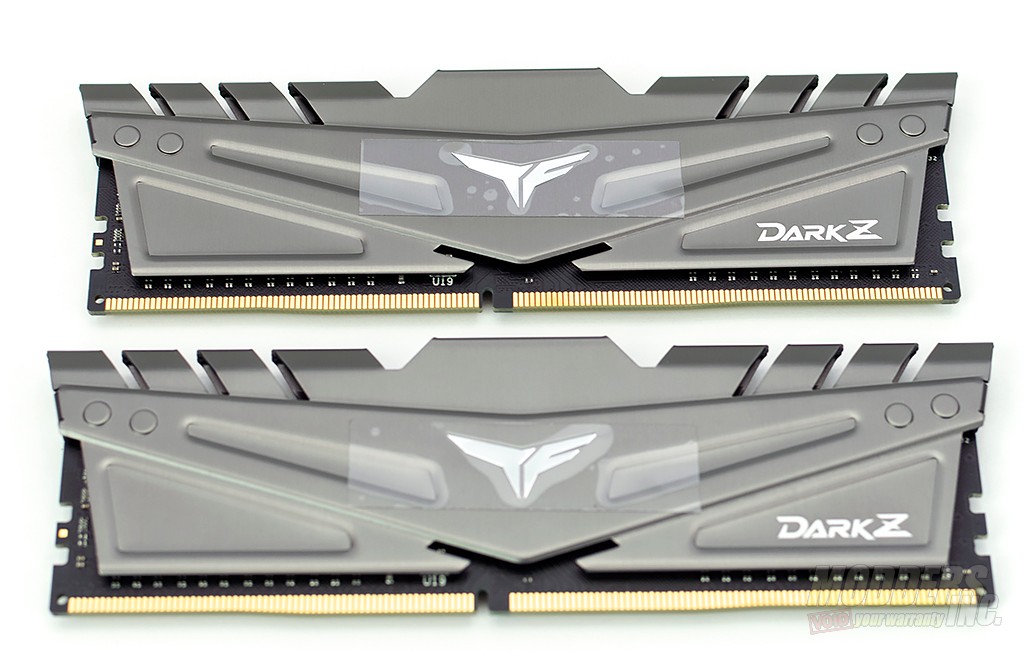 The heat spreaders are made from aluminum and powder-coated either grey or red in color.  On the back of the module, the information sticker lists out the specifics of the modules. Our 3600 MHz modules run at CL 18-22-22-42 at 1.35v at XMP speeds.
Pulling the heat spreaders apart, we're presented with the PCB and the memory modules onboard. The modules are labeled as TeamGroup modules but in reality, are SKHynix ICs.