A Closer Look at the XPG SPECTRIX D40 »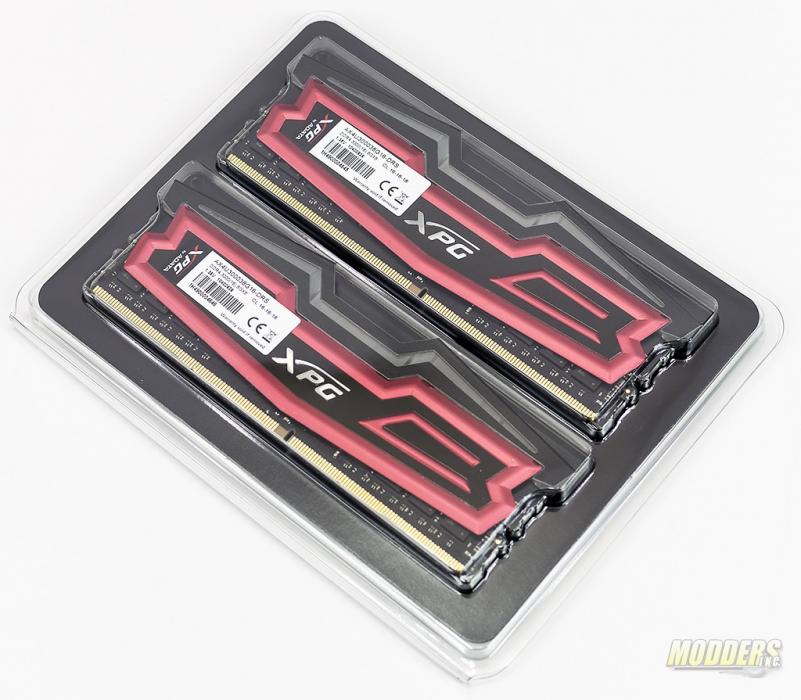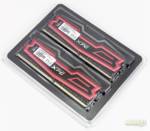 The XPG line of memory modules from ADATA is considered to be its enthusiast line. The  XPG SPECTRIX D40 is the first DDR-4 4 RAM that features RGB LED. The memory starts off with a base speed of 2,666MHz and is offered in speeds up to 4000Mhz. The kit featured in this review is the DDR-4 3,000MHz version. Out of the box, the XPG SPECTRIX D40 is compatible with Asus Aura Sync for controlling the RGB LEDs. If installed on a non-Asus motherboard, ADATA has provided a software solution for LED control.
Packaging
ADATA doesn't go overboard on the packaging for the SPECTRIX D40. The front of the box shows a large graphic of what each memory module looks like. Speed and capacity are also shown on the front. On the back, the style of memory is displayed in multiple languages along with a QR code that leads to ADATA's SPECTRIX D40 product page.
Inside, you'll find the XPG SPECTRIX D40 memory modules tucked away in the plastic clamshell packaging.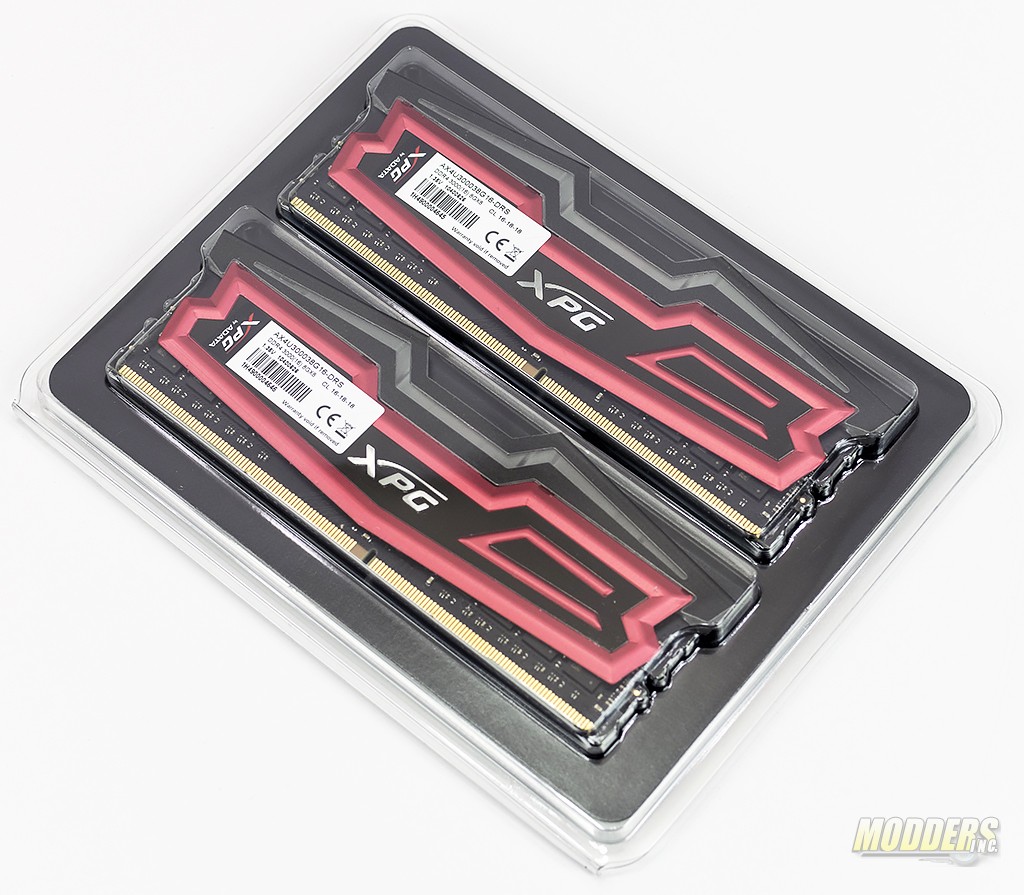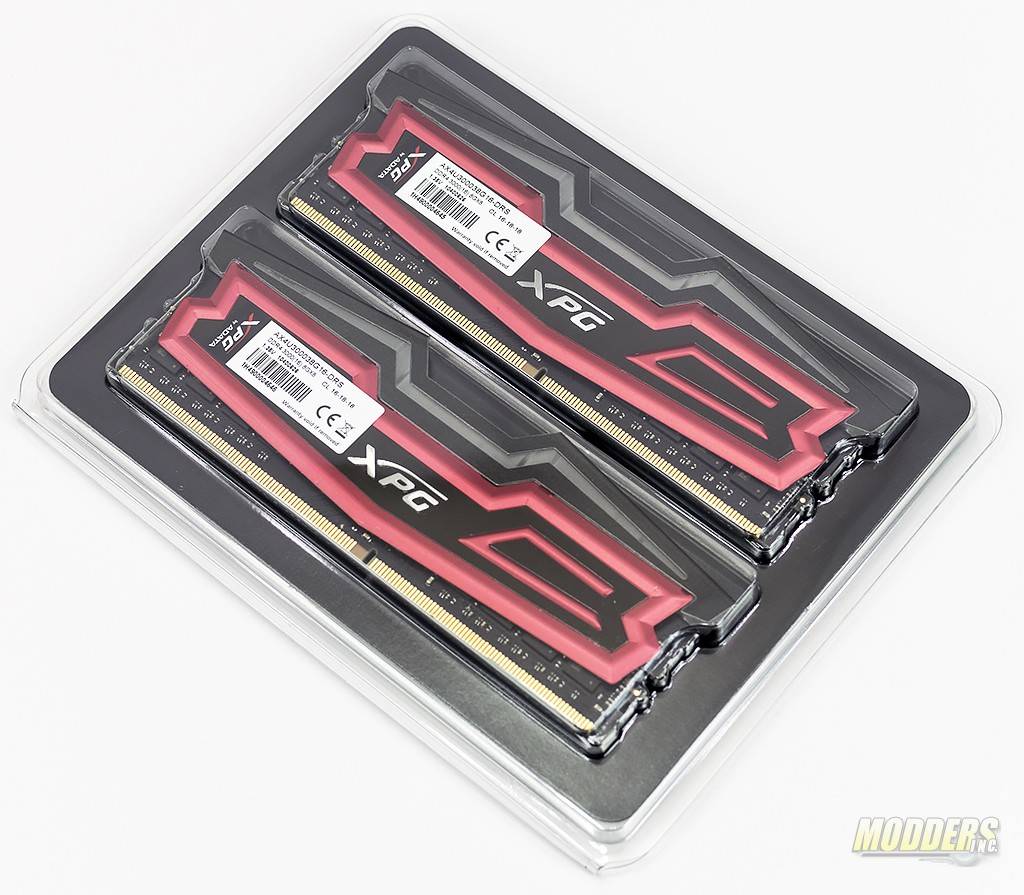 The heat spreaders of the modules are mostly protected from scratches by a thin layer of plastic. The black area on the heat spreader is easily marked with fingerprints after the plastic has been peeled away. The memory kit we are reviewing is ADATA's 16 GB DDR4 3,000 MHz kit with timings of 16-18-18 at 1.35 volts.