For users who prefer extended control over their home network via Tomato open source firmware, there is good news. Tenda Technology has announced that their existing W1800R and W1801R Wi-Fi routers are compatible with the Linux-based router firmware. Both W1800R and W1801R are Broadcom chipset based routers with Wireless AC1750 dual-Gigabit function, now available through Amazon.com in the United States.
Walnut City, Calif. – August 27, 2015 – Tenda Technology Inc.®, a subsidiary of Shenzhen Tenda – an experienced, global brand of wired and wireless networking hardware – today announces open source Tomato firmware compatibility for existing W1800R and W1801R Wi-Fi routers*.
Tomato is the leading Linux-based open source firmware for wireless routers and access points using Broadcom chipsets. It enhances these devices with better performance and new options. Tenda did extensive R&D to make sure Tomato works with these routers. "Networking enthusiasts know the value of Tomato firmware," states Jeff Wang, director of global marketing for Tenda. "We paired user feedback with rigorous internal tests of Tomato on our routers and concluded it was a valuable asset; our partnership with Broadcom assures us of Tomato's stability on our hardware."
The products covered in this announcement are the W1800R and W1801R. Please see a brief summary of their hardware below:
Tenda W1801R
Wireless AC1750 Dual Band Gigabit Router
Wireless speed up to 450 + 1300Mbps
2.4GHz: IEEE802.11b/g/n ; 5.0GHz/ac/b/g/n
3x 5dBi external detachable antennas
Available now at all major retailers
http://www.tendacn.com/en/product/W1801R.html
http://www.newegg.com/Product/Product.aspx?Item=N82E16833555051
http://www.amazon.com/W1800R-Wireless-1750-Gigabit-Router/dp/B00BS5KVFK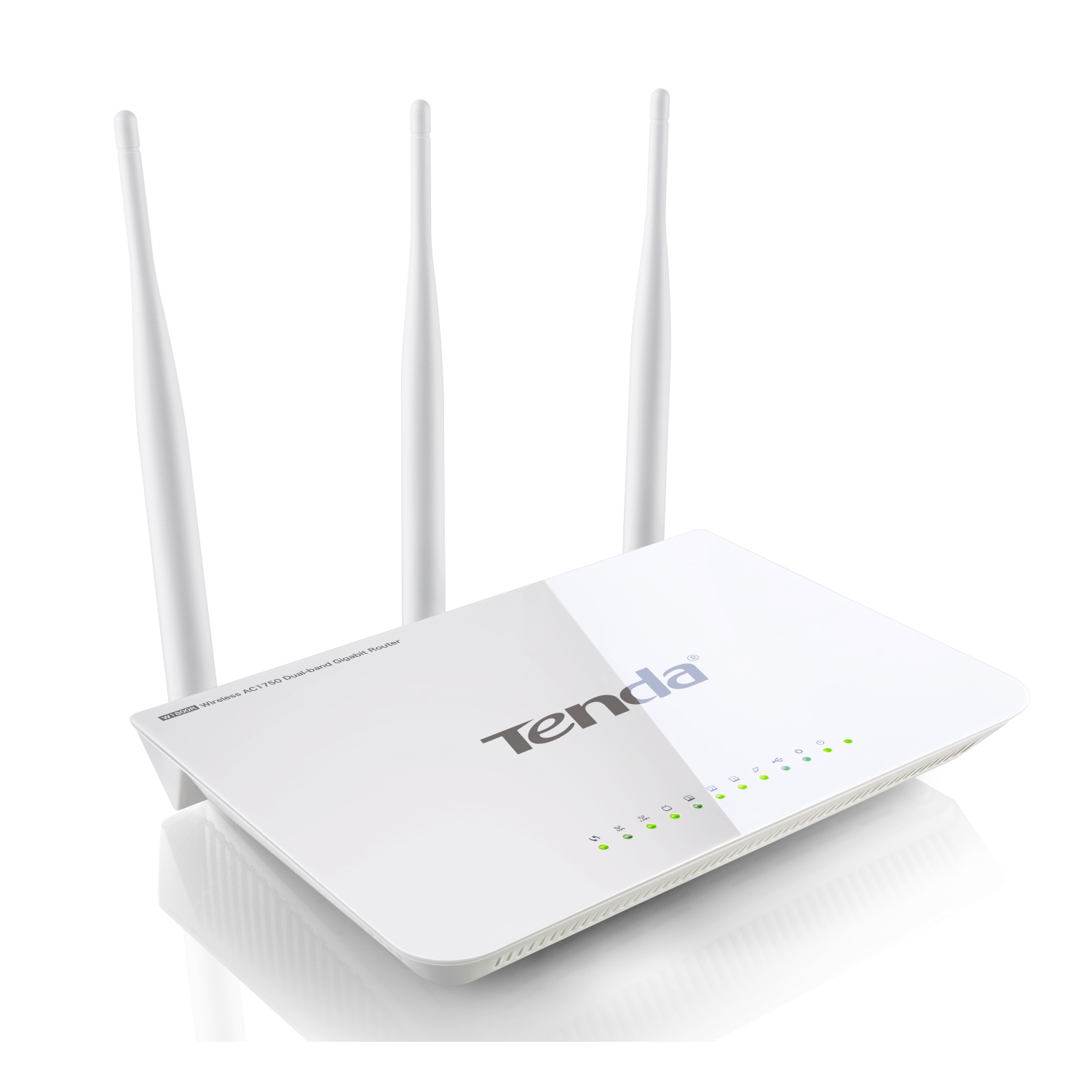 Tenda W1800R
Wireless AC1750
Dual Band Gigabit
IEEE 802.11a/n/ac, IEEE 802.11b/g/n
3x 5dBi External Detachable Omni-directional Antennas
Available now at all major retailers
http://www.tendacn.com/en/product/W1800R.html
http://www.amazon.com/Tenda-W1800R-Router/dp/B00F3AT7BA
http://www.microcenter.com/product/411058/W1800R_AC1750_
Dual_Band_Open-Source_Tomato_Wireless_Gigabit_Router
*Installing Tomato firmware DOES NOT void Tenda's hardware warranty. While Tenda will continue covering the hardware, Tenda cannot support Tomato issues, but will try to help. Tenda has 24hrs USA based phone support in English, and soon, Spanish.
About Tenda Technology Inc.®
Headquartered in Walnut City, California, Tenda Technology Inc. is a subsidiary of Shenzhen Tenda, a specialist in designing, developing and manufacturing networking devices and equipment. Since September 2013, Tenda has provided logistics, supply and support for all Tenda WiFi routers and networking solutions. Tenda provides wireless AC routers, range extenders, access point, powerline adapters, IP cameras and home switches. Business IP and WiFi solutions include wireless wall, ceiling and outdoor AP plates; access controllers; PoE, managed, unmanaged switches and PoE injectors; and HD IP cameras. Sold at all big online retailers, Tenda provides 24 hour technical support at 1-800-570-5892, or support@tenda.com.cn