« Page 2
|
Page 4 »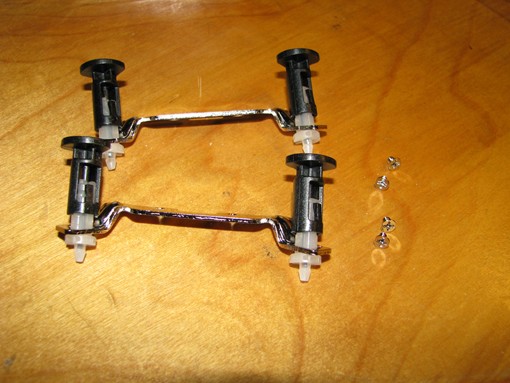 Since I will be installing the Spin Q on my Intel Core2 E8400 setup, we first need to mount the two brackets on the CPU cooler utilizing the four small screws which are provided.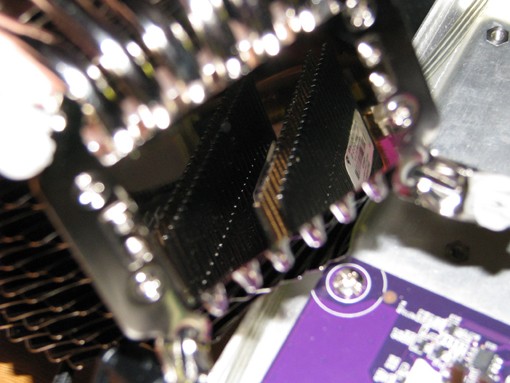 Although this picture makes it look as if there is a mirror finish on the base, there are slight milling marks visible to the eye when looking at the right angle.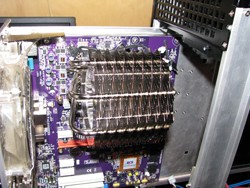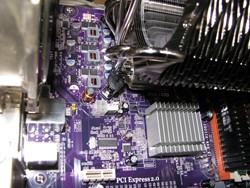 Using the stock Intel style of mounting, it isn't necessary to have to remove the motherboard from the system. I had to in order to remove the previous cooler though. Overall size of the Thermaltake Spin Q didn't pose any issues during installation. The only real issue that I ran into when removing the cooler. I had a bit of a challenge getting one of the push-pins to release.