« Intro
|
Page 3 »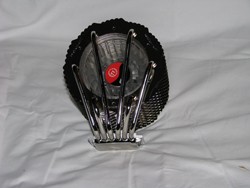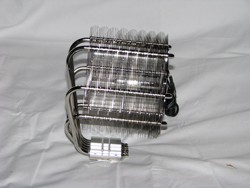 The Thermaltake Spin Q is a unique looking heatpipe cooler. Seeing a "squirrel cage" design CPU Cooler isn't something we see every day. The Spin Q measures in at 121.63 mm long, 90 mm wide, and comes in at 151.85 mm in height. The base and heatpipes are nickel plated copper, to give it the chrome look.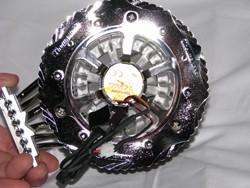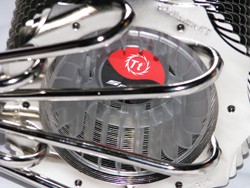 The Blue LED fan measures in at 80mm by 85mm and operates between 1000 – 1600 RPM. It utilizes a sleeved bearing and is rated at a noise level of 19 – 28 dBA, while producing a maximum of 86.5 CFMs.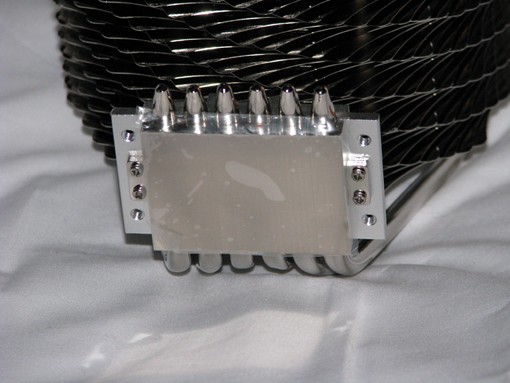 As with most CPU coolers, the base does not have a mirror like finish. It is flat, and should provide an adequate surface to allow proper heat transfer from the CPU to the cooler.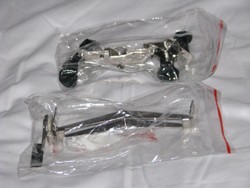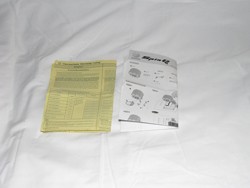 The Spin Q comes with two accessory bags containing the necessary parts needed for installation on several types of the AMD and Intel sockets. The Intel mounting hardware has two brackets that mount to the base of the cooler which utilize the stock Intel mounting push-pins. The AMD configuration uses a single bracket with a locking lever that utilizes the stock retention bracket that comes with the motherboard. Also included is the warranty information and installation booklet.