Page 2 »
Raidmax recently added two new computer cases to their line up, the Eclipse and the Monster. As luck would have it, we just happen to have a Raidmax Monster on the table for today's review subject. Can the Raidmax Monster with it's aggressive design and all black aluminum chassis live up to such a moniker as MONSTER? I'm not sure, but why don't we take a look at what Raidmax has to offer us in this new case.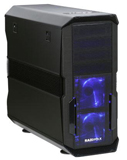 Sponsor: Raidmax
[hr]
First Impression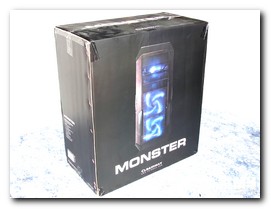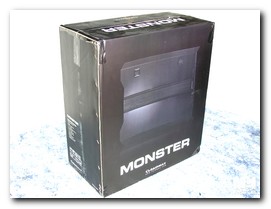 The Raidmax Monster is packaged in a black retail box showing the front and a side view of the case it contains, while having the MONSTER moniker and Raidmax logo underneath. The retail box of course has pertinent information to the Monster printed on both ends of the box, such as specifications, features and dimensions. The graphics are not exactly what I would have expected on a box containing a Monster, but then again I suppose black is somewhat foreboding.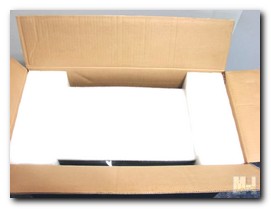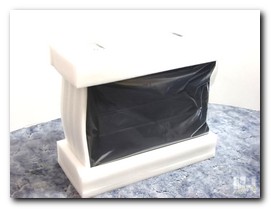 Upon opening the Monster's retail box, I am confronted by not a "boogie man", but rather thick foam packing with a thinner foam barrier to protect the front of the Monster case from receiving damage during shipping. In all I think the Monster's packaging protected the case sufficiently.
Specifications:
Type 
ATX Mid Tower
Color  
Black
Case Material
1.0mm Aluminum
Power Supply  
No
Motherboard   
ATX, Micro ATX
Side Panel Window 
No
Expansion Bays

External 5.25″ Drive Bays     4
External 3.5″ Drive Bays     No
Internal 3.5″ Drive Bays     8

Expansion Slots 
7
Front Ports  
USB, Audio, e-SATA
Cooling 

80mm Fans     No

120mm Fans   

1 x 120mm Blue LED fan on top
2 x 120mm Blue LED fan in front
1 x 120mm fan in rear

Dimensions 

19.5 x 8 x 16.5 IN (LxWxH)
49.5 x 20.5 x 42 CM (LxWxH)
Features:
Full aluminum body and full meshed front panel for exceptional thermal efficiency   
Front mounted 120mm Blue LED intake fans, each attached to a removable HDD cage.
Top mounted 120mm Blue LED exhaust fan. 
Silent 120mm rear exhaust fan draw the hot air out of the case to ensure cool system operation.     
One-click side panel provides easy access to your system components.
Top mounted USB, e-SATA and audio ports.
Large interior for motherboards up to 10" x 12" and open working space.
Accessories: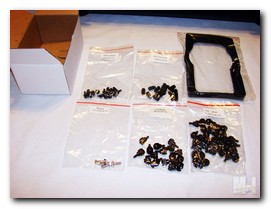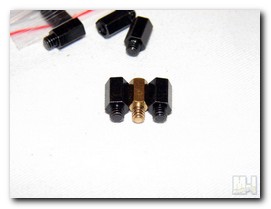 The accessory box included with the Raidmax Monster contains six resealable baggies, each separately labeled and filled with all the necessary screws, stand-offs and a power supply gasket to complete your build. While going through the baggies, I happened to notice that the standoffs, black in color to match the chassis, were a bit larger in diameter than most stand-offs that you get with other computer cases. No, I didn't measure them, but I did included a pic above to give you an idea of the size. Now, even though there are plenty of them supplied with the case, I would imagine that replacing them from your stash of screws and stand-offs might be an issue if you loose any, so bare that in mind.
Back to top button