« Intro
|
Page 3 »
Test System and Benchmark Results
During out testing the ambient temperature was a constant 72 degrees Fahrenheit, and temperatures are averaged across all CPU cores. Temperatures were measured using RealTemp, load temperatures were produced by running Prime95 for 30 minutes and then averaging temperatures. Our test system was run completely on default settings, all clocks were at stock speeds.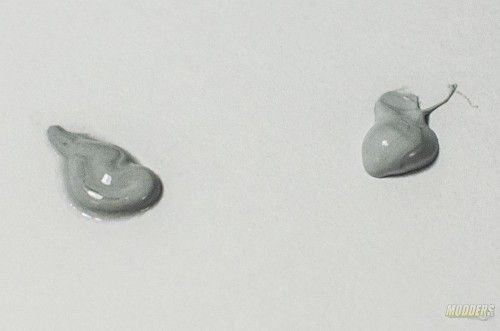 Both the TX-2 and the TX-4 thermal compounds are grey in color. On the left is the TX-2, and the TX-4 is on the right. The TX-2 definitely appears to be watery compared to the TX-4.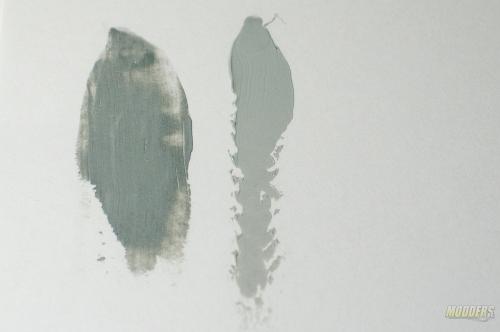 The smear test shows that the TX-2 seems to spread a bit more when it smears, which may be due to the fact that it's not as thick as the TX-4. The TX-4 definitely produced a thicker, more even spread.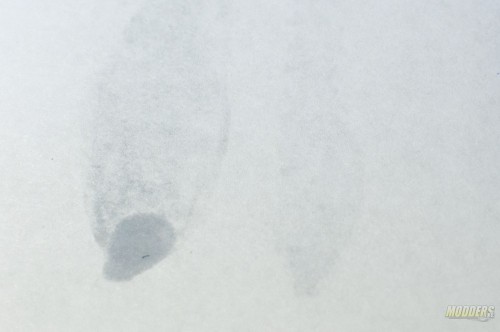 As I said, the TX-2 (on the left) definitely appears to be watery. Or at least much more-so than the TX-4.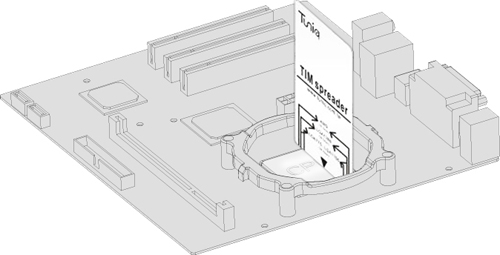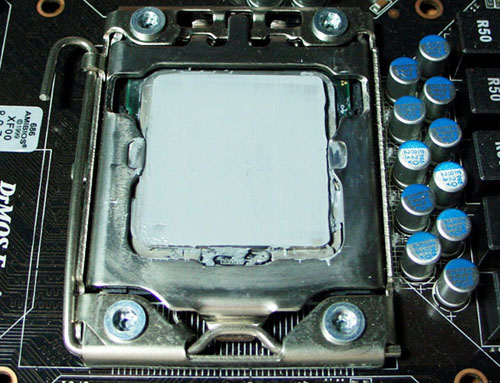 The above show how Tuniq suggest how you apply their thermal compounds using the TIM spreader.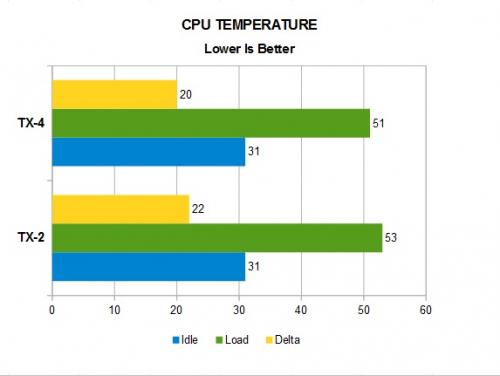 As you can see, there isn't a very large difference between the two thermal compounds. However, they TX-4 was able to beat out the TX-2 by about 2 degrees Celsius. This may not seem like a lot, but in the end it could mean the difference in a 4.4GHz overclock and a 4.5GHz overclock.