A Closer Look »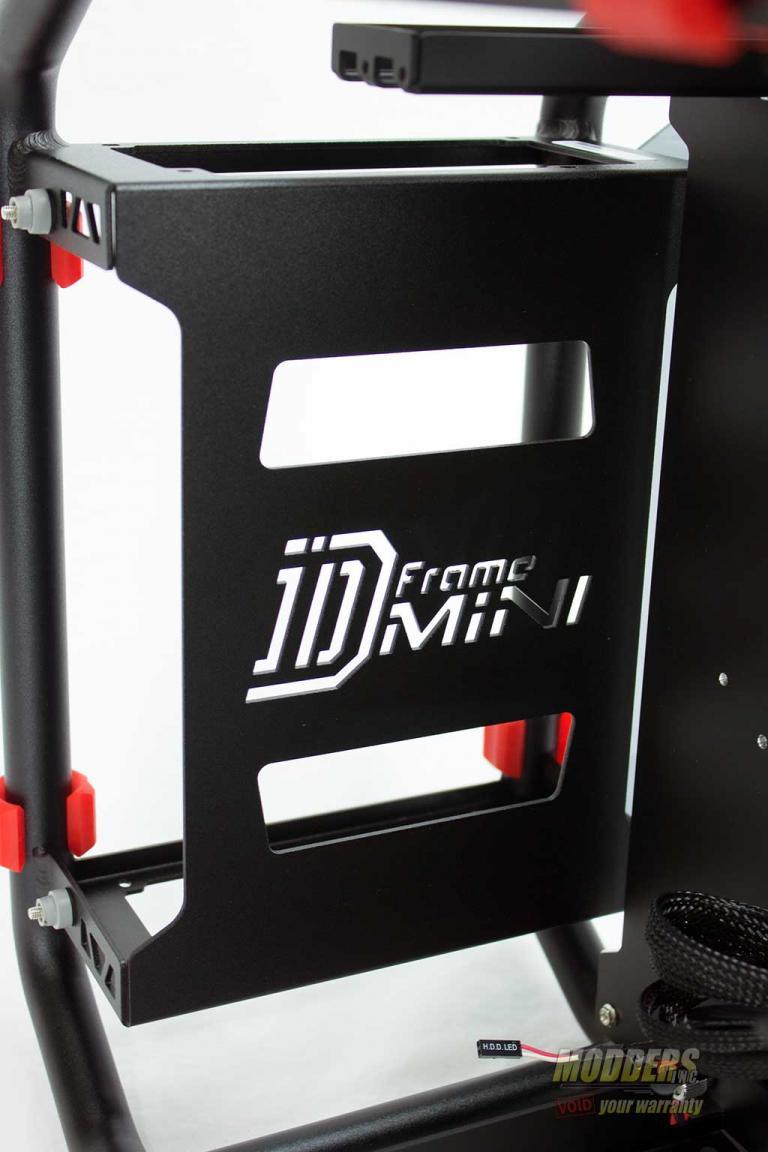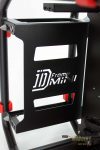 We have all heard the saying "good things come in small packages". Sometimes this is true while other times it is not even close. With the move to smaller is better in the world of computers, there are times when you have to give something up to gain the small form factor. It might limit you to the type of hardware you can use, or the style and even overall usability. In Win had a winning design with the D-Frame case; a tubular made case that was so different than anything else out on the market when it was introduced. What would happen if they made it more compact and easy to take to a LAN party? Thus the In Win D-Frame Mini was created.
[sc:sponsor sponsor="In WIn" product_link="http://www.inwin-style.com/en/goods.php?act=view&id=D-Frame%20mini" product_name="D-Frame Mini" product_price_link="http://amzn.to/1N6FfIx" product_price="289.99 " ]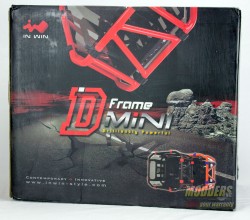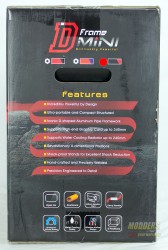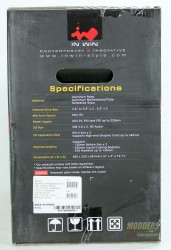 Packaged in a box about half the size of a normal case is the In Win D-Frame Mini. The box shows us a graphic of the D-Frame Mini falling into a road which is supposed to tell us that it strong and tough. On the ends of the box we get some featured details about the case…Hmm, is it really a case or more of a cage?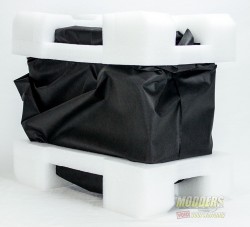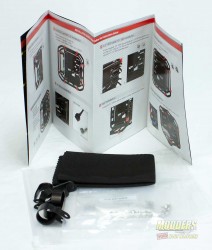 Once released from the container we can see that the D-Frame Mini is well protected from just about any mishaps that could happen. Also within the box we found an instruction booklet and some parts such as cable tie loops, cleaning cloth for the glass and screws.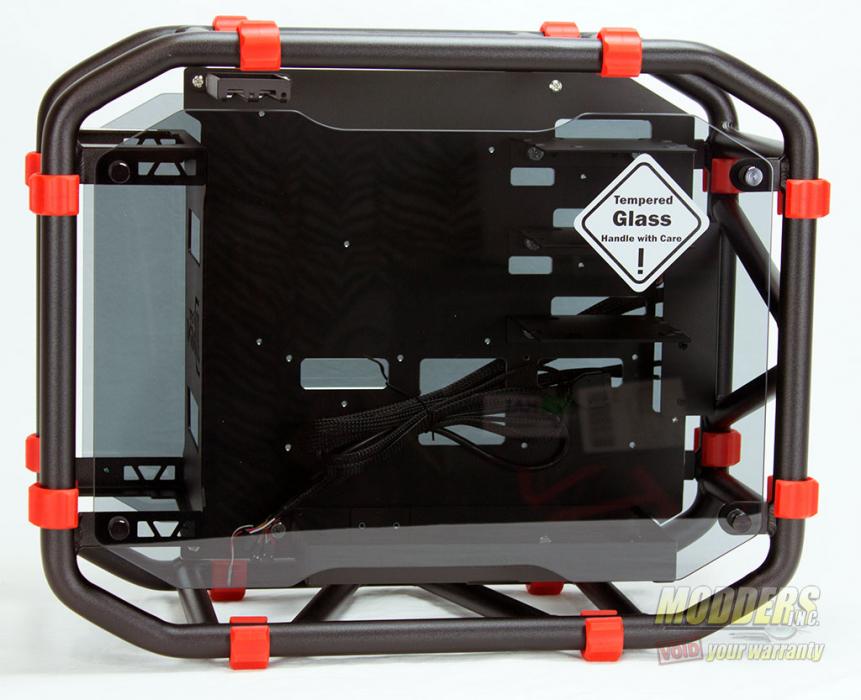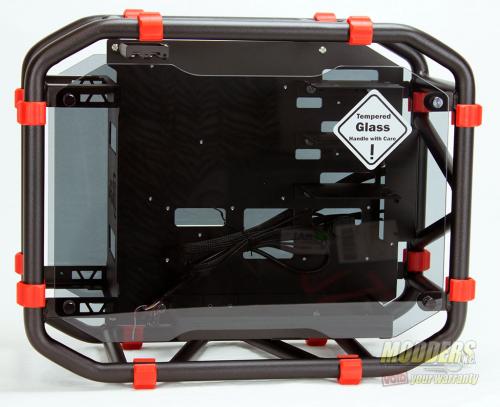 There it is, the In Win D-Frame mini. The image is rather deceiving as it does not show how small the case…uh, cage really is.
Material
Aluminum Tubes
Aluminum Metal Plate
Tempered Glass
Internal Drive Bay
3.5" or 2.5" x 3
2.5" x 2
M/B Form Factor
Mini-ITX
Power Supply
ATX12V, PSII and EPS (Up to 220mm)
I/O Port
USB 3.0 x 2, HD Audio
I/O Expansion Slots
PCI-E Slot x 2
Supports High-end Graphic Card
(Length: up to 340mm,Height: up to 150mm)
Thermal Solution
Supports
– 120mm Bottom Fan x 2
– 240mm Liquid Cooling Radiator
– CPU Heatsink up to 165mm
Dimension (HxWxD)
405 x 230 x 501mm
(16" x 9" x 19.7")
Net Weight
5.25 kg
Gross Weight
7.22 kg