« Intro
|
Page 3 »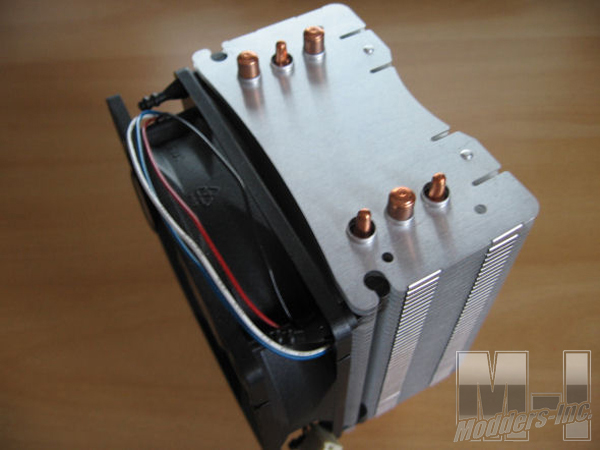 The Xigmatek HDT-S963 is a heatpipe cooler that looks similar to others, while offering a few differences in design. The cooler uses three high performance U-shaped heatpipes that pass the heat from the base through the aluminum fins. The 92mm fan is mounted to the cooler via anti-vibration rubber mounts to help control the noise levels.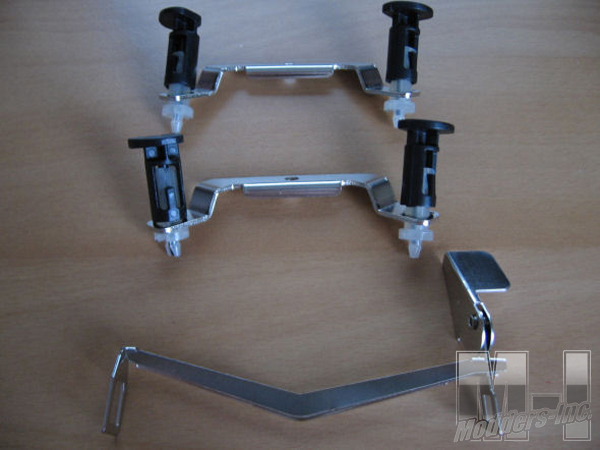 Pulling out all the mounting hardware we will find 3 brackets. The top two are for the Intel, while the lower one is for the K8/AM2 setups.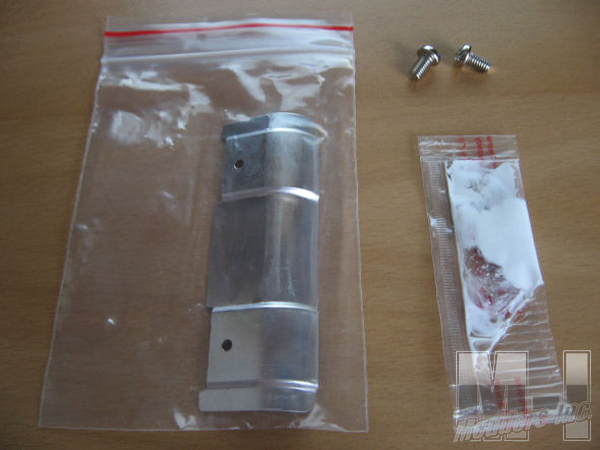 Also included with the cooler is a deflector that directs some of the fans air down toward the motherboards components around the CPU for extra cooling. To the right of that we have the two mounting screws and the supplied thermal paste.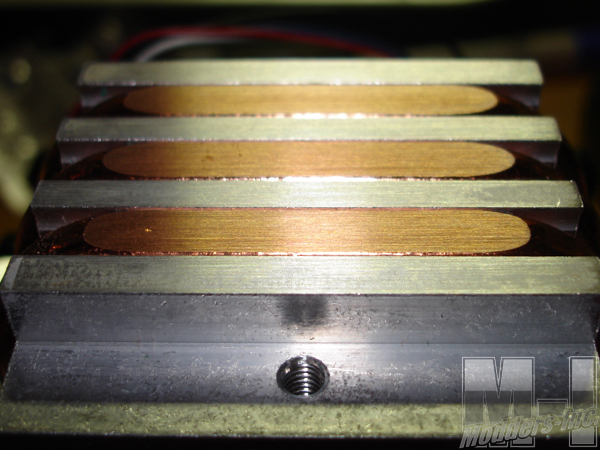 Flipping the cooler over will allow you to see the unique H.D.T. (Heatpipe Direct Touch) Technology that is starting to show in coolers. The reasoning behind this from what I gather is, having the heatpipes come in direct contact with CPU's sink allows for less material for the heat to transfer through. I have seen arguments from both sides of the table on this specific topic. Does having the extra gaps by the pipes cause for decrease performance? We will have to see how it performs before coming to that conclusion. My thoughts on it are relatively simple. Having less material between the actual heatpipes and the heat source would make sense. This will allow for a faster transfer of heat, which should be more efficient in the long run. Now there are those that say the gaps are going to create more voids, which will cause for a decrease in performance. Are they really creating more voids though? Isn't there a gap between the standard heatpipe and sink already?