« Hardware Installation and Clearance Issues
Final Thoughts
It hard to find a good case for a reasonable price. Z11 NEO retails for about 100$ USD and holds its value as it offers basic yet convenient features in the mid size tower case. For most of the enthusiasts its all about looks and potentials of the case. Would it be hard to work on a mod with this case? I do see opportunities with in this case that could potentially turn out in to a crazy mod. What I liked about this particular case is the weight. For being a steel case Z11 NEO really feels light. This is most likely for having plastic top and front bezel.
Are there any got issues in Z11 NEO? Well no not really. It is generally a good case but only if you are looking for a mid tower case. I personally like large cases where I can have all of the room I need to make the case look pretty from wiring standpoint. With Z11 NEO I felt a little cramped in. Having long video cards would mean the remove of the hard drive cages and now you lacking hard drive space.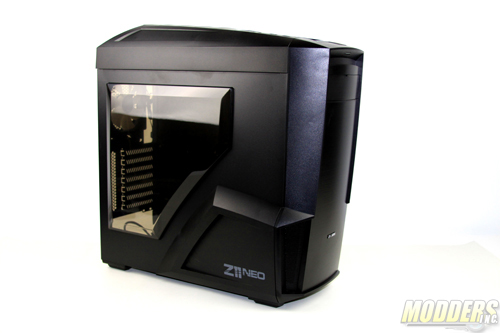 This case definitely has a lot of potentials. Users can utilize water cooling, move radiators around, add more fans, remove hard drive cages, remove filters and use full ATX and micro ATX motherboards. But at the end the question is always the same. Does it worth it? In my opinion yes. Being offered just under 100$ USD, Z11 NEO is a strong candidate for a well build mid size tower case. One thing you need to keep in mind is the sizes of your components. I didn't had any issues with installations of the components in this case however I would strongly recommend taking a look at some of the technical data to be sure your components will fit.
Correction note 9/16/2015: Front bezel is made of plastic, made to look like aluminum.