ZOTAC International, a global innovator and manufacturer of graphics cards, mainboards and mini-PCs, today injects the ZBOX with a performance boost to give the flexible mini-PC greater graphics processing capabilities thanks to the latest AMD Radeon HD 7340 graphics processor.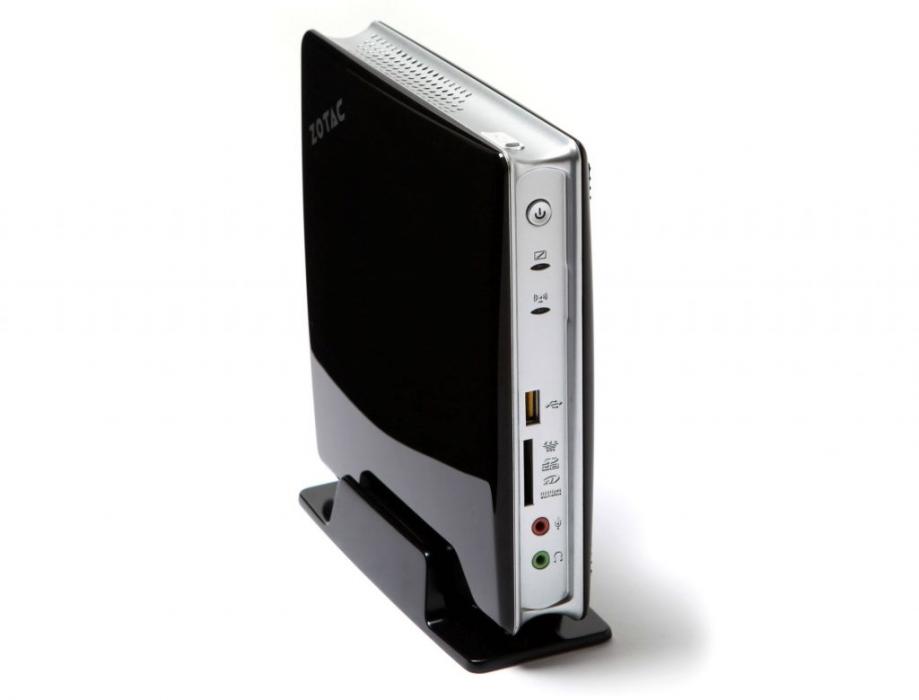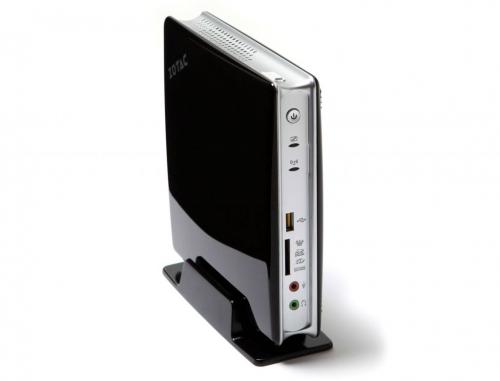 The latest performance-boosted ZBOX updates the form factor with greater graphics and
processing capabilities without sacrificing energy-efficiency or the flexible form factor.
"The new ZBOX gives users up to a 10-percent performance boost for even
greater system responsiveness and usability in applications and games," says Carsten
Berger, marketing director, ZOTAC International. "We also add four high-amperage
USB ports to quickly charge power hungry devices such as tablets and smartphones to
simplify charging multiple devices."
A media remote is included with the performance-boosted ZOTAC ZBOX for
easy navigation of popular home theater PC applications such as Microsoft Windows®
Media Center and XBMC. The new performance-boosted ZOTAC ZBOX ships as a
barebone (ZBOX AD06) and also available with 2GB of memory and a 320GB hard
drive preinstalled (ZBOX AD06 Plus).
Its time to play with the new performance-boosted ZOTAC ZBOX.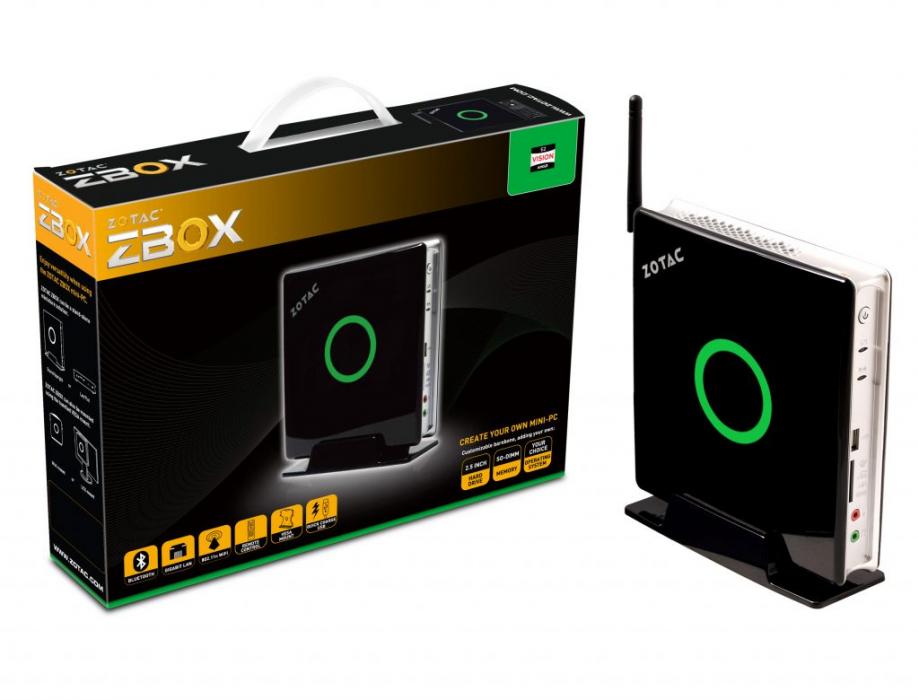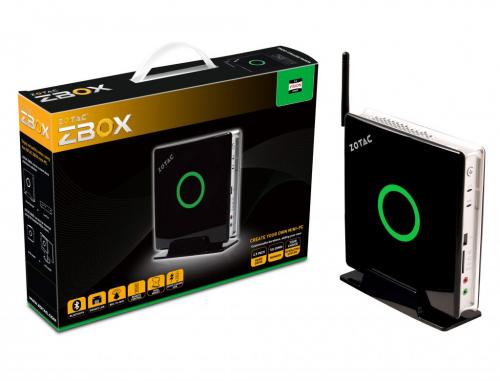 General details
• ZOTAC Injects ZBOX with a performance boost
• ZOTAC ZBOX with AMD Radeon HD 7340 graphics
• AMD E2-1800 APU (dual-core, 1.7 GHz)
• AMD Radeon HD 7340 GPU
• DVI & HDMI outputs
• ZOTAC ZBOX AD06 Plus
o 2GB DDR3
o 320GB 5400RPM HDD
• ZOTAC ZBOX AD06
o 2 x 204-pin DDR3-1333 SO-DIMM slot
o Support 2.5-inch SATA HDD
• 2 x SuperSpeed USB 3.0 ports
• 4 x High-Speed USB 2.0 ports (2 on back panel, 1 on front, 1 on top)
• Gigabit Ethernet, 802.11n WiFi & Bluetooth 4.0 technologies
• High-amperage USB charging capable (yellow ports)
• Bundled MCE-compatible remote w/ USB IR receiver
• Bundled VESA75/100 mount
Specifications:
Product Name ZBOX AD06 Plus ZBOX AD06
SKU ZBOX-AD06-PLUS ZBOX-AD06
Memory 2GB DDR3 2 x 204-pin DDR3 SODIMM
(up to 8GB)
Hard Disk 320GB 5400RPM HDD Support 1 2.5-inch HDD
CPU AMD E2-1800 (dual-core, 1.7 GHz)
GPU AMD Radeon HD 7340
Video Memory Shared Memory Architecture
Display Options HDMI & DVI
Memory Card Reader 6-in-1 (SD/SDHC/MMC/MS/MS Pro/xD)
SATA N/A
Ethernet 10/100/1000Mbps
WiFi Onboard 802.11n WiFi & Bluetooth 4.0
USB Ports 4 USB 2.0 (1 front, 1 top, 2 rear) (high-amperage charging
supported)
2 USB 3.0 ports (rear)
Audio Onboard analog stereo high-definition audio
HDMI audio (bitstream)
Digital Optical S/PDIF
DirectX® Support DirectX® 11 with Shader Model 5.0
Other Features
HDCP: Yes
Software Features
Windows® 7 Capability Windows® 7 & 8 ready