CPU Reviews
AMD Ryzen R3 2200G & R5 2400G Raven Ridge APU Review
Value packed performance
Test System and Benchmarks »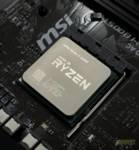 Since its launch, AMD's Ryzen CPU has been making waves in the CPU market. With Ryzen, AMD's performance has become relevant once again and the CPUs are able to compete with their Intel counterpart. The next step in updating AMD's portfolio is to release an updated APU. The Ryzen R3 2200G and R5 2400G are the next generation of AMD's APU lineup. The APUs build off of the successful Ryzen CPU cores and add Radeon Vega graphics on board.
Before we get much further into the review, I think it is important to expand on where the new APUs are designed to fit into the marketplace. The Ryzen R5 2400G is priced at $169 USD and the R3 2200G is priced at $99 USD (at the time of release). The APUs are destined for the budget market. They are not designed to compete with the top end of the desktop CPU segment. From my standpoint, they are engineered to compete against Intel's i3-8100 and the i5-8400.
The reviewers kit that AMD sent out was meant to look like the retail box for the Ryzen Raven Ridge APUs. Inside, there is an insert that goes into more detail about the two included APUs.
AMD included a Ryzen 3 2200G, Ryzen 5 2400G, an MSI B350I Pro AC motherboard, and 16 GB of G.Skill DDR4 32000 MHz RAM.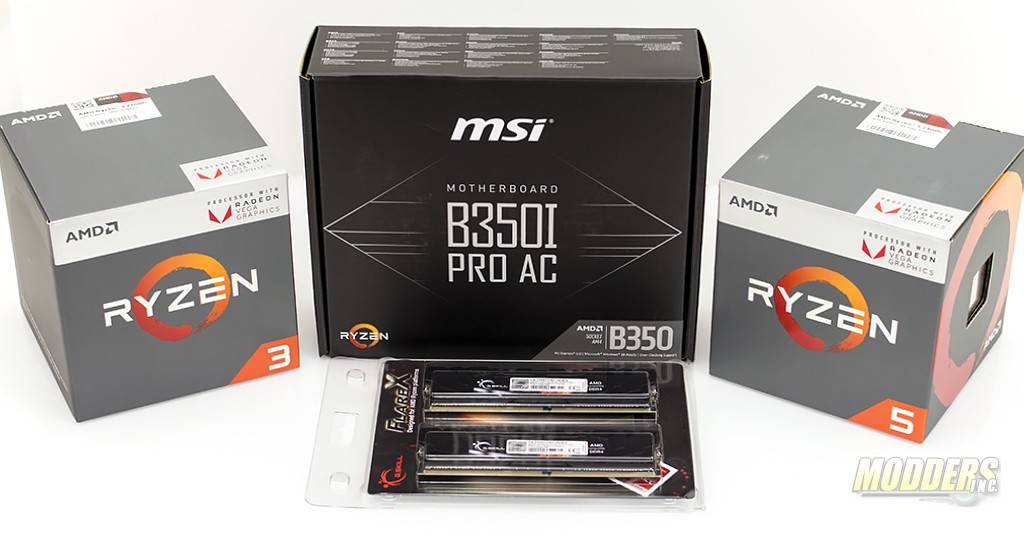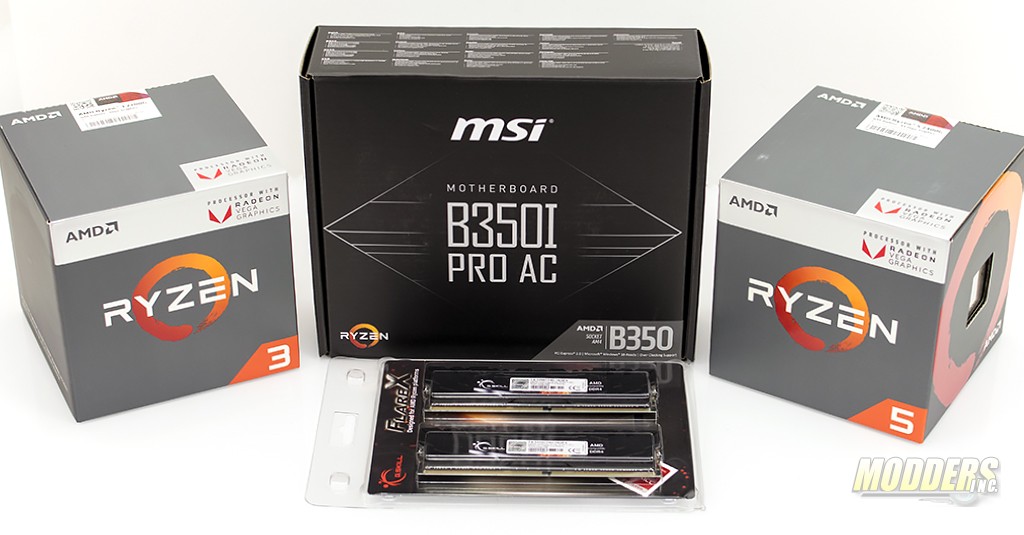 You'll notice the Ryzen APU packaging looks slightly different than previous Ryzen packages. At the top, a silver bar is present with the text "Processor With Radeon Vega Graphic" at the far right corner. This is done to alert consumers that these APUs have built-in Vega graphics.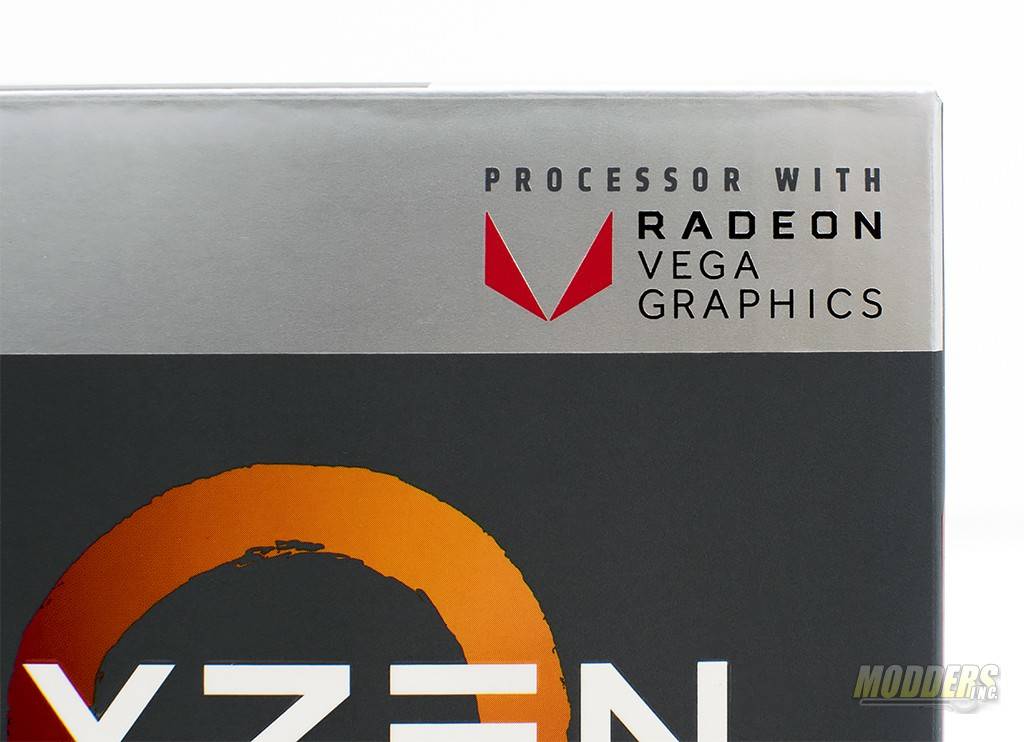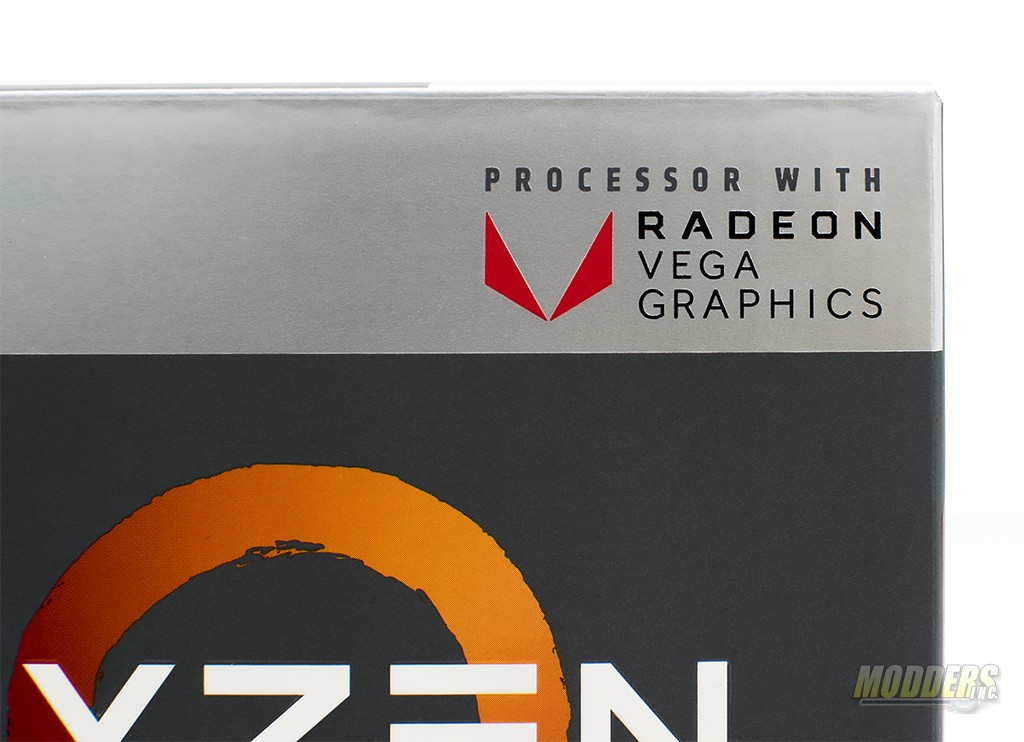 The Ryzen 2200G and 2400G externally look the same. The real difference is the 3 and the 5 model number at the lower right corner of the box. Each CPU is clearly shown in a window on the side of the box.
The APUs have an integrated heat spreader with the CPU information. These new APUs are AM4 compatible and will work with B350, X370, and the upcoming X470 motherboards. The B350 and X370 motherboards will need a BIOS update.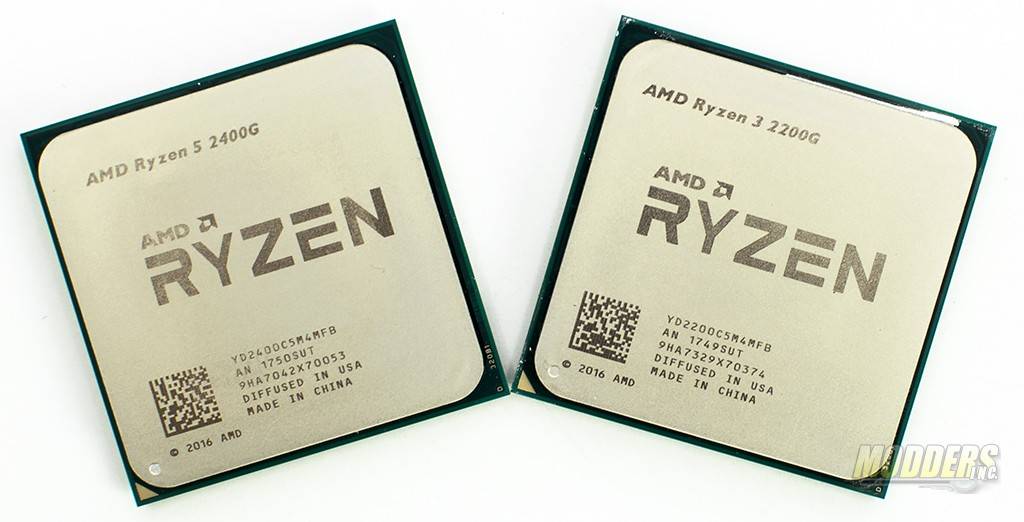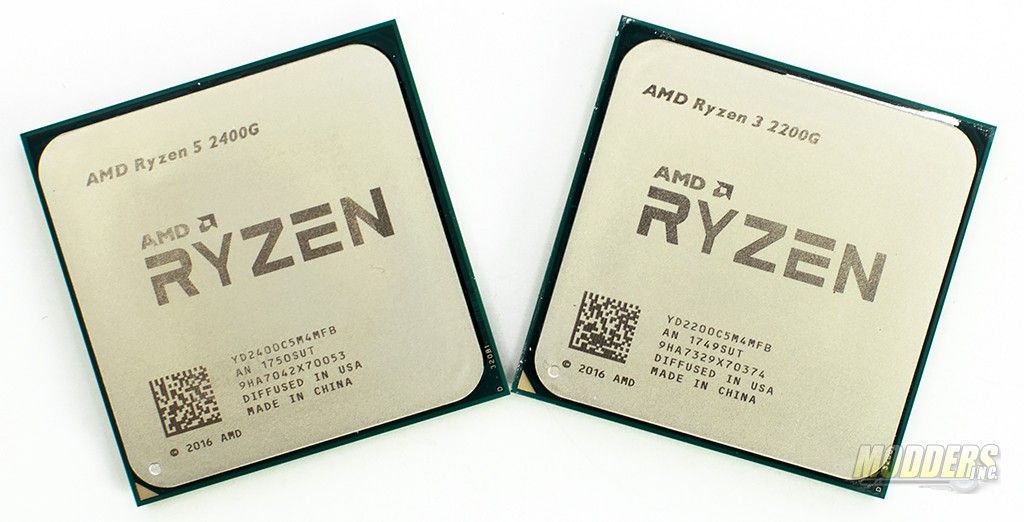 Rounding out the APU package is the cooler. The included cooler is the AMD Wraith Stealth and should do a pretty decent job of keeping the APUs cool enough in stock trim. The cooler is solid aluminum and the 90mm fan up top has a maximum RPM of 2700. The AMD Ryzen 2000G series processors are rated at 65W TDP.  The cooler does come with thermal paste pre-applied to the base. One thing to note is that you will have to remove the plastic cooler mounts on the motherboard. This cooler screws directly into the back plate of the motherboard.
AMD Ryzen™ 5 2400G
AMD Ryzen™ 3 2200G
CPU Cores
4 Cores, 8 Threads (1 CCX)
4 Cores, 4 Threads (1 CCX)
CPU Base Clock
3.6GHz
3.5GHz
CPU Max Boost Clock
Up to 3.9GHz
Up to 3.7GHz
GPU Cores
11 Radeon™ Vega CUs
8 Radeon™ Vega CUs
GPU Clock
Up to 1250MHz
Up to 1100MHz
TDP
65W
65W
DRAM Supported
Up to DDR4-2933 (Dual Channel)
Up to DDR4-2933 (Dual Channel)
Transistors and Die Size
209.78mm2 / ~4.94 billion