« Introduction | System Setup and Synthetic Benchmarks »
A Closer Look at the Phantom Gaming RX 5500 XT
Straight out of the box, the Phantom Gaming RX 5500 XT has a protective layer of cling plastic that covers the shroud to protect from scratches and scrapes.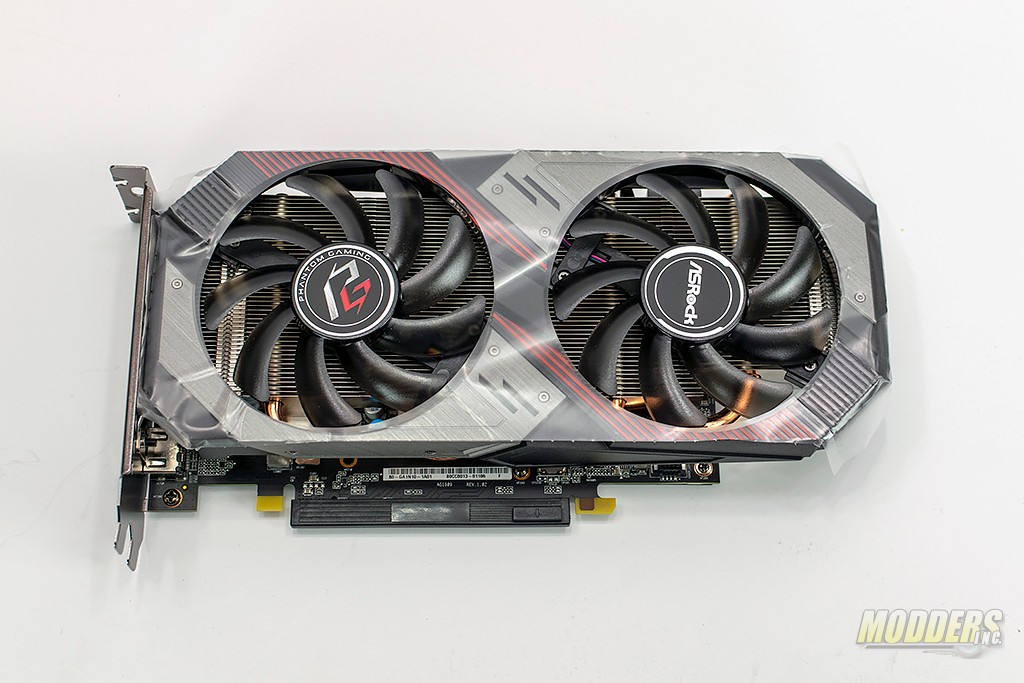 After unwrapping the card, you can see the design of the fan shroud. The main body of the shroud is made of black plastic with red highlights on the ridges. The gunmetal grey brushed aluminum accent pieces are made from plastic as well. The main feature on the top side of the card is the two 90mm fans used to cool it. The dimensions of the GPU are 240.57 x 127.16 x 41.92 mm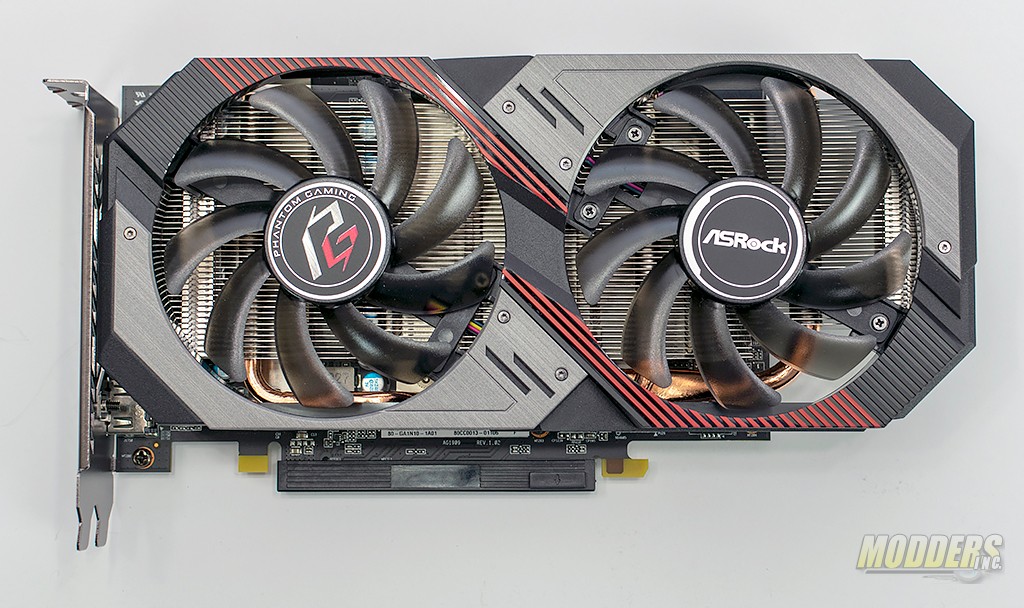 Flipping the card over shows a metal backplate that covers the full length of the PCB and maintains the Phantom Gaming theme set by ASRock's RX 5700 XT. While the PCB is short, it is a little unusual to see a metal backplate on a $200.00 GPU.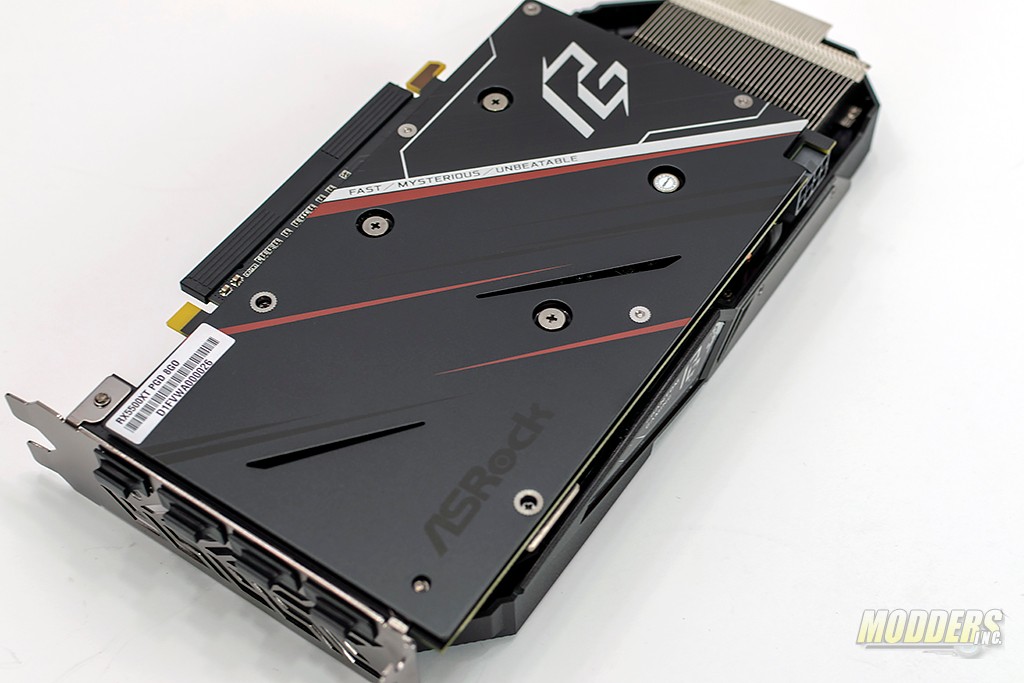 Making our way around the Phantom Gaming RX 5500 XT, we'll start with the I/O. To get you connected there are three DisplayPort 1.4 connectors and a single HDMI 2.0b connector. The maximum resolution this card can support is  8K (7680×4320) at 60 Hz.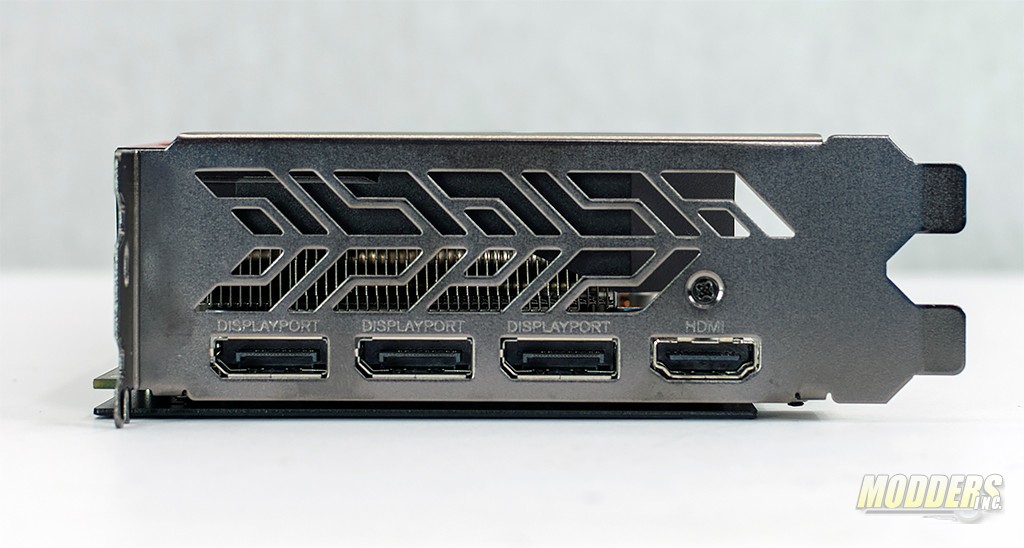 On the showing edge, the prominent feature is the Phantom Gaming logo. This is an RGB logo that can be controlled with ASRock's Polychrome software. The shroud does a good job of mostly hiding the heat sink. As well, a single 8-pin PCIe power connector is all that is required to power the Phantom Gaming RX 5500 XT.


The very back of the card shows more of the heatsink exposed. The last part of the heatsink extends a bit past the PCB which allows airflow to pass through the fins of the heat sink with little resistance.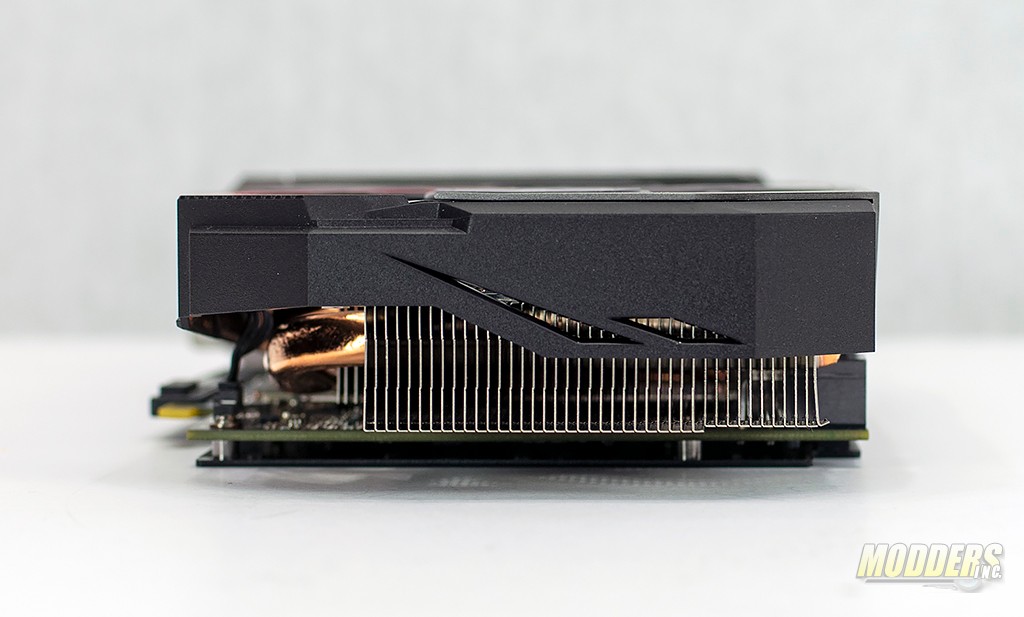 The motherboard side of the GPU shows a bit more of the copper heat pipes used to keep it cool. I think the contrast of copper, black, and gunmetal grey is eye-catching. Too bad it is all hidden next to the motherboard.


Dual 90mm fans are perched on the top of the Phantom Gaming RX 5500 XT. The blades are translucent and when spinning almost disappear. If you were to vertical mount the GPU, I think it would give an interesting effect.