« Sub-System Benchmarks (Audio, Storage, Network, Gaming)
Final Thoughts about the ASUS A88X-Pro Motherboard

Considering the market segment the A88X-Pro is aimed at it is surprising how much it has packed in. The power delivery is robust with true 6+2 phases and no doublers and the use of 5K rated capacitors is a bit overkill, although understandably ASUS is keeping that as part of their 5x protection promise. Personally, I would've done away with the physical EPU and TPU switches since the software implementation through AI Suite is perfectly serviceable. Those switches have just served to annoy me in the past whenever accidentally toggled, good thing there are indicator LEDs to let users know when it is flagged. AI Suite itself has come a long way from its first iteration and has matured into a stable desktop utility that is actually handy. Let's face it, in-house bundled motherboard software is mostly an afterthought to manufacturers, often fraught with typos and buggy with an unintuitive interface but AI Suite III is the complete opposite of that. The software never crashed once (with the exception of forced crash when running TPU auto-OC) and most importantly, it integrates smoothly whether it is the fan control, voltages, load-line calibration and overclocks. Understandably, the UEFI still presents the best options for overclocking and several options are unavailable under AI Suite III such as GPU adjustment beyond presets, but the software itself is a welcome inclusion.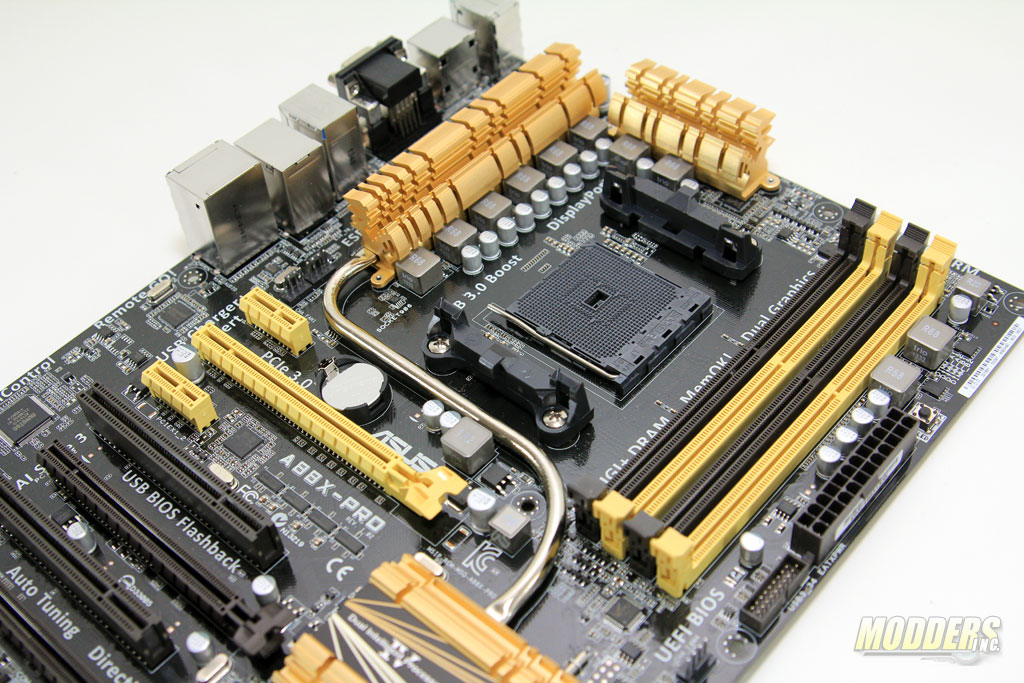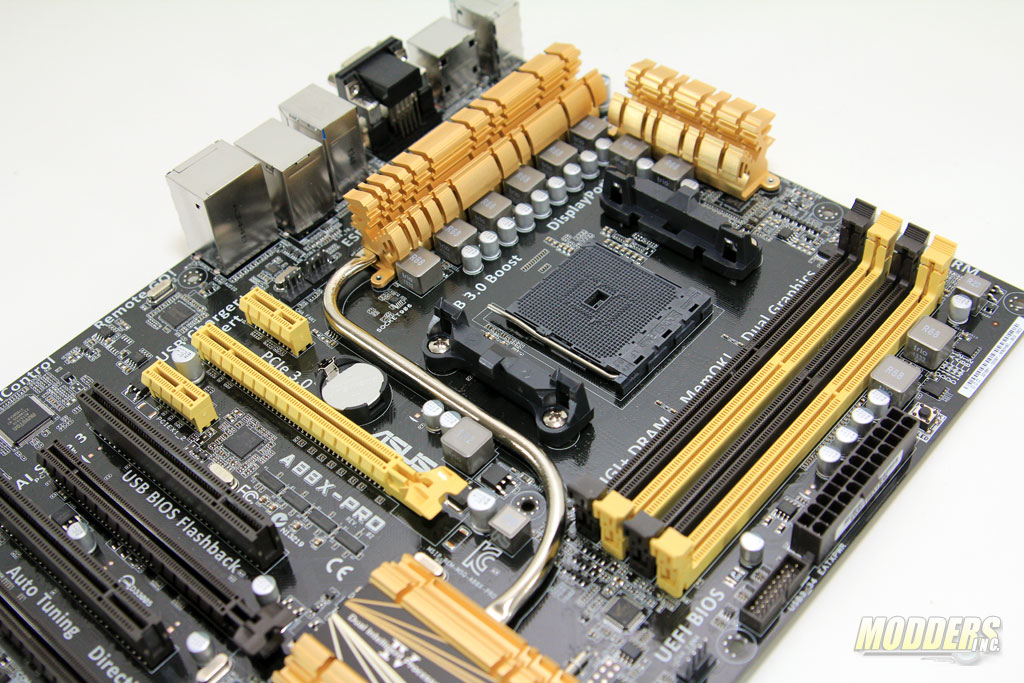 With a retail price of $130 for the A88X-Pro motherboard and $190 for the A10-7850K, users are looking at $320 which is quite steep for the intended segment. It has been several months now since the A10-7850K was released at a price I found too steep for what it offered. Even more absurd if you are over Canadian like me with a total of $237 after taxes. AMD has placed a premium on Kaveri for its architectural integration of HSA and a more powerful built-in GPU but considering it will take some time before we see that on actual useable real-world software, it makes more sense to go for a $139 A10-6800K (that overclocks further) now and get an A88X motherboard if budget is an issue rather than prioritize buying an A10-7850K. I suggest waiting for an Excavator Core Carrizo APU in 2015 which, from leaked roadmaps show using the same socket and chipset so an A88X FM2+ motherboard makes sense now rather than getting an older A85X FM2 motherboard.
It is actually surprising how many A88X FM2+ mainboards are available around $120-$130 price segment, giving users plenty of healthy options. The price of 2133MHz RAM seems to have gone down as well, making them a much better value over 1600MHz kits. Considering the performance advantage on APUs, it will be a good focus point when allocating budget for a build as well. With AMD abandoning their FX line, mainstream APUs will showcase the best they have to offer in terms of desktop parts so if you are choosing an AMD upgrade path, starting with a solid motherboard would be wisest. The ASUS A88X-Pro has advantage of high-quality components, strong software and firmware functionality, stability and upgrade flexibility, although it sits at the top of the FM2+ motherboard price point compared to the competition. Overall however, stability and reliability when overclocking wins over straight-up value, especially when you have to contend with AMD drivers, which is enough headache as it is by themselves so in the end, the ASUS A88X-Pro earns the Modders-Inc Must Have award.
[sc:must_have_award ]