Page 2 »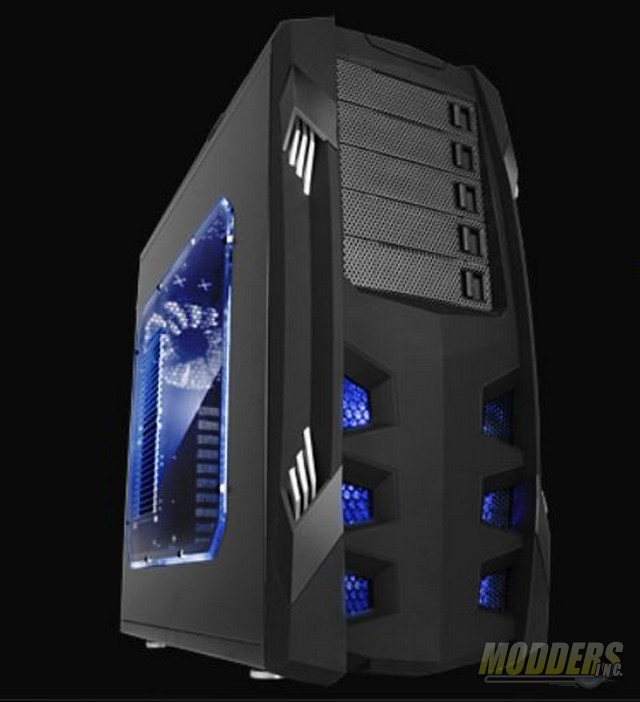 The Tower ATX Case market has been getting a great infusion lately. So many feature rich cases to choose from with unique options designed specifically for the customers use and build. Large roomy, extra wide, rich with potential configurations to meet that special build or Mod. This also brings in some very distinctive exterior and looks to the market as well. The vampire theme has been popular for sometime as the vampire look is mysterious and interesting. The Raidmax Vampire Tower fits those descriptions and is up next in the Modders-Inc labs which we'll sink our teeth into.
[sc:sponsor sponsor="Raidmax" product_link="http://raidmax.com/chassis/vampire.html" product_name="Raidmax Vampire " product_price_link="http://www.newegg.com/Product/Product.aspx?Item=N82E16811156288″
product_price="$109.99 USD" ]
The boxing is high gloss recycled cardboard material with vivid graphics and information all the way around. Forward look is the Vampire looking dark and sinister, evil and maniacal, almost deadly. Back side showing all the features and options.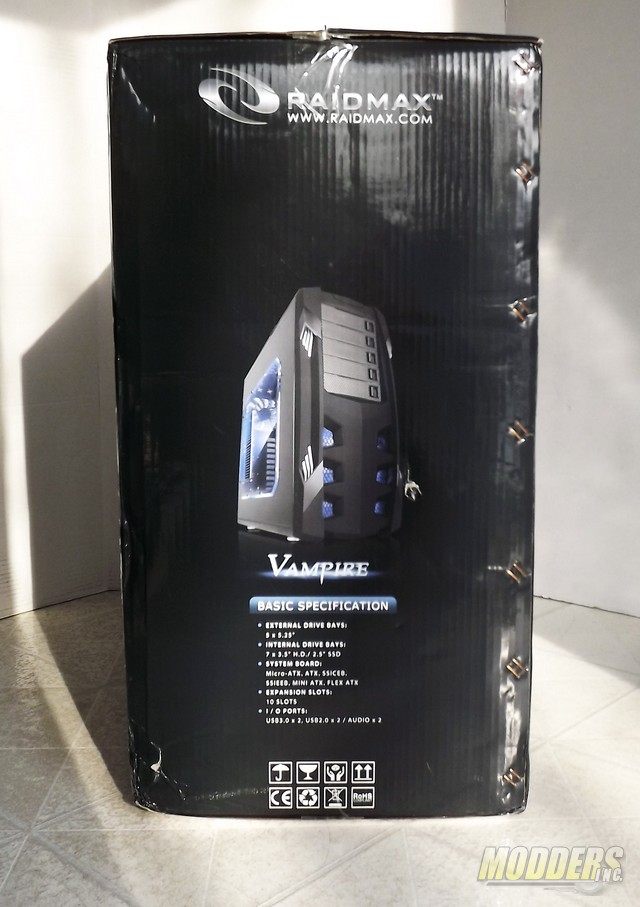 On the side panel is another view of the case showing the side panel and specifications of the case.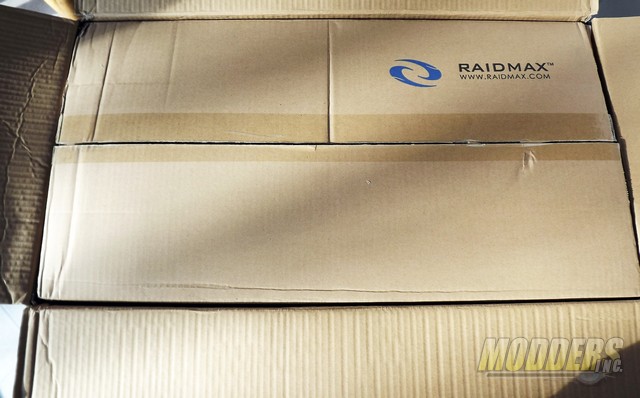 Open the cardboard crypt and another box coffin secures and protects like any tomb should.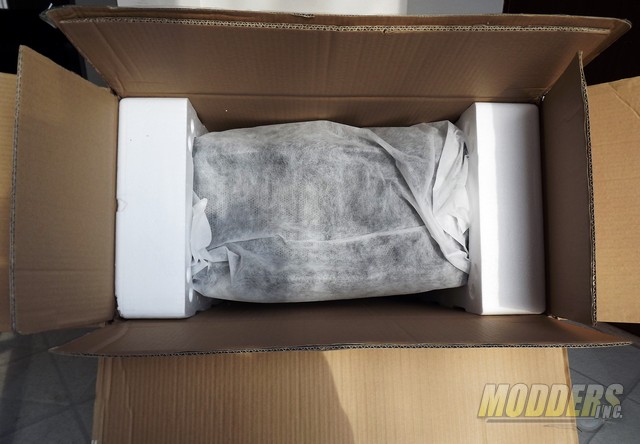 Cushioned inside by thick Styrofoam and wrapped in a linen cloth the sarcophagus lays waiting.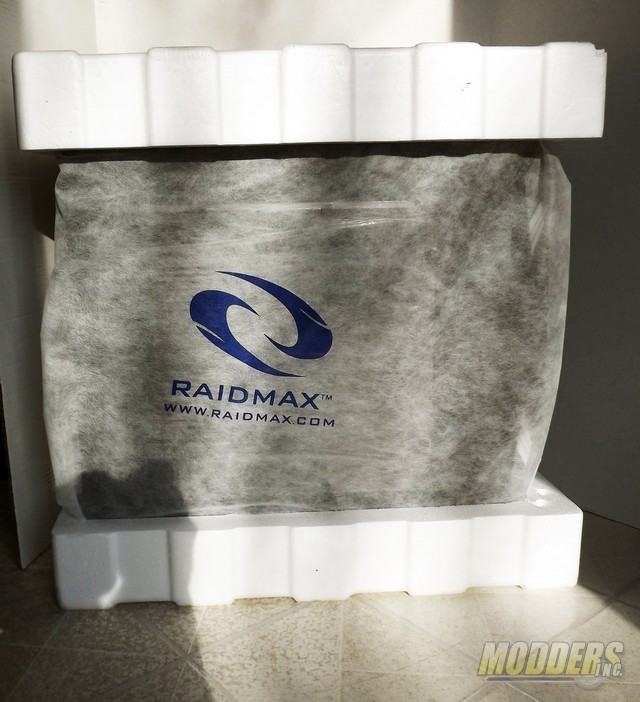 Removed from it's tomb the Raidmax Vampire still wrapped in its death cloth awaits to be woken.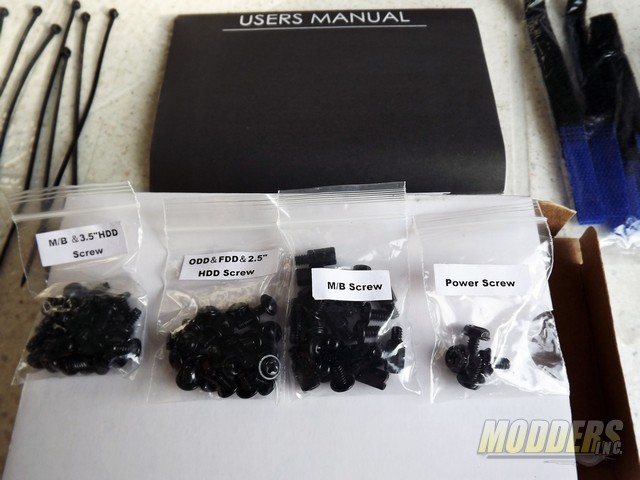 The accessories box is loaded with a wide range of screws, ties, straps and a user manual.