« Software, Test System, Benchmarks, and Overclocking
Conclusion
DDR4 is finally reaching a mature state, which means -barring external forces- the kits are getting cheaper, speeds are going up, and as each successive generation of chipsets and motherboards hits the market, sticking to the QVLs (qualified vendor lists) is becoming less and less a priority. Here we have a kit of non-B-die memory, running on a Ryzen+/X470 platform, and we're not only able to hit the rated XMP speeds, but even go a bit further with no issue.
We've been sitting on this kit for months, and it never ran faster than 3,200MT/s on any of the several X370 motherboards we used it on. One board, our ASUS PRIME X370 PRO wouldn't run anything faster than 2,666MT/s. None of these factors were within Micron's control, but because of the hardware we chose, the out-of-the-box experience on AMD's platform has to be a part of the discussion. Well, it used to have to be part of the discussion. Considering this kit's flawless performance, I think we can safely say that Ryzen's most prominent  growing pain may finally have worked itself out.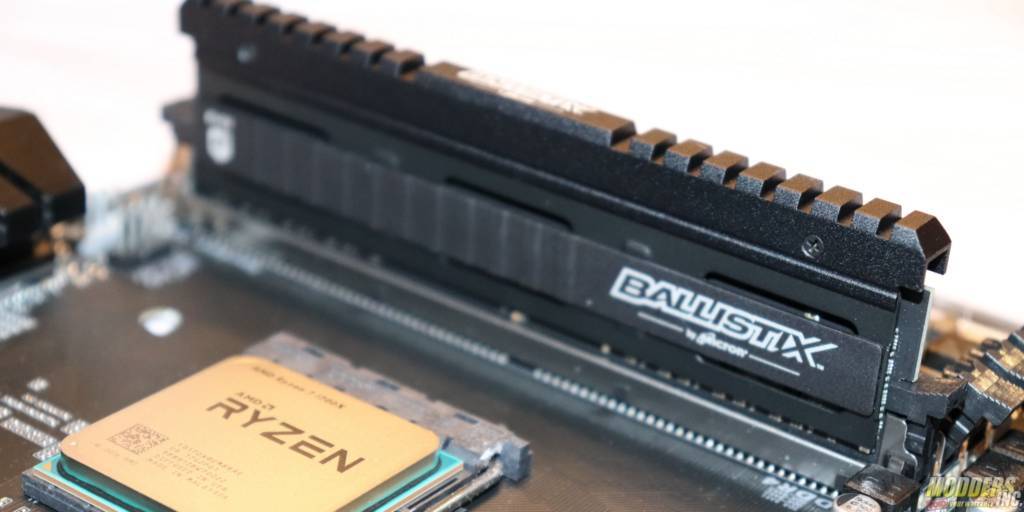 Now about those pesky "external forces." You can pickup a 16GB kit of this memory for just under $250 or the full 32GB kit for nearly $490 as of this writing. Those prices, while below MSRP, are still a good deal higher than they should be. And unlike the falling GPU prices we've been seeing, the memory prices don't seem to be responding in kind. As such, it's hard to recommend spending a small fortune for this memory right now. If you have the cash to spare, or don't mind waiting for prices to normalize, then this kit will keep your system on its toes for a good long while.